National broadcaster, Uganda Broadcasting Corporation (UBC) has announced that 10 of the staff have tested positive for the deadly Coronavirus.
According to Senyange Wilfred, the Public Relations Officer at UBC, the current spike in the COVID-19 cases prompt them to carryout mandatory testing amongst their staff. And amongst the 332 tests that were conducted, 10 turned out to be positive for COVID-19.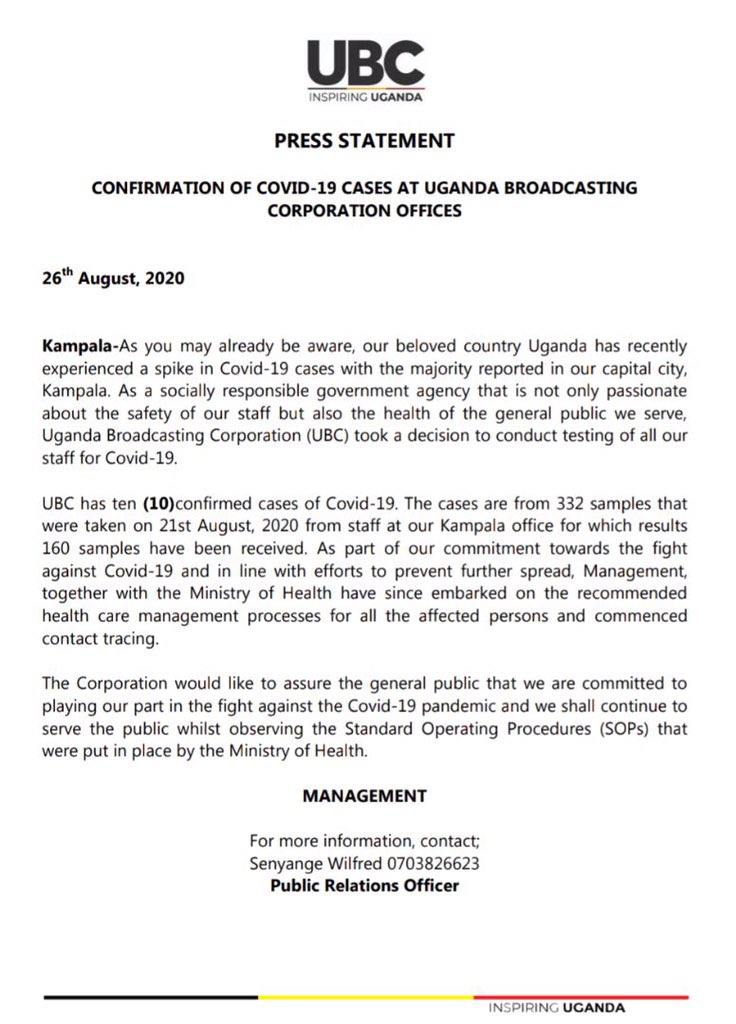 "Management and the ministry of health have since embarked on the recommended health care management processes for all the affected persons and commenced contact tracing," says Senyange.
UBC has joined the growing list of mega companies/ institutions to register COVID-19 cases in Uganda. Stanbic Bank, UNRA, Vision Group, Nation Media, Next Media, NRM Secretariat and Toyota Uganda among others have at least reported a case.