Known for being a philanthropist, Spice Diana has come out again to help 19 year old Rukia Nakigudde who is living with Cerebral Palsy.
Nakigudde recently appeared on popular show Mwasuuze Mutya and surprised the host Faridah Nakazibwe when she said she owns a tomato stall and only needs Shs10,000 to boost her business .
Following Nakigudde's plea, Spice Diana who says someone sent her the video of the Nakiggudde asking for help responded by giving her more than she asked for. The musician gave Nakiggudde Shs950,000 to boost her business.
According to Spice Diana the young lady's story reminded her of the days she used to hawk knickers with her mother.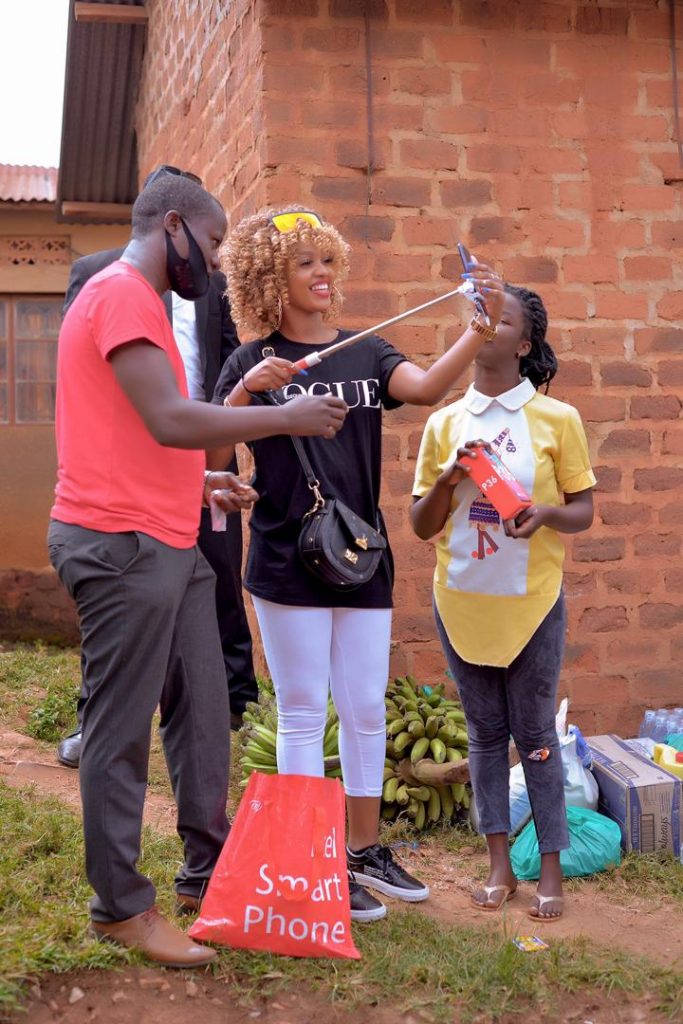 "In life people are born in different ways. Some are healthy while others come unhealthy, which may be caused by different factors. Last week someone sent a video of this young lady Rukia with Faridah and I got inspired when she said that she owns a business and she needs help of 10k for sure even me there was a time I used to hawk knickers with my mother using a capital of 10k," Said Spice Diana.