President Yoweri Museveni, the chairperson of the ruling NRM party will today (Saturday) launch the party's 2021 manifesto committee at 11am. The event will be live on several TVs and online platforms.
While returning nomination forms last week, Museveni urged the drafting committee to address the export promotion and import substitution strategy in the real economy that deals with nine basic human needs of food, clothing, shelter, medicine, security, physical infrastructure (railways, roads, electricity, telephones, etc), health infrastructure, education infrastructure and spiritual work (churches, mosques, radios and televisions).
"In order to achieve the above, this manifesto shall be science driven and based on science, technology and innovation," Museveni said.
Among the committee members is Mathias Magoola, a man who claimed to have invented COVID-19 'cure.' Magoola, the Director of Dei Biopharma Uganda Limited together with Professor Safarz Niaz, a scientist from the University of Illinois in the United States in March claimed that they had invented treatment for coronavirus.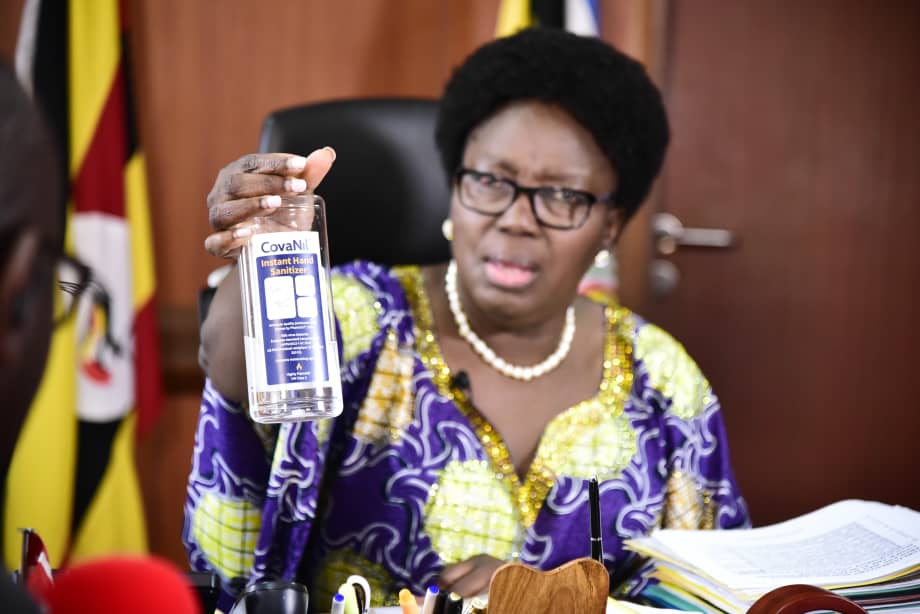 The duo was endorsed by Speaker Rebecca Kadaga on the floor of parliament before she took them to meet Museveni at State House. To-date the scheme that promised to produce COVID-19 'cure' is manufacturing sanitizers.
The other members of the committee are; Prof. Ephraim Kamuntu, an economist and the Chairperson of the committee; Hon. Richard Todwong, the NRM Deputy Secretary General and the Vice Chairperson while members include Gen. Salim Saleh Akandwanaho, freedom fighter and businessman (Operation Wealth Creation), Hon. Bernard Mulengani, an economist (NRM Secretariat), Eng. Dr. Lule Ivan, industrial chemist (National Planning Authority), Hon. Lugolobi Amos, economist (Parliament), Dr. Goobi Ramathan, economist (Operation Wealth Creation), Eng. Musasizi Paul (Kiira Motors), Eng. Nakazibwe Safina, Engineer (State House), Ms. Joseline Kateba, economist (Crest Foam – UMA), Mr. Fred Kitaka Mutebi, scientist (Quality Chemicals – UMA), Ms. Orishaba Joanita, food scientist, (Uganda Research Institute and Dr. Achaye Innocent (Lecturer, Gulu University).
Museveni said the committee will be supported by a small and competent secretarial staff comprised of Dr. Guloba Asuman, economist (National Planning Authority), Dr. Odoch Pascal (PhD) lecture and consultant, Mr. Ossiya Solomon, lawyer and Mr. Moses Byaruhanga, Secretary (President's Office).