Buganda Road Chief Magistrates Court has ordered for the immediate unconditional release of comedians Bizonto and Kadongo Kamu singer Gerald Kiwewa.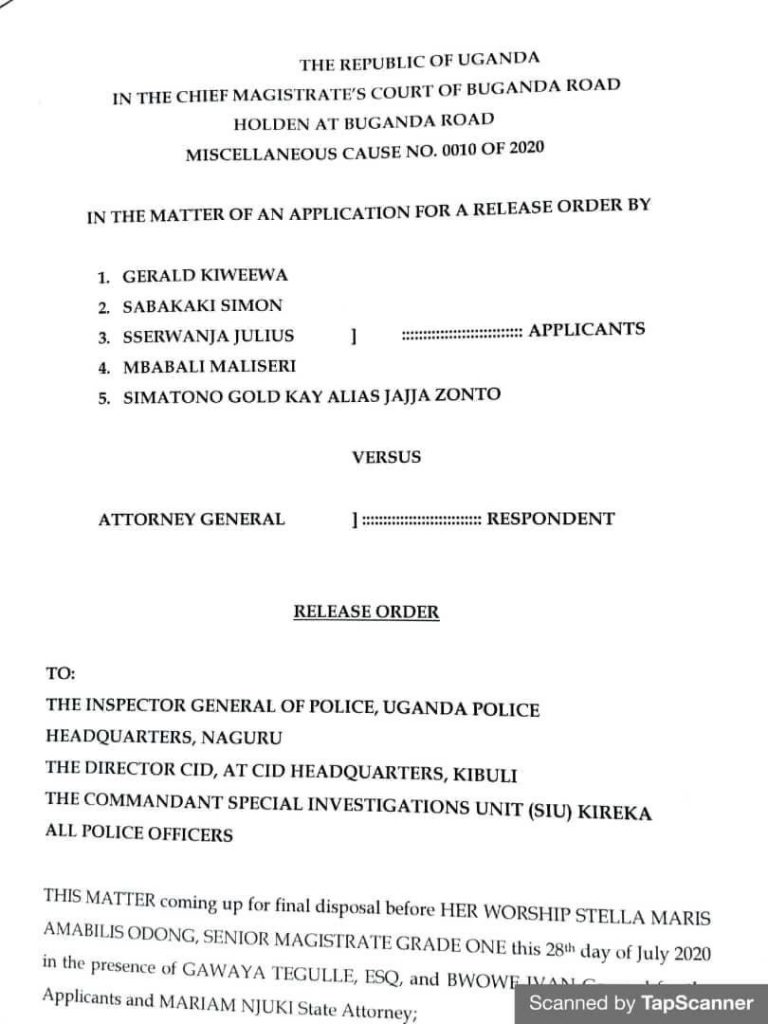 According to Her Worship Stella Maris Odong, the group has been detained at Special Investigation Unit in Kirekka without any charge.
On Friday last week, a beefed up security team surrounded Radio Simba premises on Kira Road and arrested members of the satirical comedy group 'Bizonto' that include; Julius Sserwanja alias Kidomoole, Mbabaali Maliseeri (Uncle Luyuguumo), Sssaabakaaki Peter – Omuzinyuuzi and Gold Ki Matono – Opeto.
The group was arrested over a viral comic video they shared highlighting powerful people in government who come from the same region.
A day before Bizonto's arrest, Kiwewa was arrested on allegations that he defamed Kayunga District Woman MP Ida Nantaba in a song.
However, Nantaba came out and denied having a hand in the arrest of Kiwewa. Nantaba said he does not know the artiste and she has never listened to the song.