The People's Speaker Agnes Nandutu has joined the endless list of popular figures vying for political offices in the forthcoming elections.
Nandutu is the speaker of the People's Parliament, a show which runs on NTV Uganda where locals are hosted to express their views on different issues.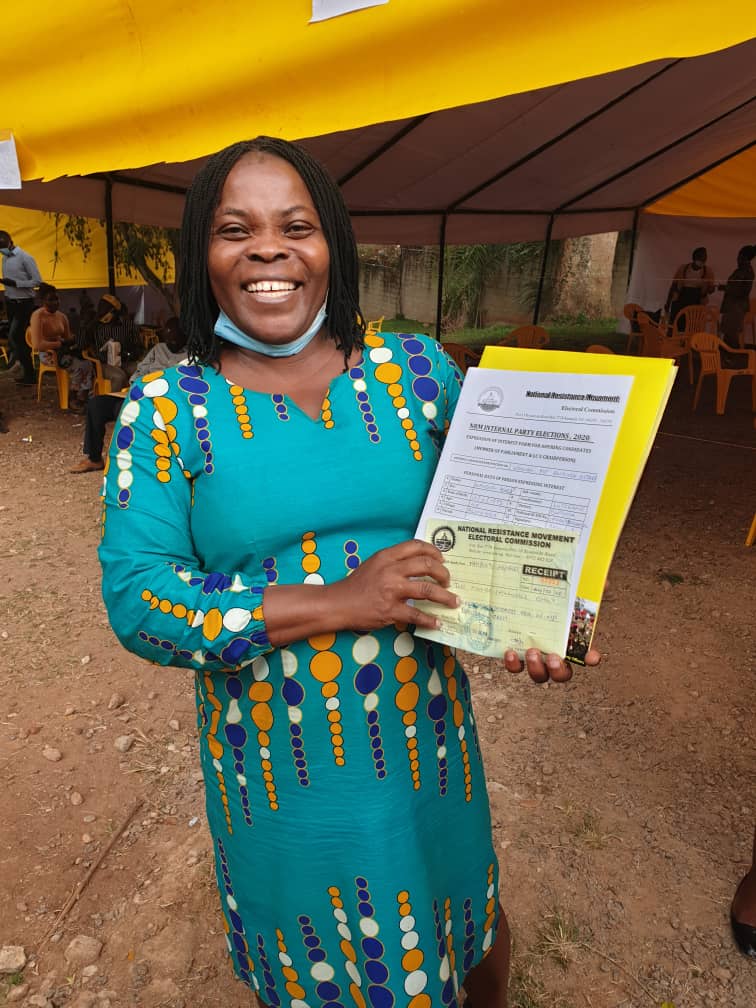 Today Nandutu has been among the hundreds of National Resistance Movement members who have picked nomination forms for Member of Parliament Seats at the party headquarters on Kyadondo Road.
Nandutu is set to contest for the Bududa Woman MP Seat in the 2021 General Elections. The media personality will be going head to head with incumbent Justine Khainza who is also NRM.