Health Minister Dr Jane Ruth Aceng breathed a sigh of relief yesterday after President Yoweri Museveni responded in her favour about the Lira incident where she appeared in a crowd without wearing a facemask.
"Our minister Jane Ruth Aceng got a problem in Lira. She asked me if she could go and stand in Lira. I told her no, her constituency is in Nakasero. That was when we were in Togo in January.
I thought I had convinced her to leave the Langi alone and concentrate on the work in the ministry. But when she did a good job with coronavirus, the Langi wrote to me and said she must go and become an MP," Museveni said.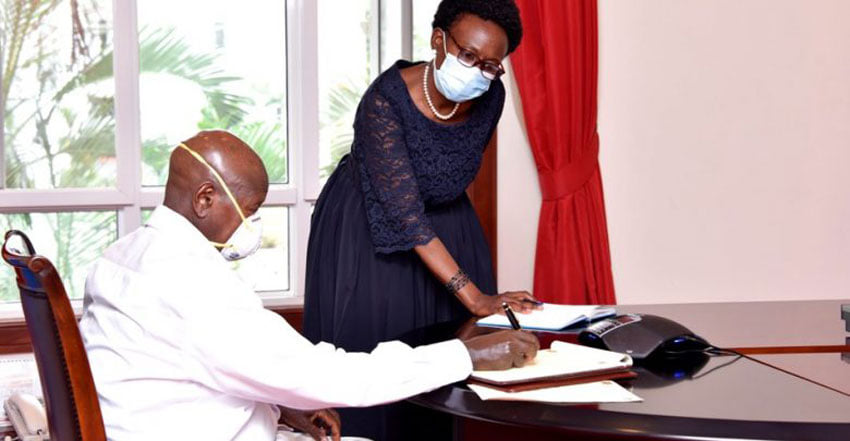 Museveni said Aceng put herself in the problem which she could not solve afterwards.
"Now, when she went to distribute masks, those Langi women who are very tough people, went into a procession. The video went viral and the people rightly questioned why she was congregating people yet she had asked them not to congregate.
I don't think she asked them to come and have a rally. The problem was she put herself in a situation where people gathered in a crowd," he said.
Aceng has faced massive public criticism over the incident with many calling for either her apology or resignation.