Political temperatures are continuing to rise in Uganda as the 2021 general elections draw closer. Though Electoral Commission is yet to announce the kickoff of campaigns, many aspirants vying for different political offices have already hit the ground running.
Youthful presidential aspirant, Hon Robert Kyagulanyi alias Bobi Wine has assured his supporters that no matter how issues unfold, he will be on the presidential ballot in the forthcoming elections.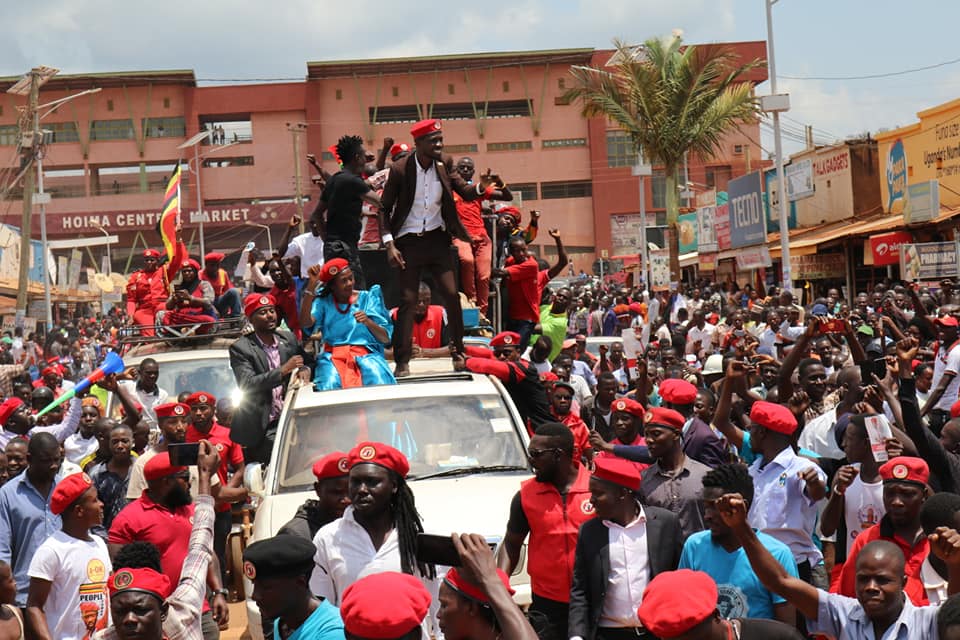 Bobi Wine says the current problems of Uganda need a leader of this generation and he is the right candidate to represent them because he's one of them.
Speaking during an interview on a local TV this morning, the People Power Movement leader says President Yoweri Museveni is going to face competition he has never seen before.
"We are that blessed generation that has come to change the history of Uganda," says Bobi Wine.
He vows that People Power is going to easily win the presidential race.
"I am only eyeing a knockout against Museveni in the forthcoming election," he says.