The Ministry of Health has today clarified on yesterday's figures which indicated that the cumulative recoveries had surpassed the total number of cumulative confirmed cases.
As of yesterday, the total confirmed COVID-19 cases in Uganda were at 1,069 while the recoveries were at 1,071 recoveries. This caused a public outburst as they questioned the figures.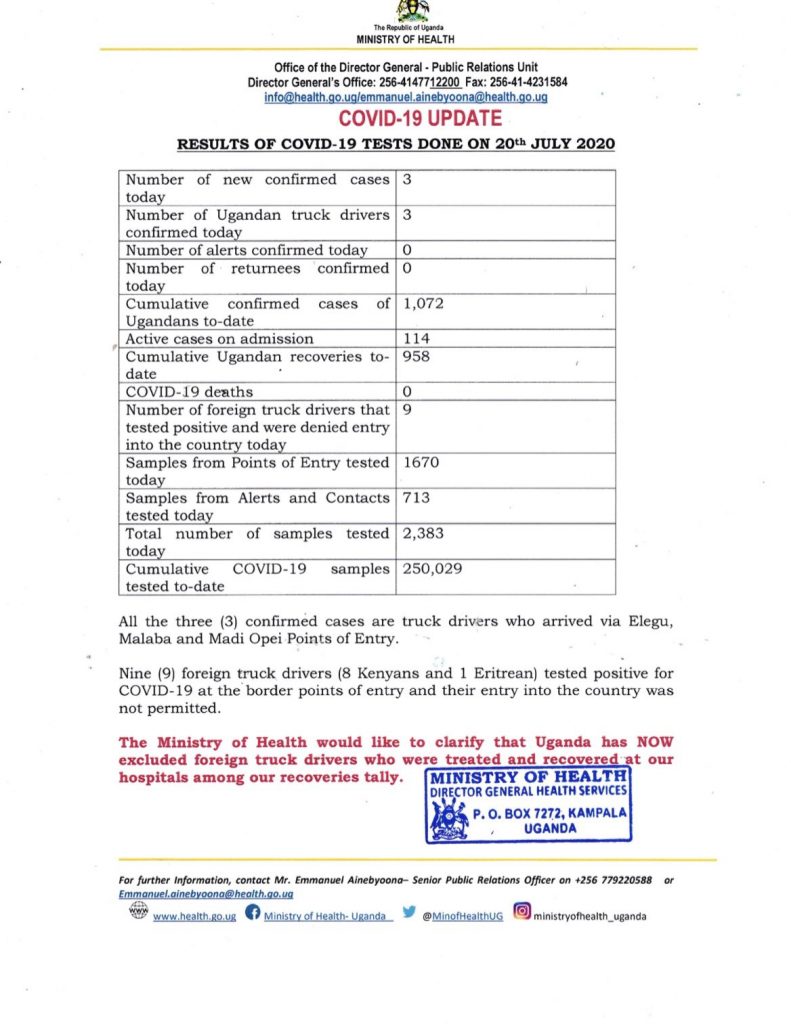 According the Health Ministry, the recoveries included foreign truck drivers who recovered from the country but had not been added on the confirmed cases. It says they have therefore been scrapped off from the recoveries.
"The ministry of health would like to clarify that foreign truck drivers who were treated and recovered at our hospitals have NOW been excluded among our recoveries," reads a statement from the ministry. Currently, the total recoveries now stand at 958.
The ministry has today confirmed three (3) new cases taking the total cumulative confirmed cases to 1,072. All the three confirmed cases are truck drivers who arrived from Elegu, Malaba and Madi Opei entry points.