Bishop David Livingstone Kiganda, the senior Pastor and founder of Christianity Focus Ministries is continuing to campaign for the reopening of places of worship.
Kiganda said its God who has saved Uganda from the deadly virus and its time the nation gives him the praise he deserves by opening up churches.
"We thank God some of us we kept being on this pulpit. And many Pastors kept praying. And many people in their houses kept praying. And we fasted. The living God heard our prayers, Up till now, Uganda, which is very poor in medical services, has not lost even a cat to coronavirus," Bishop Kiganda said.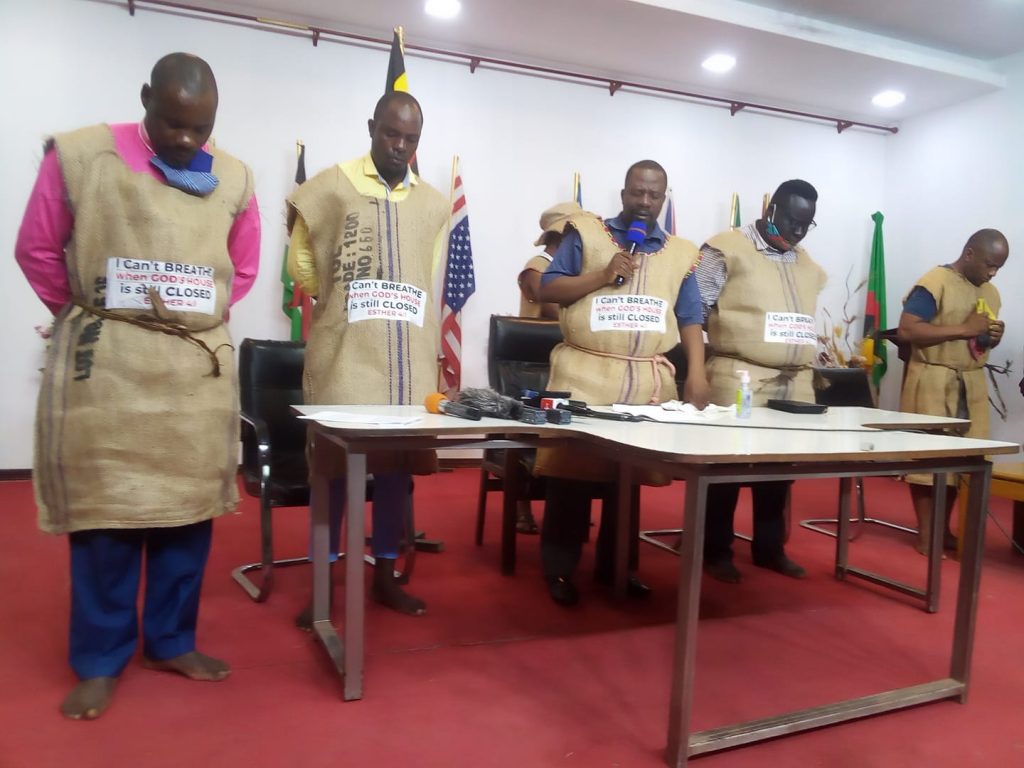 Kiganda warned that the continued closure of places of worship will annoy God.
"I am praying that as soon as possible, this government should consider opening up places of worship, because the continued closure of places of worship is a direct indicator that God has done nothing. I don't want God to perceive us that way," Kiganda said.
He added that God's houses should be treated as essential service providers.
In his last address about three weeks ago, President Museveni characterized places of worship as risk areas. He said the restrictions on religious gatherings should be maintained and will only be revised in the last phase of lifting COVID-19 restrictions.