Producer Diggy Baur through his lawyers, Ngobi Ndiko Advocates has given Kampala Lord Mayor hopeful Jose Chameleone seven days to compensate him Shs50 million and immediately publish a public apology or risk to be dragged to court over assault.
In the notice, Baur claims that Chameleone's attack caused him physiological torture and mental anguish.
"If you do not reply within seven days from the date hereof (July 9) we shall institute legal proceedings against you at your own cost and peril. If at all you have no intention of complying. Kindly inform us immediately so that we institute the proceedings without delay," reads notice in part.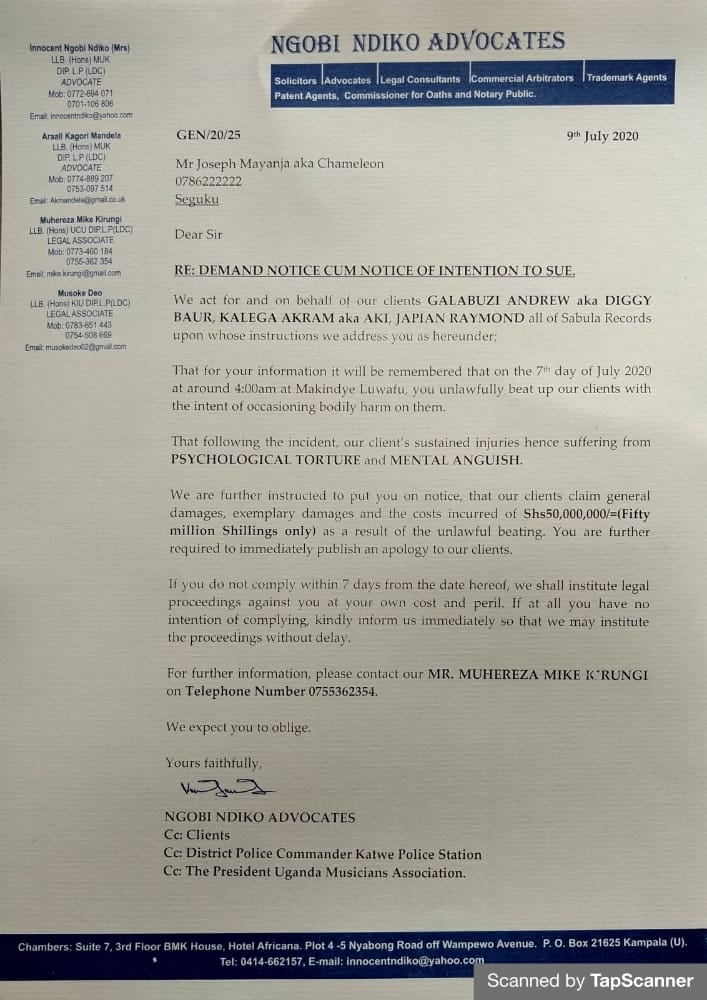 Earlier this week, Baur recorded various videos and circulated them on social media claiming that Chameleone invaded his Sabula studio in Luwafu and beat up his producers.
Baur said the fracas started after Akram, a producer at Sabula studios refused to record a song for Chameleone.