Since the announcement of Uganda's first COVID-19 case, the national Covid-19 relief taskforce has collected a series of donations both cash and relief items from different donors that responded to President Museveni's call for assistance.
Eng. Emmanuel Katongole, the chairperson of the donations committee has repeatedly applauded Ugandans and corporate companies for the overwhelming response towards the fundraising.
However, many Ugandans have been eager to know the contribution from public servants especially Ministers and Members of Parliament.
We are delighted to inform that government ministers have contributed Shs280 million towards the COVID-19 fund. Their contributions will be deducted off their monthly salaries. Of the 78 Cabinet and State Ministers, 47 have so far contributed.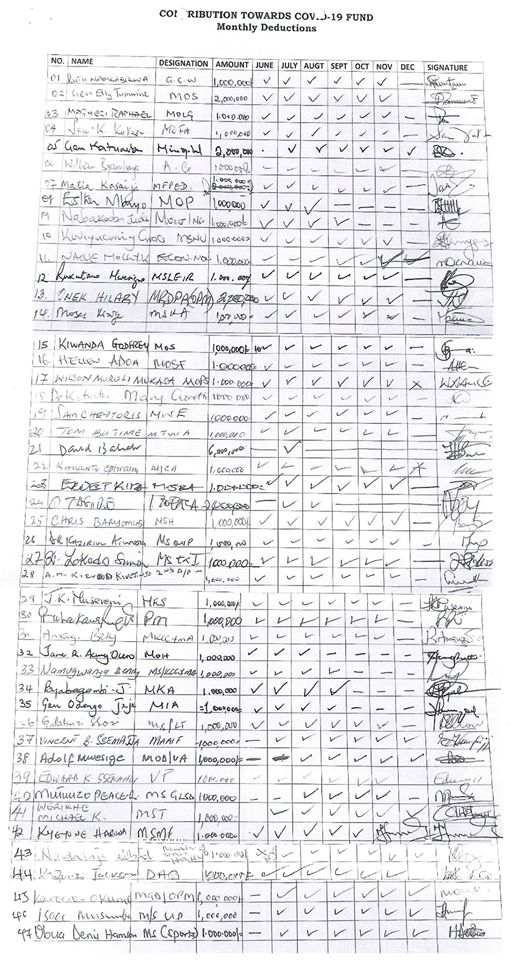 Uganda is said to be in the third stage in the fight against COVID-19. To date, Uganda has a total of 724 confirmed cases of COVID-19 with 351 recoveries and no single death.