As government intensified sensitization about COVID-19, the Ministry of Health employed numerous influential people to record cautionary messages and act as ambassadors. These included comedians, musicians, actors, and other kinds of entertainers like Shanita Namuyimbwa aka Bad Black.
Although we don't know whether others were paid, Bad Black has come out to demand what she says was promised. According to Bad black, Kisembo Ronex of Precision Media Ltd acting on behalf of the Ministry of Health contacted her to record a paid COVID-19 awareness message on April 29, 202020.
Bad Black says that she made an oral agreement with to meet President Museveni to discuss how much she would be paid for the advert, something that has not happened, yet her recording has been continuously used by the Ministry of Health on all media platforms.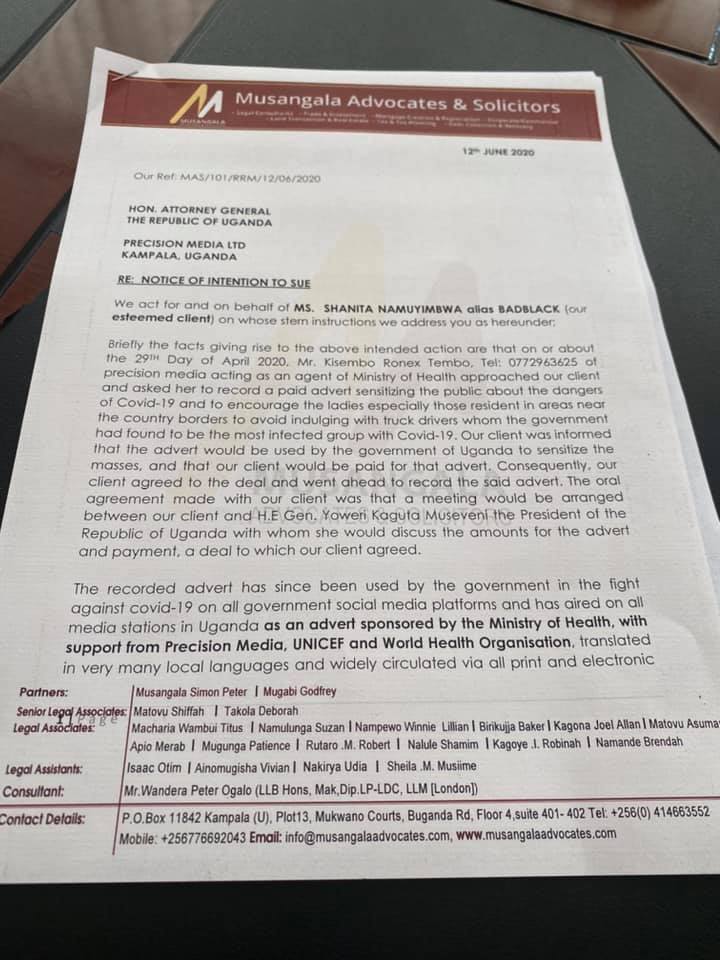 Bad Black has run out of patience and through her lawyers, Musangala Advocates and Solicitors has served the Attorney General William Byaruhanga and Precision Media Ltd a notice of intention to sue.
In the notice, Bad Black says that efforts to meet the Ministry of Health to resolve the matter have been futile, so she is seeking compensation in the tune of Shs550 million (Shs500 million for the advert and Shs50 million for the mental anguish she faced).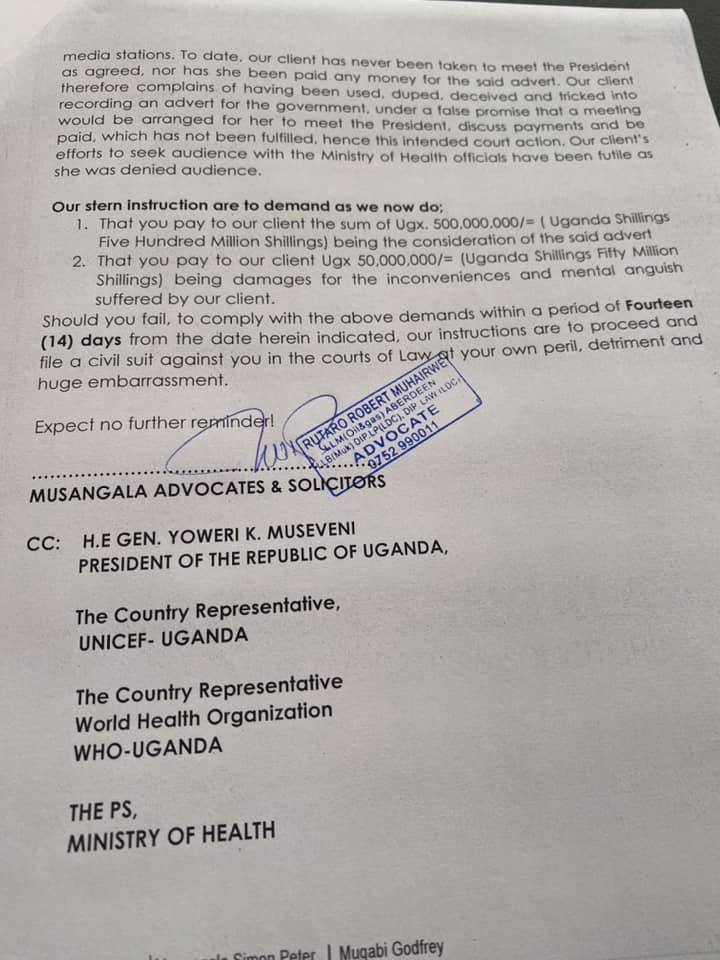 Bad Black has given the said parties 14 days to fulfill her demands or she will go ahead and sue them.