A Ugandan innovator, researcher and engineer Nsamba Christopher, the founder and director of the African Space Research Program, is in the final stages of building what is going to be the largest and technologically advanced baby incubator in the world.
According to Nsamba, the incubator will be able to carry and work on 10 babies at a go. Nsamba has largely built this high-tech machine on his own with little to no support from government, save for recent input by Ministry of Health particularly Permanent Secretary Dr Diana Atwine.
This is the second incubator to be build by Nsamba, as the first one which carries one baby was deployed in Mukono Hospital.
"This is my 2nd built incubator project in Uganda, a ten-baby single unit with no assistance from concerned government ministries. If it was not for Ministry of Health support, I wouldn't be able to implement. The ten-baby incubator is to be commissioned in Kawempe Hospital," Nsamba said.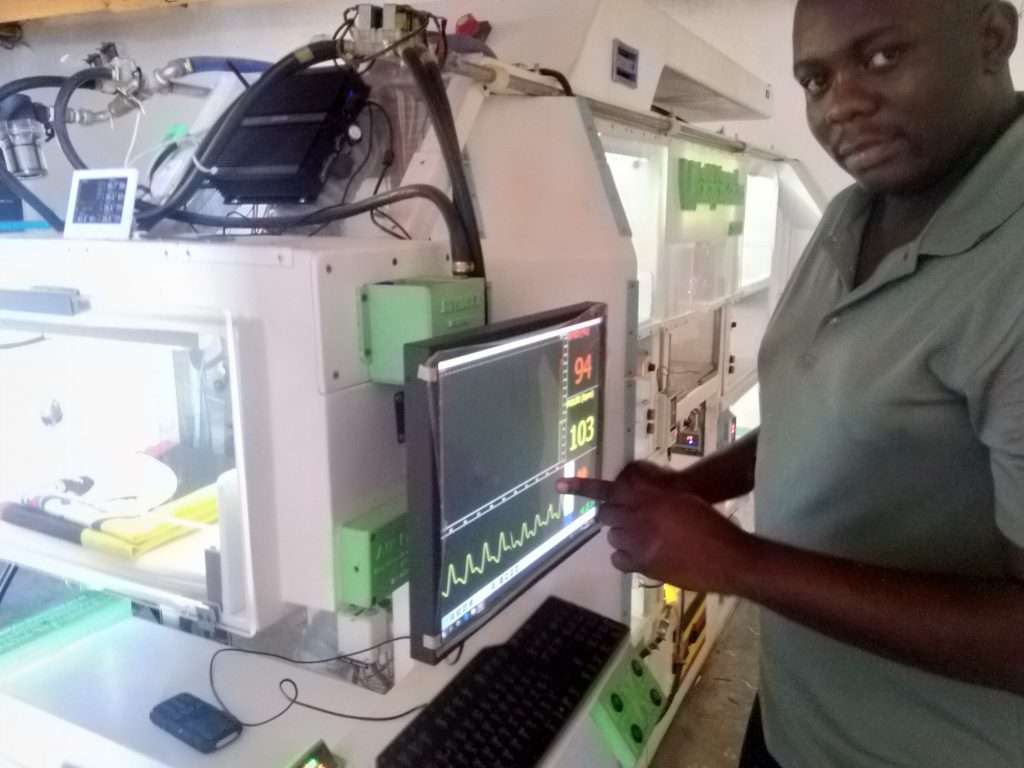 Here are some of the specifics of the incubator:
This incubator understands and can make decisions in case of an emergency when medical personnel are not close by.
It carries 10 babies at once, in 10 different chambers.
Some babies get brain injuries (Twitches) during birth and they end up with continuously moving body parts, when it is not the baby doing it, for example, the baby can have the hand move back and forth continuously; this can cause the baby to become so tired and die (Twitches) This machine has a technology which fixes damaged brain cells for neonates.
Some babies delay to breath upon delivery and get dead brain cells, if they survive, they become mentally disabled. This machine has a technology which stops brain cells from dying off if the baby is loaded as quickly as possible.
Normally, oxygen is delivered to babies through tubes which they bypass over the nose, this machine can deliver oxygen wirelessly to the baby, without any tubes attached to the nose. Nsamba discovered some babies are really irritated by this conventional way of oxygen delivery, so SAVANT X delivers oxygen wirelessly.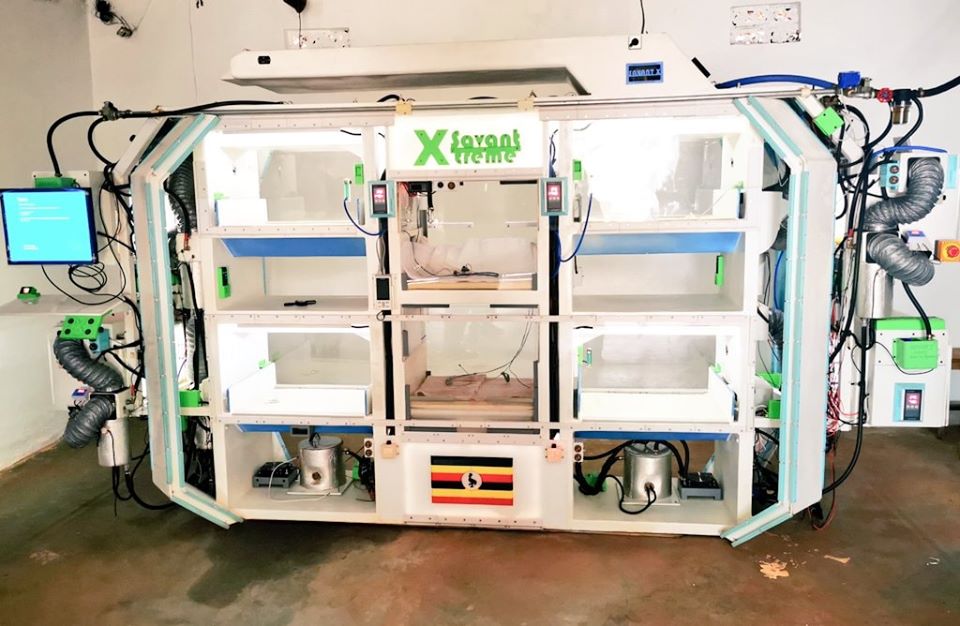 The machine is loaded with a server customized through custom-made software to be able to read the 1087 sensors deployed on board, to understand, interpret them and call out decisions accordingly, incase this machine is confused about a decision to take, it will be able to communicate to the international pediatric network, for further advice in case no local medical personnel can save a baby, and when it is trying to do so by itself.
It is designed with a heat bank which stores heat so, in case of a power failure outage, this machine continues operation as normal. When power is off, sensors, servers and much more pick power from the secondary 1, secondary 1A, and primary 1A BUSS backups, and picks heat from its heat bank, all sensor and software governed. In short, it remains fully functional when power is off and can warm all the 10 babies at individually set temperatures for six days without power; sustaining full functionality.
This machine remembers faces of those that work on it, if someone whom it doesn't know attempts to remove a baby, it will lock all cabins and call the Head of Department on phone, if it is fine, he/she just answers the phone and says, override. Then it will allow the new person to reach the baby, if the Head of Department thinks it is an intruder, on phone he/she says arrest. It will even lock the room doors where the incubator is so that the intruder does not escape, then continue having all the 10 babies locked into it.
In case of a fire, this machine can cut off smoke from reaching the babies, and it 100% supports them on the auxiliary oxygen buss.