As Uganda moves to ease the lockdown that was instituted to stem the spread of the Corona virus, it is not clear when education institutions will be allowed to fully operate. As a result, Kampala Parents' School, one of the leading primary schools has taken learning fully online to help pupils progress.
President Yoweri Museveni announced earlier this week that candidate classes will be allowed to go back to school on June 4 in order to avoid a dead year. However, there are no clear guidelines on the rest of the classes that closed midway the first term.
Kampala Parents' move to take learning online is a pioneering innovation. It is not only the first, but so far the only school to kick off regular teaching of the curriculum online.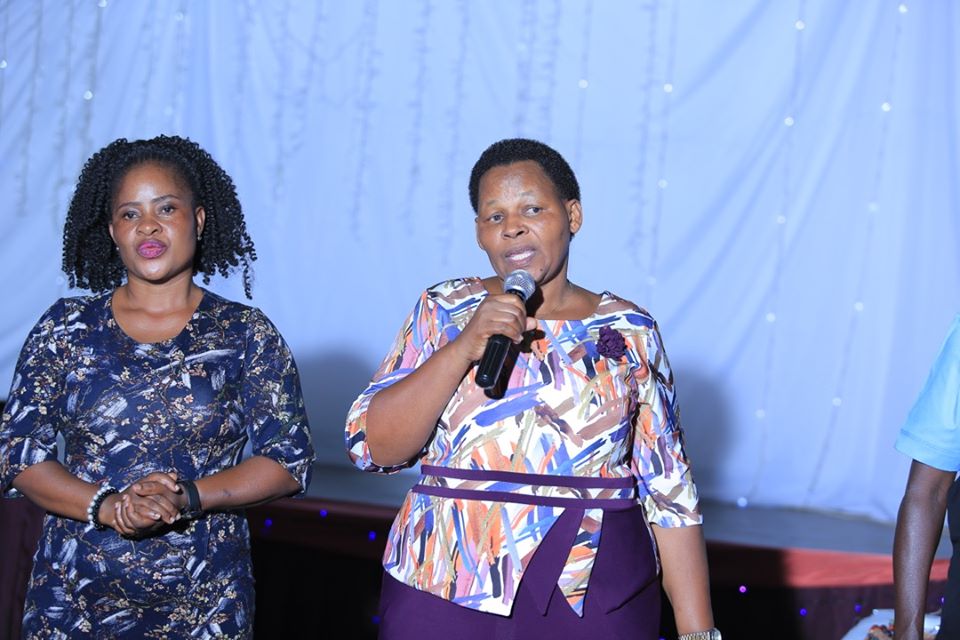 After announcing that Kampala Parents' online classes will kick off on Tuesday May 26 with Primary Five, Six and Seven pupils and the rest of the classes starting on May 29, the school's Principal Ms Daphine Kato has released more guidelines, stating that the online classes will begin with Term One work which wasn't completed due to the abrupt ending of the school term.
"After completion of term one material, we shall embark on Term II syllabus," Ms Kato stated in a circular to parents, dated May 22.
Kato added that during the first week, the school will focus on induction to online teaching, plus revision of the holiday work.
She also noted that due to the limitation of movement during the Covid-19 lockdown period, the school will accommodate teachers.
"We should also not overlook the fact that the school has invested heavily on the equipment to enable the online lessons go on smoothly for the benefit of the learners," she noted.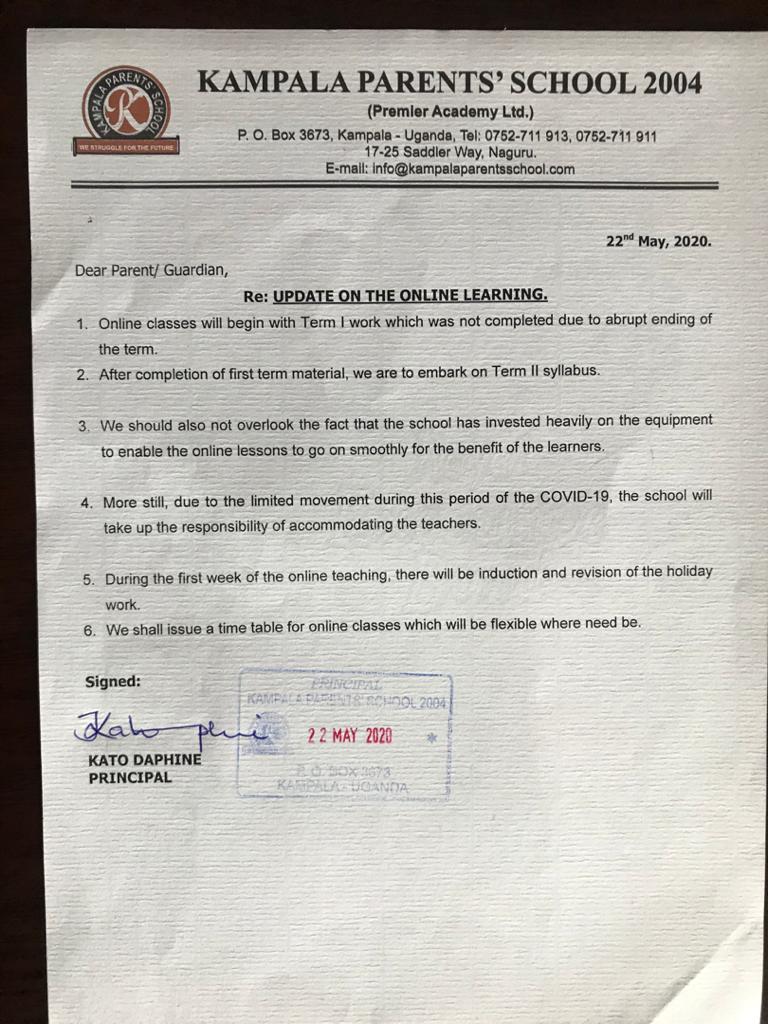 Registration for the online teaching is going on for all interested parties.
Kampala Parents has remained steadfast in its duty to educate the nation. In April, the school offered to take primary seven pupils back to class on NTV Uganda through live lessons at a free cost until the end of the lockdown. The lessons are aired from Monday to Friday starting at 11:00 am to 12:00 pm, and on Saturdays- 8:00am to 9:00 am.