Yesterday, social media was abuzz with the news of the Kayoola EVS bus that hit the Ugandan roads for the first time, amid suspension of public transport to curb the spread of COVID-19.
In case you missed the specifications of the momentous bus, Matooke Republic has compiled some details about the green energy vehicle.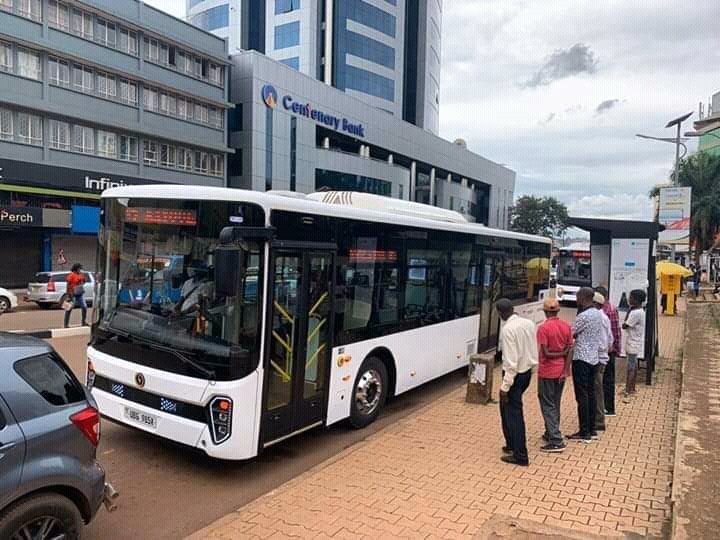 Kayoola EVS bus is manufactured in Uganda with mostly Ugandan raw materials like bamboo and reeds by Kiira Motor Corporation. The company is jointly owned by the Government of Uganda and Makerere University with 96% and 4% shares respectively.
The Kayoola EVS bus has the capacity to carry 90 passengers, 49 seated and 41 standing. It is fitted with state-of-the-art safety and assistive technology for people with special needs including special seats for people with disabilities and a ramp for easy boarding and off-boarding of people in wheelchairs.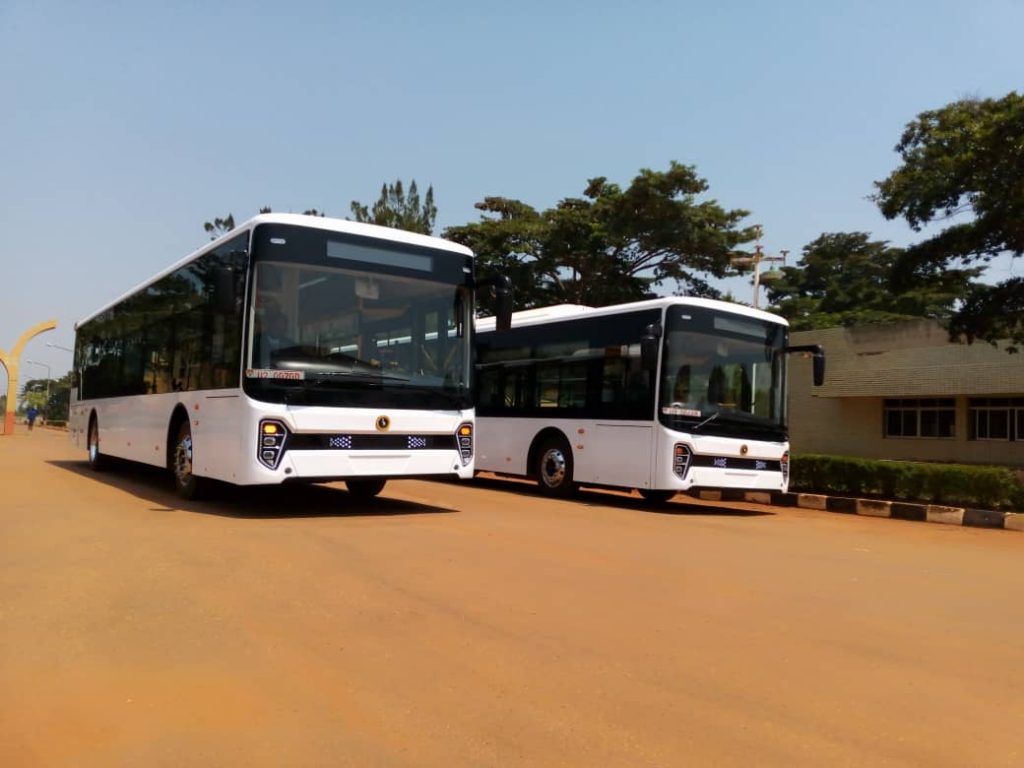 The bus is a purely electric low entry city bus, taking one hour to charge up to 80%, meaning it needs less than two hours to fully charge. Kiira Motors say you need only Shs50,000 to fully charge it. The full battery can cover a distance of 300 kilometres.
The battery life of the Kayoola EVS bus is up to 3,000 charge cycles (900,000km) compared to 200,000 km of typical diesel engines.
The fact that it is purely electric means that air pollution is not a thing for this bus, as it emits no toxic gasses whatsoever. This is a great step in conserving the environment.
In these COVID-19 times, the bus is equipped with an automatic sanitizer at the entrance. The interior floor of this bus is fitted with bamboo to give it a beautiful look.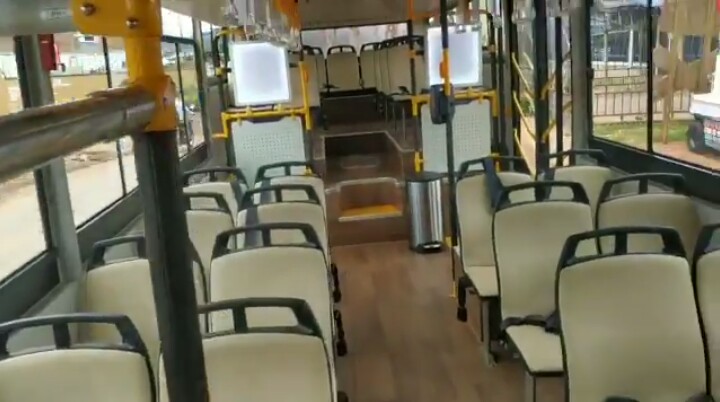 Running out of battery? No problem. The Kayoola bus has USB ports for you to charge on the go. No data? Again, no problem! The bus has WiFi so you can chat or work on the go. Want some entertainment or news? Again (last time I'm saying this I promise), no problem. The bus comes fitted with a TV.
The fact that it has the capacity to carry 90 passengers doesn't mean that it will be hot at full capacity, no. Why? Because the Kayoola EVS bus has an air conditioner.
"We will make vehicles that are of high quality. We would like many people to board the Kayoola EVS bus and ascertain the quality. Our vehicles will be affordable to Ugandans and they will be more competitive than those imported here," Eng. Paul Isaac Musasizi, CEO Kiira Motors Corporation said.
And that, ladies and gentlemen, is the Kayoola EVS bus, fully made in Uganda. So Buy Uganda, Build Uganda.