The much-famed Women vs Men Cook-off previously held outdoors has moved online with food lovers and enthusiasts preparing their favorite cuisines in the comfort of their homes.
Organised under My Food Network, the May edition of this fun-filled cook off has come with a twist where male and female food enthusiasts who join in for this exciting amateur cook-off submitted their personally inspired original dishes online.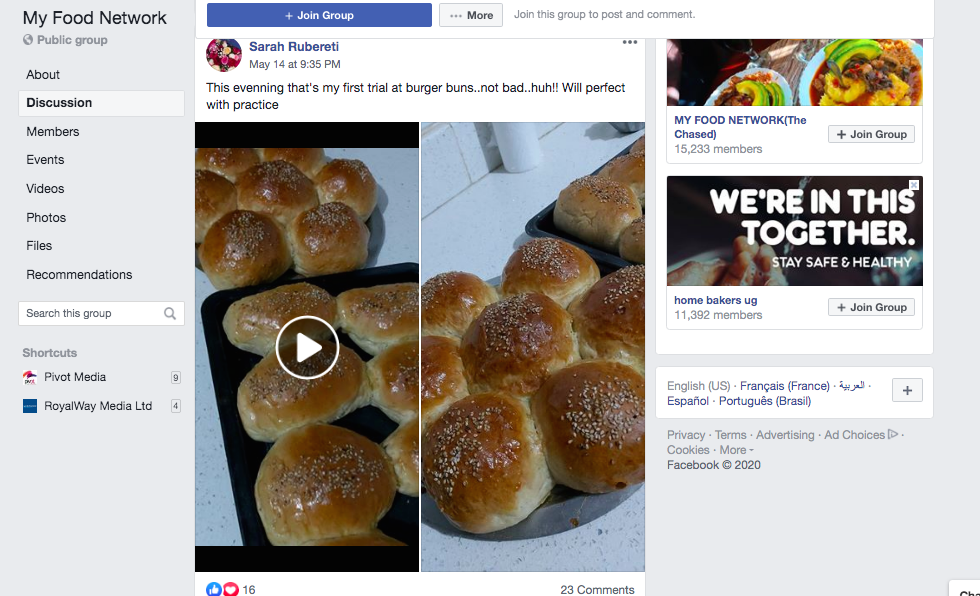 From 50 people nominated through an online poll during the past week, only six competitors will proceed into the inaugural Women vs Men Online edition. These are; Astar Xerxes, Amollo Bridgette Mwesigwa and Ritah Nanteza for the Women's Team and Shedi Dills, Lukumeri D Gonahasa, Lichadi Omunakyalo for the Men's Team.
The highlight of the competition is set to take place between May 19 and 22 where expert judges will critic the finest, most mouth-watering cuisines prepared and submitted anonymously by the participants to allow for free and fair blind judging.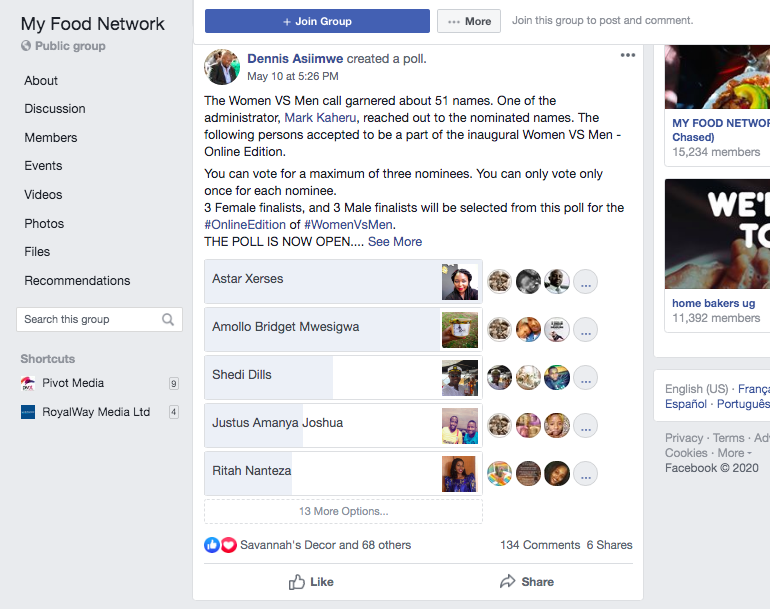 Judging criterion will be based on presentation and originality of the dish prepared as well as the use of the sponsors' products such as Tusker Lite, Yo Kuku and Aromat, etc.
"It is a pleasure to be a part of this online cook-off competition especially because a meal can only be perfected with a cold refreshing Tusker Lite as the perfect complementary drink. This is going to be an interesting edition of the Women Vs Men series and may the best team win," shared Tusker Lite's Brand Manager, Catherine Twesigye.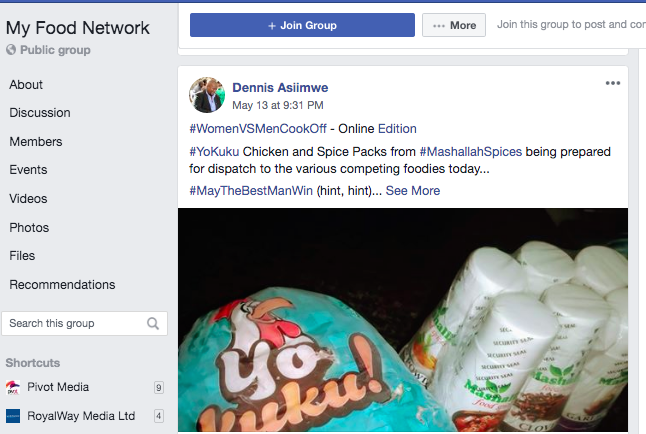 The winners will receive prizes including beer hampers from Tusker Lite, Mashallah spice racks, chicken combo Packs from Yo Kuku, Shs 100,000 from Just BBq, a beer-cake from Cakely, a pork roast rack from Kitchen Konsult and a stuffed oven roast chicken from Cater 2 U.