In the past, Police has been called out several times by the general public and the international community for using excessive force when executing their duties.
Putting the 'force' in Uganda Police Force, officers have had to inflict pain and injuries to several groups of people from striking university students, demonstrating traders to political leaders, mostly those belonging to the opposition.
On April 20, 2020, Mityana Municipality Member of Parliament Hon. Francis Zaake was the recipient of this force when he was arrested for defying President Museveni's orders not to distribute relief food during the COVID-19 lockdown period, and stayed in Police custody for over a week.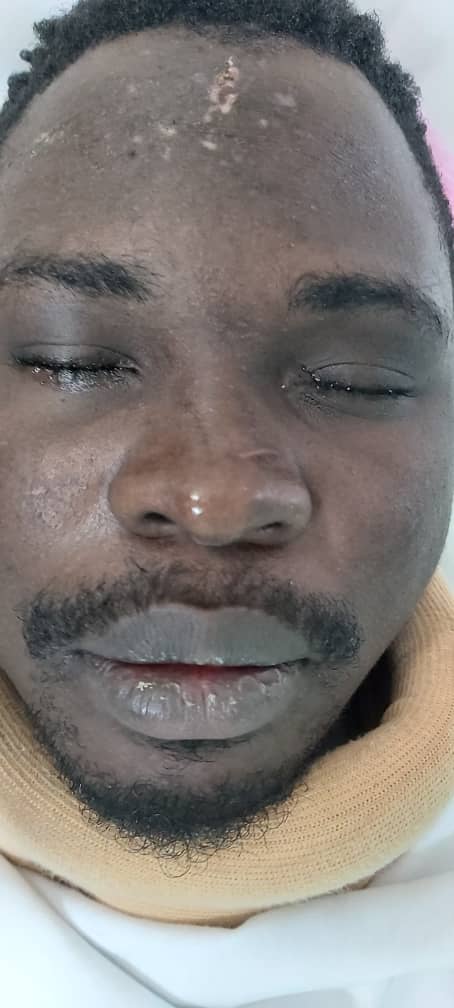 When Court finally ordered for his unconditional release, Zaake's health condition was in a sorry state with wounds, unable to speak clearly, and his eye sight was damaged by pepper spray that officers sprayed directly in his eyes while in custody, according to his narration to the Speaker of Parliament, Rt. Hon. Rebecca Kadaga.
Today in Parliament, Speaker Kadaga has said that Police must account for the injuries inflicted on the legislator, saying that all they did is a violation of human rights, and it is unacceptable.
Kadaga has gone ahead to ask for a clear explanation of why this was done to Zaake from the Minister of Internal Affairs, Gen. Jeje Odongo. "I direct the Minister of Internal Affairs to explain to the House and the country, the situation of Hon. Zaake and to take action against perpetrators of torture of the MP and Ugandans. By Thursday, we expect a reply from the Ministry of Internal Affairs on what happened to Hon. Zaake and action on perpetrators," Kadaga said.