Ruparelia Foundation is generously continuing to make a series of donations towards fight against the Covid19 pandemic in Uganda.
Today the Foundation which is the humanitarian arm of business magnate Dr. Sudhir Ruparelia in conjunction with Gateway Delta Development Holdings and Gateway Metroplex Limited has donated Shs75m worth of food items to the Covid19 Task Force.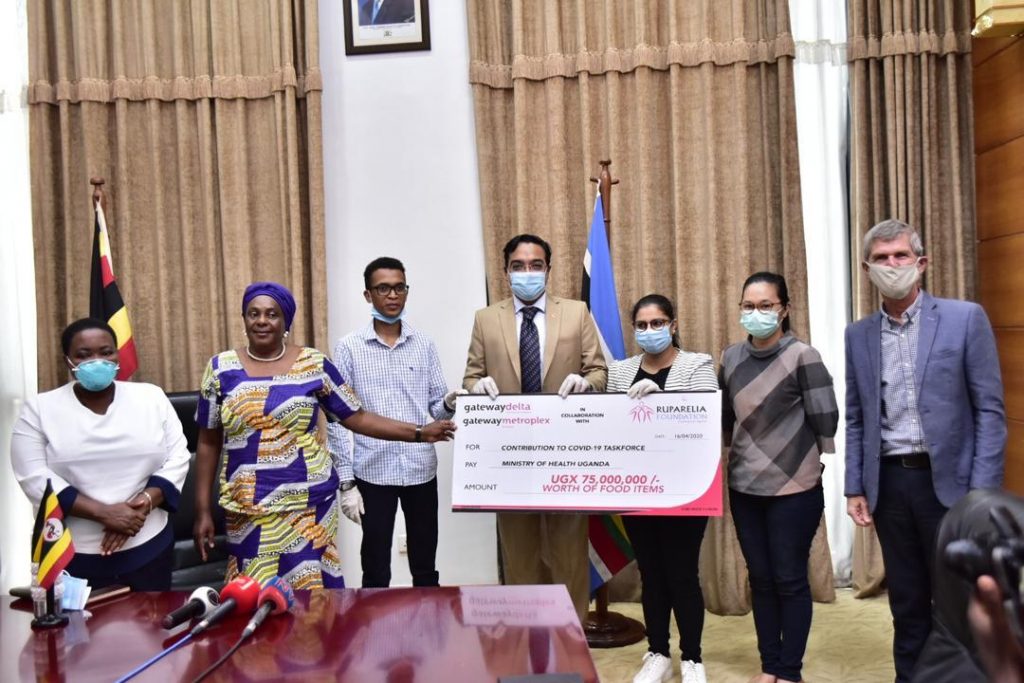 The donation that included items like maize flour, soap, sugar and rice among other items were this morning handed over Hon Mary Karooro Okurut, the Minister in Charge of General Duties at the Office of the Prime Minister.
This was the third donation made by Ruperalia Foundation in the fight against COVID-19 in Uganda.
Before President Museveni called upon investors and other well wishers to donate to the noble cause, Ruparelia Group of Companies moved around various Kampala slums donating food and home essentials to underprivileged people. They reached out to 5000 people.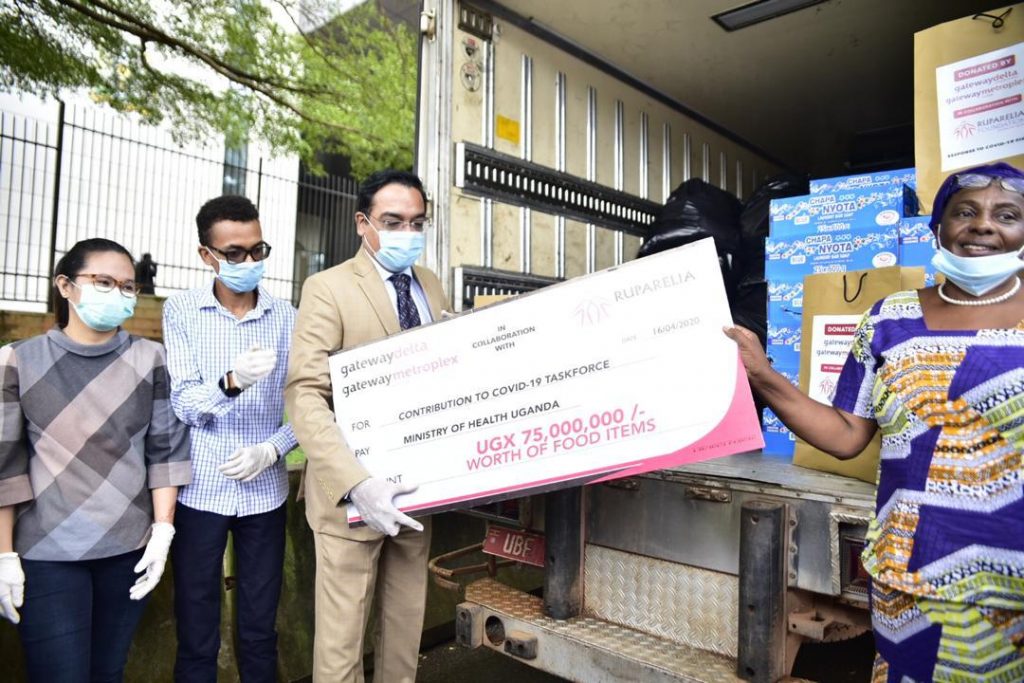 The Ruparelia Group also went ahead to positively respond to Museveni's call to companies and wealthy individuals to donate four-wheel drive vehicles to help in response towards fighting Covid-19 in the country. They handed over two brand new Tata Xenon pickups.