Though the Shs20 million given to Members of Parliament as COVID-19 fund is still surrounded by lots of controversies and public backlash, developments we are getting around the money indicate that a section of legislators must have already put it to use and among them is Budadiri West County MP Hon Nathan Nandala Mafabi.
Using his known social media platforms, Mafabi has revealed how he has already fulfilled his pledge of financially support his area Hospital. He said even the Shs20 million was not enough as he had to dig into his pockets.
"I have been monitoring my account, as soon as I received the Shs20m, I added on Shs10m and forwarded it to Buwalasi Health Center as I promised," Mafabi said in a post.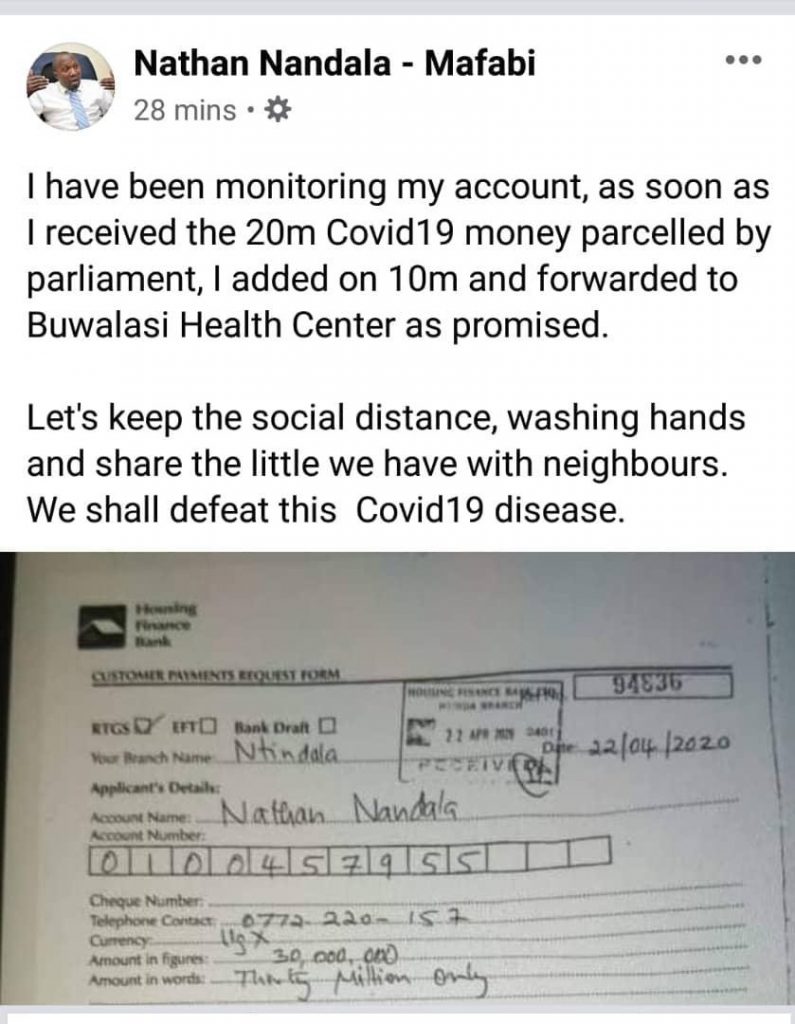 For starters, on Monday High Court in Kampala blocked the release of the funds worth Shs10 billion that Parliament had allocated to itself. This was after two MPs Gerald Karuhanga of Ntungamo Municipality and Odur Jonathan of Erute constituency challenged the manner in which the funds were included onto the supplementary budget.
Today, the Speaker of Parliament Rebecca Kadaga revealed that by the time her office received the Court rder halting release of the funds, the money had already been disbursed by the Parliamentary Commission.
She, therefore, tasked the Attorney General to offer guidance to the House on how the High Court Order to halt the payment of Parliament's COVID funds can be implemented.