Church of Uganda led by the Archbishop Stephen Kazimba Mugalu has responded to President Museveni's call to individuals and institutions that are capable to contribute to the COVID-19 emergency response program.
Church of Uganda donated 565 bags of posho and 500 kilograms of beans to the National Response to COVID19 Taskforce. The items were delivered today to the Prime Minister Ruhakana Rugunda.
Kazimba said though they have been helping underprivileged people across the country, they also felt it important to also contribute something to the National Taskforce.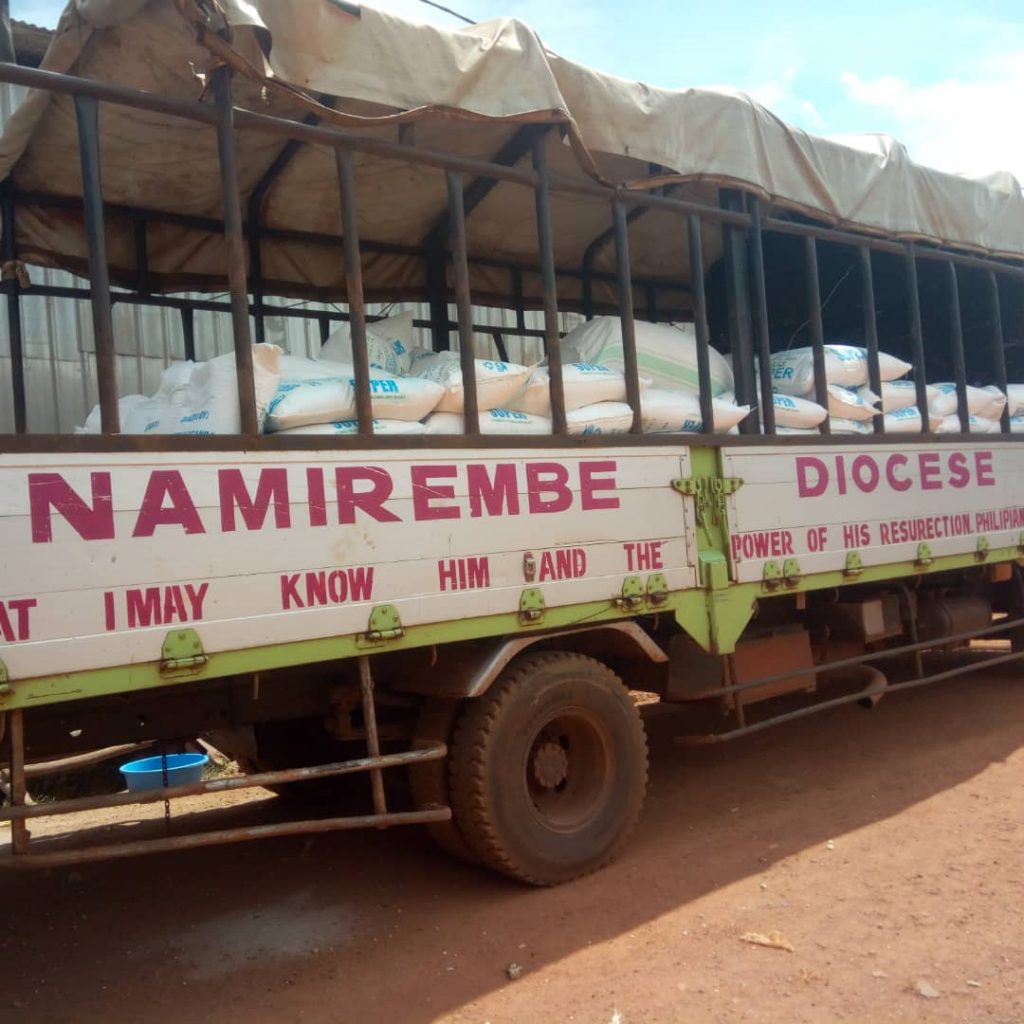 He revealed that their contribution was mobilised in a hurry and they couldn't reach out to all dioceses in the country but with time they will do so and contribute again.
Kazimba added his voice to urging Ugandans to obey all the preventive guidelines set by government. He also encouraged Christians to pray to God to save Uganda and the world at large from this saddening situation.
Earlier today, World Vision in Uganda donated $1 million (about Shs3.7 billion), nd Crown Beverages limited donated $200,000 (about Shs752m) towards the COVID-19 emergency response program.