Although the Coronavirus (COVID-19) pandemic has forced us to stay away from our loved ones, colleagues, hobbies and the social life, it has in other ways brought us closer to each other. We have seen politicians striving to come to the rescue of their voters with food and essential items donations, and whether they do it for politics or for humanity, we do not care at the moment.
Another group that has contributed immensely, with limited media coverage because they are not looking for votes (sorry that slipped out), is the CEOs of several companies in Uganda, though their Corporate Social Responsibility (CSR) initiatives.
Led by Chief Mobiliser Vision Group CEO Robert Kabushenga, these corporate companies have donated items to the Ministry of Health, Police, hospitals, and individuals mong others to enhance the fight against COVID-19.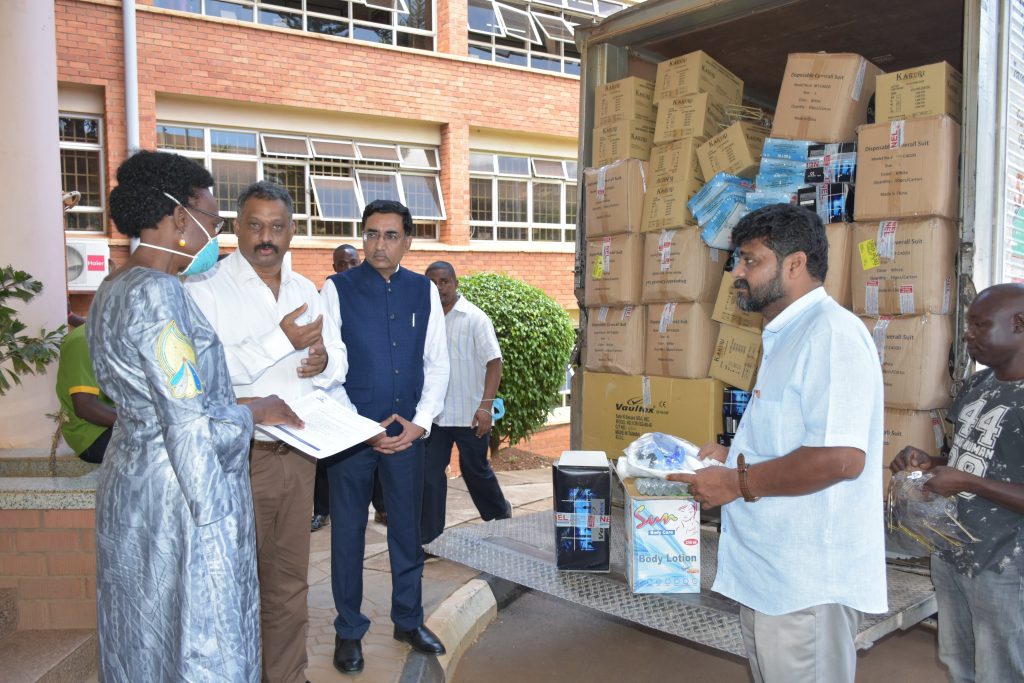 Toyota Uganda limited availed four operational vehicles with drivers and fuel to support the distribution of medical supplies and foodstuff within Kampala Metropolitan are.
Mukwano Industries supplied free soap, basins, jerry cans and water dispensers to all Police stations around Kampala. Rwenzori bottling company is currently producing hand sanitizers that will be freely distributed to select groups to increase public safety.
Digital Satellite TV company Multichoice Uganda transferred Shs10 million to the COVID-19 fight account as their contribution, while Nice House of Plastics partnered with Crest Form to work on a Ugandan-made Face Shield that will be used by medical officers that are on the frontline of the fight.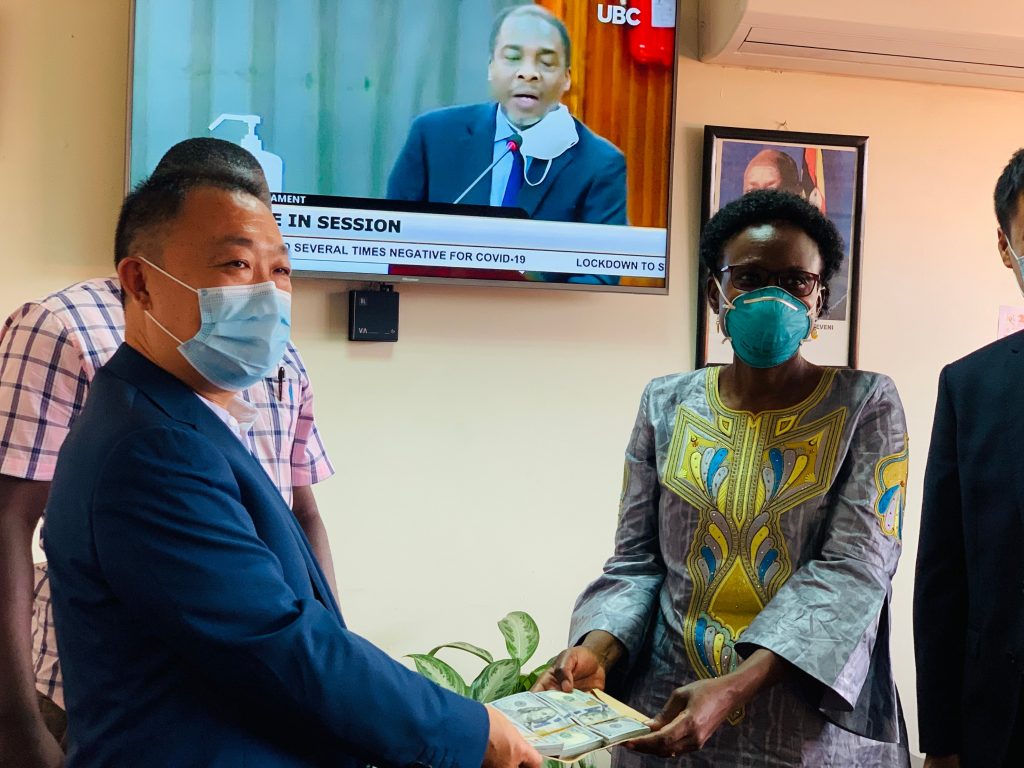 Crown Beverages, the makers of Pepsi and other beverages in that line donated Shs20 million in cash and 100 cartons of Nirvana water to the Ministry of Health, and topped that up with 500 cartons of soda and 500 cartons of water to Uganda Red Cross volunteers.
Sprout Capital Investments donated 200 mattresses to support the COVID-19 response in Uganda, as Movit Uganda donated 500 boxes of hand wash and sanitizers (over 70% alcohol) for health workers to use during this COVID-19 pandemic.
The Ministry of Health also received a donation of 500 Personal Protective Equipment (PPE), 30,000 pairs of gloves, 1,200 hand sanitizers, 100 cartons of washing powder, 200 litres of liquid soap and 90 packs of face shields from the Indian Association of Uganda.
Sun Belt Industries donated US$30,000 (over Shs114.5m) cash to the COVID-19 response efforts in Uganda. The company has also pledged to give isolation clothing, nitrile gloves, goggles and medical isolation masks to protect health workers.
BRAC Uganda also donated 17,000 bars of soap as part of their efforts to support the fight against COVID-19 in Uganda.
We commend the innovativeness and generosity of all those that have donated to the cause, for even though the pandemic has driven us apart, we can only defeat it if we fight together. And by washing our hands, DO NOT forget that.