Over an hour ago, an estimated number of 25 – 30 inmates at Arua Prison have escaped from the facility. During the process of stopping them from escaping, three inmates have been shot dead and seven rearrested.
Those that have been rearrested said that they were running away from the coronavirus pandemic, even though the virus has not even reached Uganda yet according to the Ministry of Health.
The identities of the rearrested, shot dead, and escaped have not yet been known. It has been reported that the situation at the prison is still tense as other prisoners have gone on strike, so the Police and Army have been called in to reinforce security at the prison.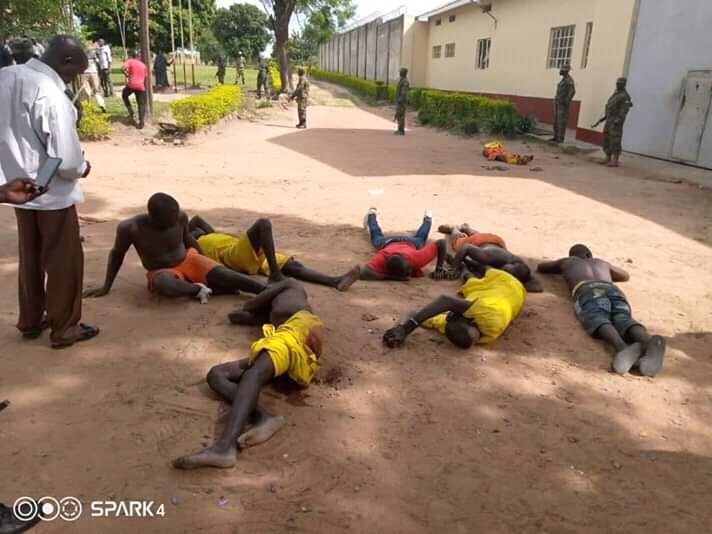 Many of the escapees have used River Enyau and the surrounding bushes, and the Northern Regional Prisons Commander George Lenga has confirmed the escape.
"Some of those we re-arrested said they were scared of being wiped out by coronavirus because their number in detention facility is big. We are yet in the process of identifying those who died," Lenga said.
Yesterday, the Commissioner General of Prisons Service Dr Johnson Byabashaija said that in an effort to prevent coronavirus from entering the prisons, visitors have been stopped and prisoners will not go out of the prisons for labour.