Not only do most private schools in Uganda charge highly when it comes to school fees but also have a very strict payment plan. Greenhill Academy, Buwaate on Thursday March 12 sent a school fees demanding note to a parent of one of their children only to remind him pay an outstanding balance of Shs100.
In the letter, the school wanted the parent to pay the balance before Friday March 13 or else the child will not be allowed to attend class.
"On behalf of the school management, this is to inform you that you still have an outstanding school fees balance. Your child will not be allowed in class o Monday, March 16 2020. You are kindly reminded to ensure clearance has been made by Friday, March 13 2020 before you come for the Academic day interaction," read the memo.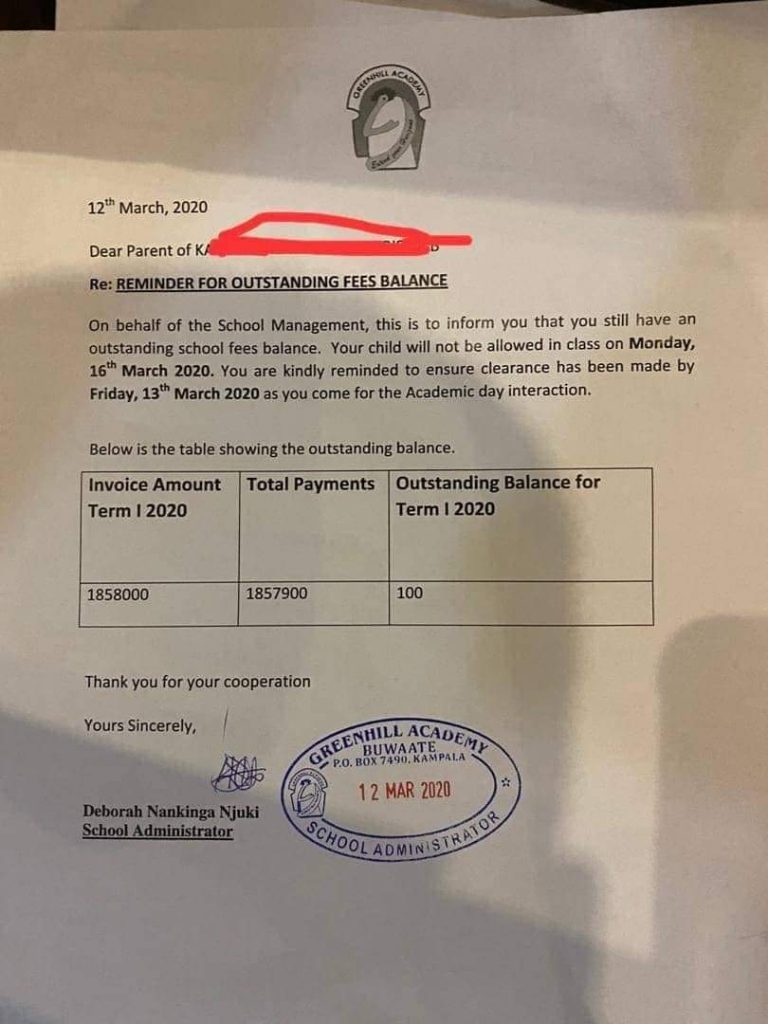 "When common sense should have prevailed, but sadly didn't! How dare you spend more energy, money and time to issue demand notice of a paltry Shs100. How about carrying it forward on next term's tuition?" a parent tweeted.
Greenhill Academy, Buwaate charges tuition of Shs1,400,000 per term.