The musical Mayanja family comprised of Joseph Mayanja (Jose Chameleone), Douglas Mayanja (Weasel Manizo) and Pius Mayanja (Pallaso) will be holding a fifth anniversary tribute concert for their late young brother Emmanuel Mayanja who was commonly known as AK47.
The much-anticipated vibrant celebration will be held at Nican Resort in Lweza this Sunday on March 15, 2020. The event will see singers who used to subscribe to his Bullet Proof Music group perform alongside other artists like Fefe Buusi, Nina Roz, Omulangira Ssuuna, and Karol Kasita among others.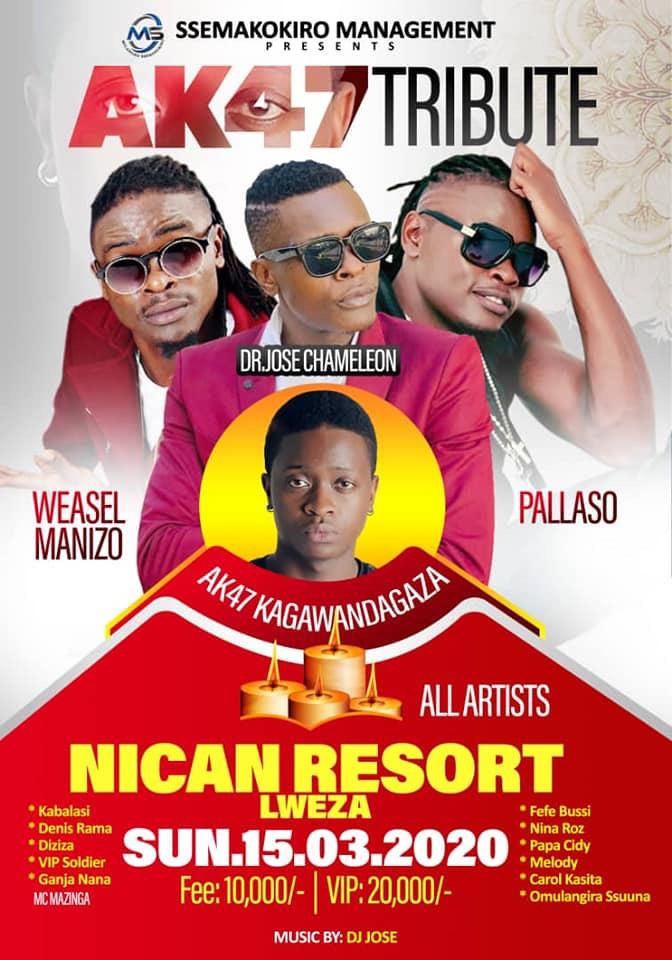 AK47 met his untimely death in 2015 at Dejavu bar in Kansanga which belonged to his former manager Jeff Kiwa. The singer was reportedly found unconscious in a bar bathroom after which he was pronounced dead upon arrival at Nsambya hospital.
No arrests have ever been made in regard to the potential killers with many coming out to claim that the singer was murdered instead of the initial claims that he had slid and fallen in the bathroom.
The tribute concert is organized with the intention of remembering him as a person, celebrating his life, and music.