Rajiv Ruparelia's Double Trouble Volkswagen Polo Proto not only in the best mechanical condition but it also has a fresh new look ahead of the two-day rally event in Jinja.
A few weeks ago, Rajiv and his co-driver Enock Olinga experienced mechanical issues on day two of the Mbarara Rally where the crew had to painfully surrender their day one lead.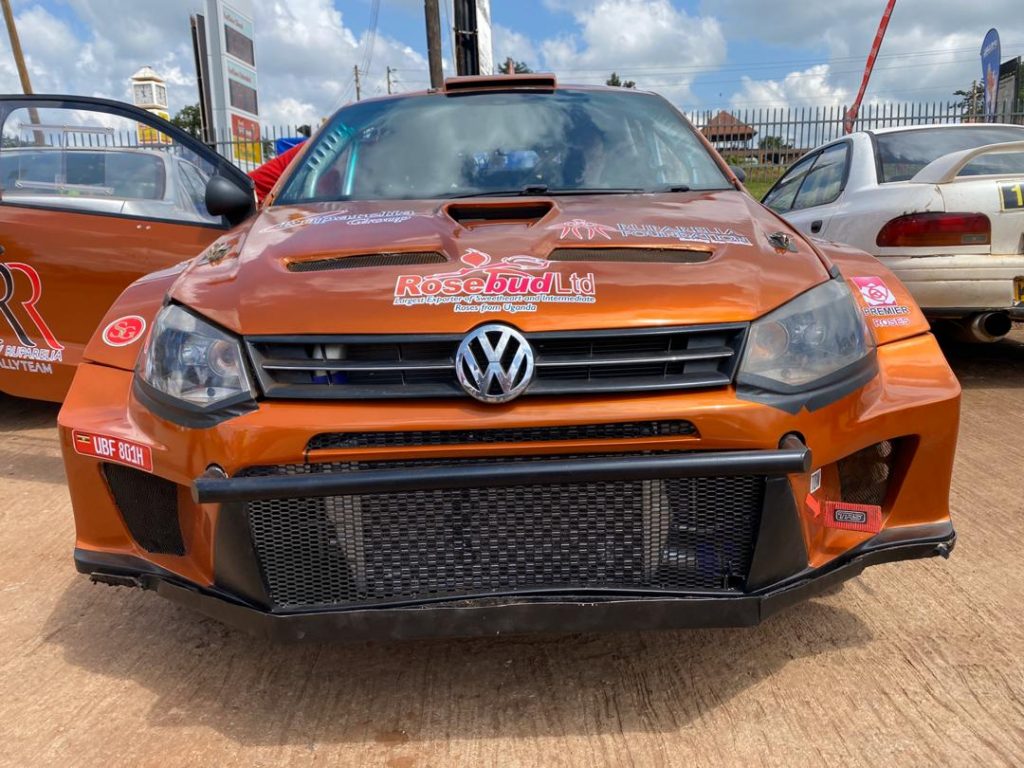 Rajiv's mechanical engineers have been busy and we can confirm that the Double Trouble is now in very good mechanical condition after undergoing thorough repairs. VW Proto also has a change in colour from white to orange.
The Jinja NRC Rally will start tomorrow on Saturday and climax on Sunday. It will have eight stages covering a total competitive distance of 154.5 kilometres including a super special stage at Kakindu stadium.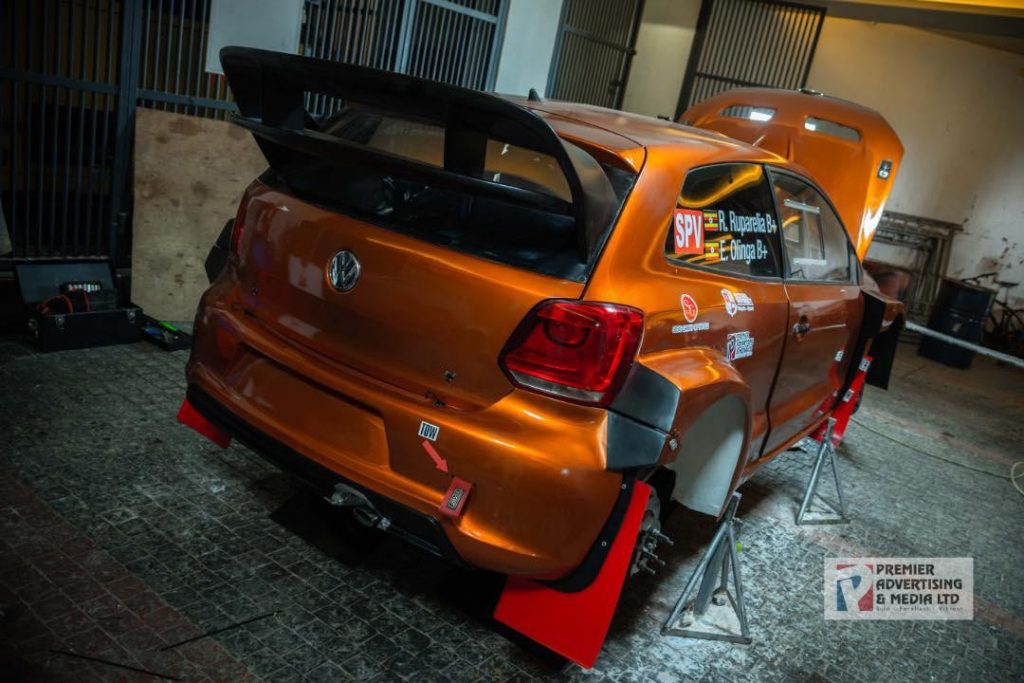 The Kyabazinga of Busoga, His Majesty William Wilberforce Gabula Nadiope IV, is expected to feature in the Jinja rally, not as a spectator but as a guest driver.