Former Security Minister Lt Gen Henry Tumukunde has at last officially declared his intentions of racing for the country's top office in the 2021 general elections.
In 2019, Tumukunde first revealed that he was to run for the Kampala Lord Mayorship seat. The retired senior military officer went ahead to hold meetings around the city interacting with different groups of people.
Last week, Uganda People's Defence Forces (UPDF) withdrew all Tumukunde's guards from his Kololo and Rukungiri homes. Speculations circulated that the decision of recalling the guards was because he had confirmed to run for the presidency.
As of today, there is no more hiding as the General has written to the Electoral Commission (EC) informing them about his intentions to contest in the next presidential elections.
Tumukunde asked the commission to allow him hold countrywide consultations so that he gets people's views on the kind of governance they wish to have.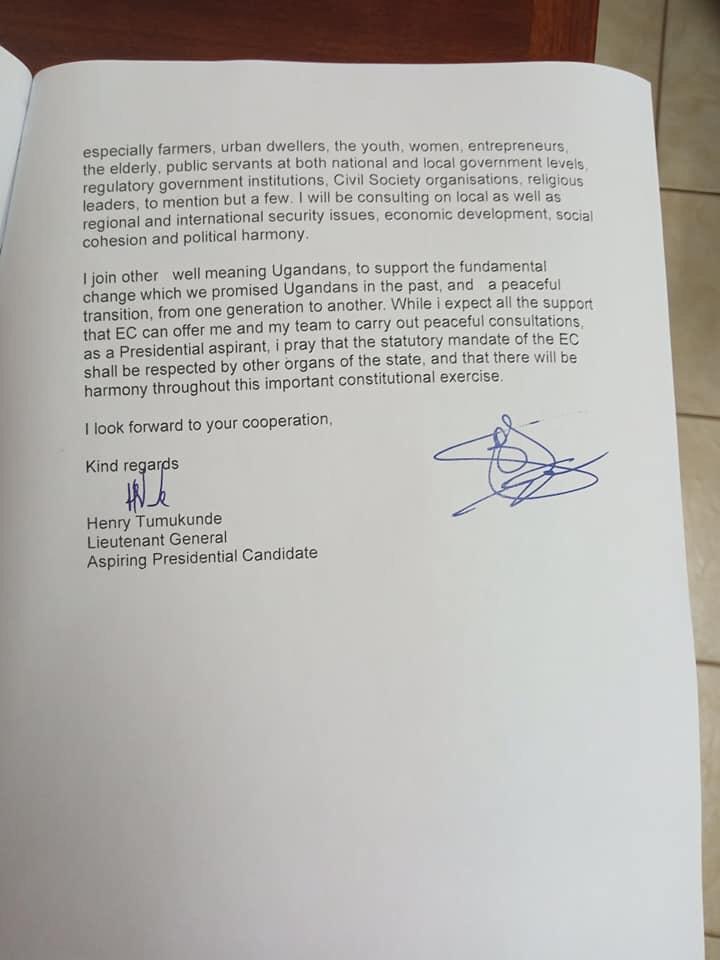 "My consultations will therefore target various interest groups in the country with a view of facilitating my decisions ahead of nominations of Presidential candidates slated for October 2020," he said in a letter.
He also expressed his intentions to engage political groupings and political parties.