Following reports of Coronavirus outbreak in countries like China, USA, Hong Kong, Japan, Thailand, Malaysia, and Australia among others, countries all over the globe decided to intensify screening measures at airports and all entry points to make sure potential virus carriers are quarantined.
President Yoweri Museveni who has been away in Luanda, Angola has been subjected to the screening on arrival at the Entebbe International Airport, and found to be free from it.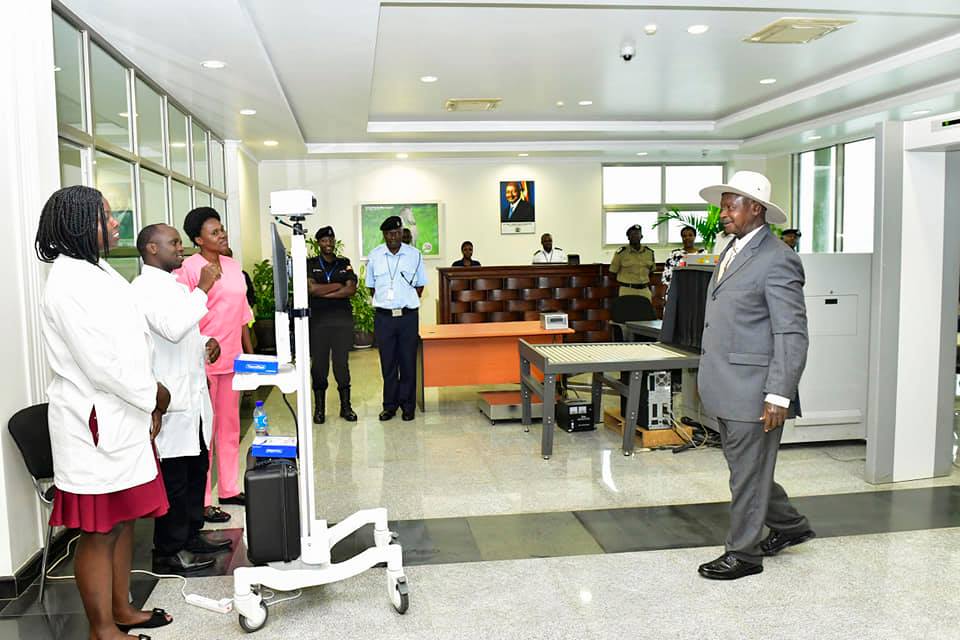 Museveni smilingly stood in front of the screening machine at the airport before he interacted with the medical staff that was manning it.
The first cases of Coronavirus were reported in Wuhan, Hubei province in China early this year after people developed pneumonia without a clear cause and for which existing vaccines or treatments were not effective.
Since then the death toll in China has jumped to at least 304, the Chinese government said, while some 14,380 more have been infected.