It was a good day for Uganda at the Pan African Guinness Night Football Extravaganza that was held in Lagos, Nigeria on Friday.
Uganda was well represented by Bebe Cool who scored a goal to help his team Bold United, a collection of African players and super stars including Nigeria's Davido and Uganda's Solomon Walter Muleyi who was also on the score sheet, triumph over Gold Harps with a narrow 3-2 victory.
Prior to the games, Manchester United legend Rio Ferdinand took on celebrities in a two-touch challenge that was won by Bebe Cool. Rio also featured in the 5-Aside game playing a free role.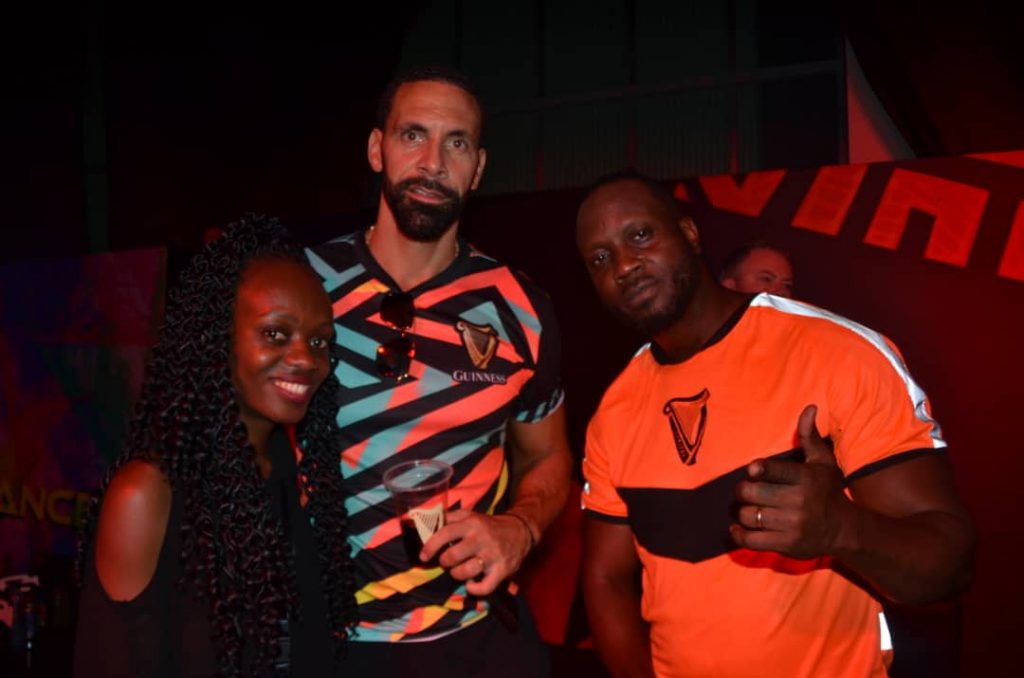 Gold Harps that was captained by Uganda's Andrew Asiimwe Elochu also had another Ugandan Ahmed Kassa playing alongside Sauti Sol.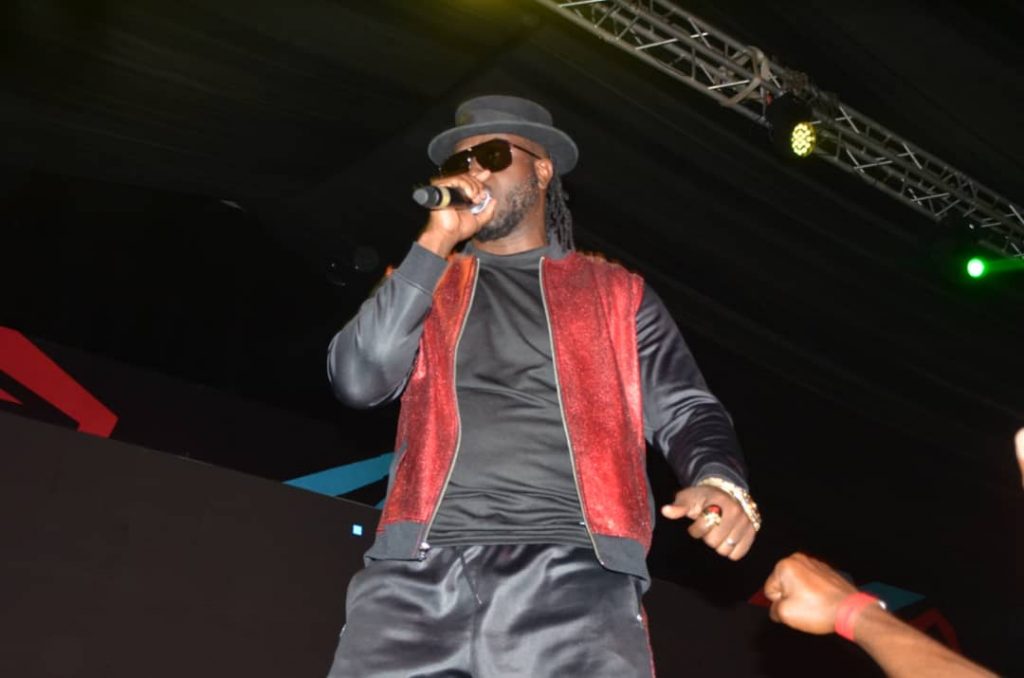 Sauti Sol made up for the loss with a scintillating performance that crowned the night with songs like Africa featuring Yemi Alade and Melanin that was recorded with Lagos homeboy Patoranking. But it was their Kuliko Chana that had the Kenyans in the audience singing their lungs out.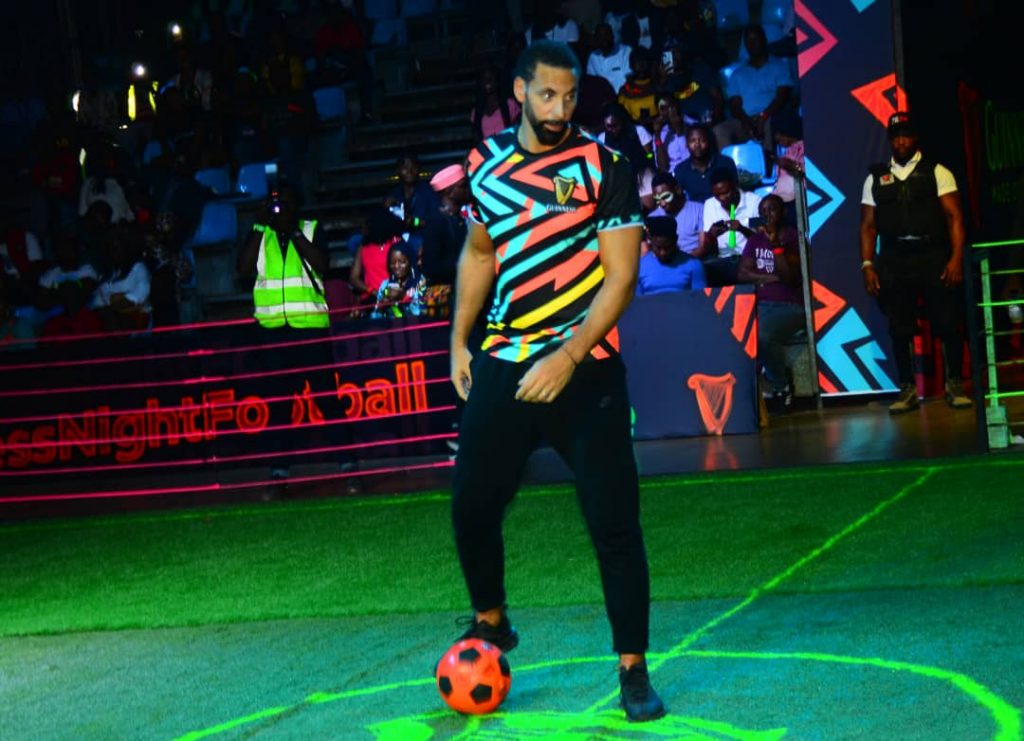 Homeboy Davido was in his comfort zone with an adoring legion of fans as he did songs like Fall and Risky.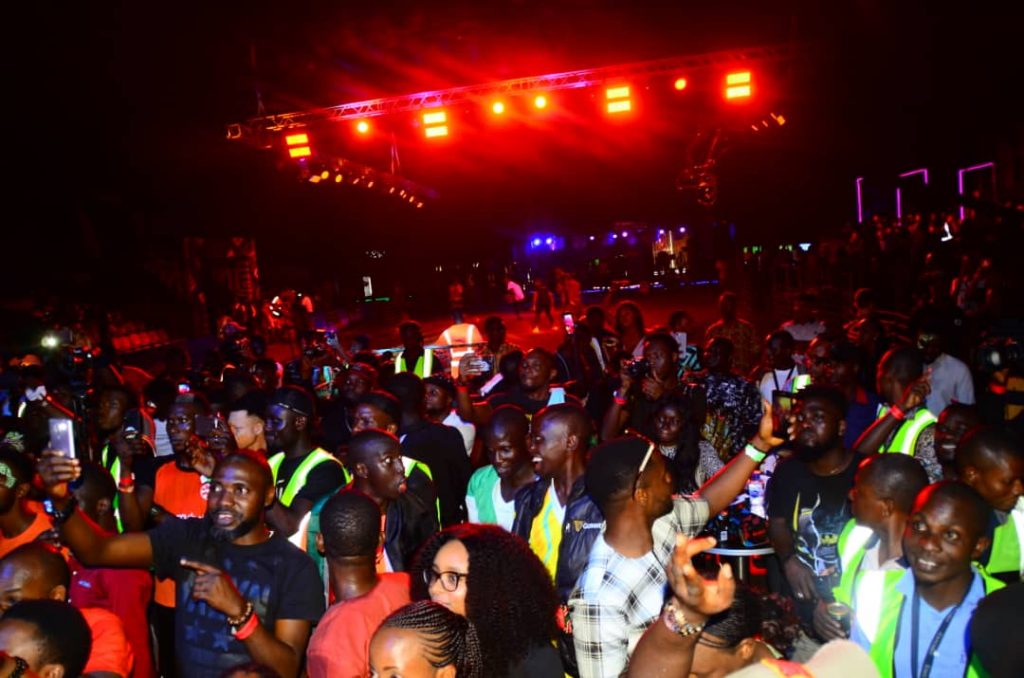 Cameroon's Salatiel showed that the West Africans are as good at music as they are at football when he took to the stage.
Bebe Cool did Uganda proud with a high energy performance, hitting the stage with Up and Whine accompanied by Nigerian dancers. He also did Wire Wire and closed his set with Love you every day that is popular across the continent.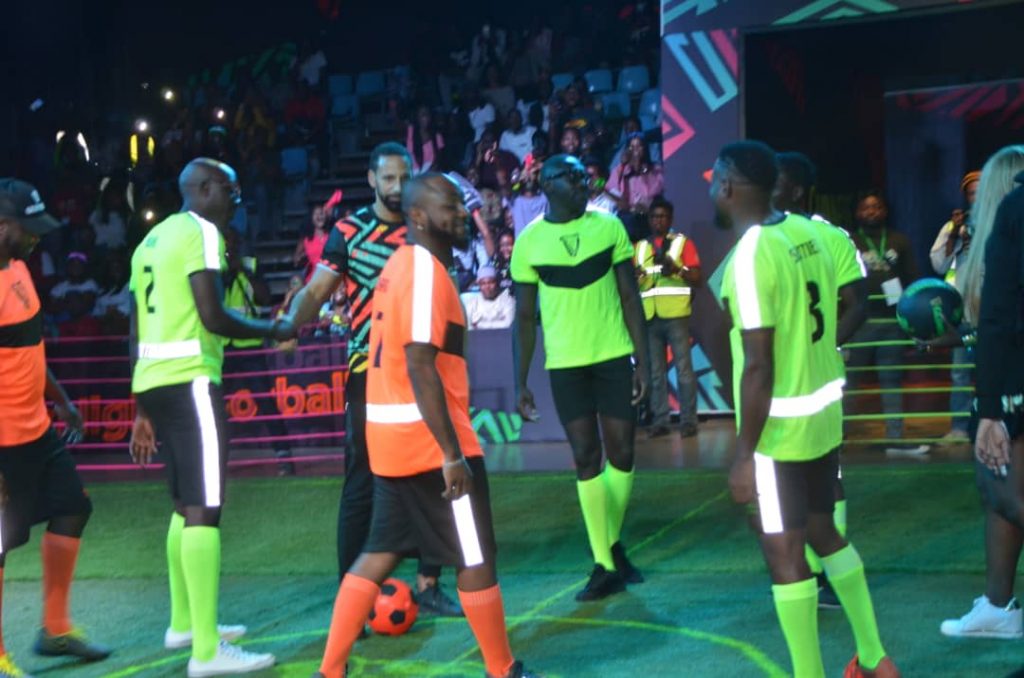 True to the concept of holding Guinness Night Football in unexpected locations, the Pan African edition was held in the terminal of the The Hanger, a business aircraft jet airport adjacent to the Legend Hotel.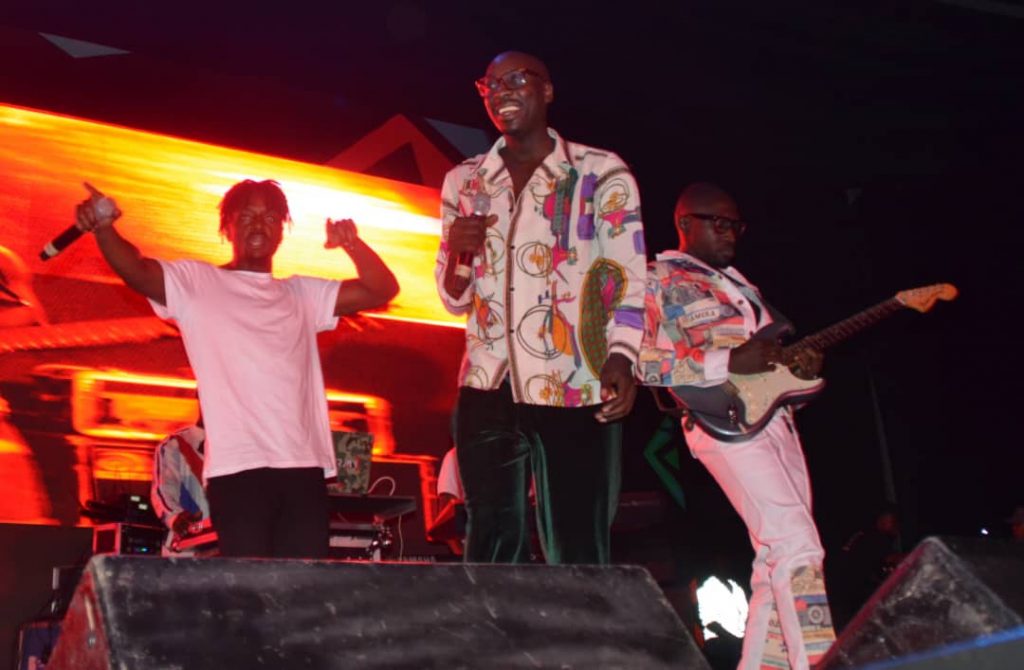 Away from the music and football, there was a silent cinema showing Nollywood classics because what is a Nigerian experience without a dose Nollywood? There were also other games like human snooker, PlayStation plus body painting and henna.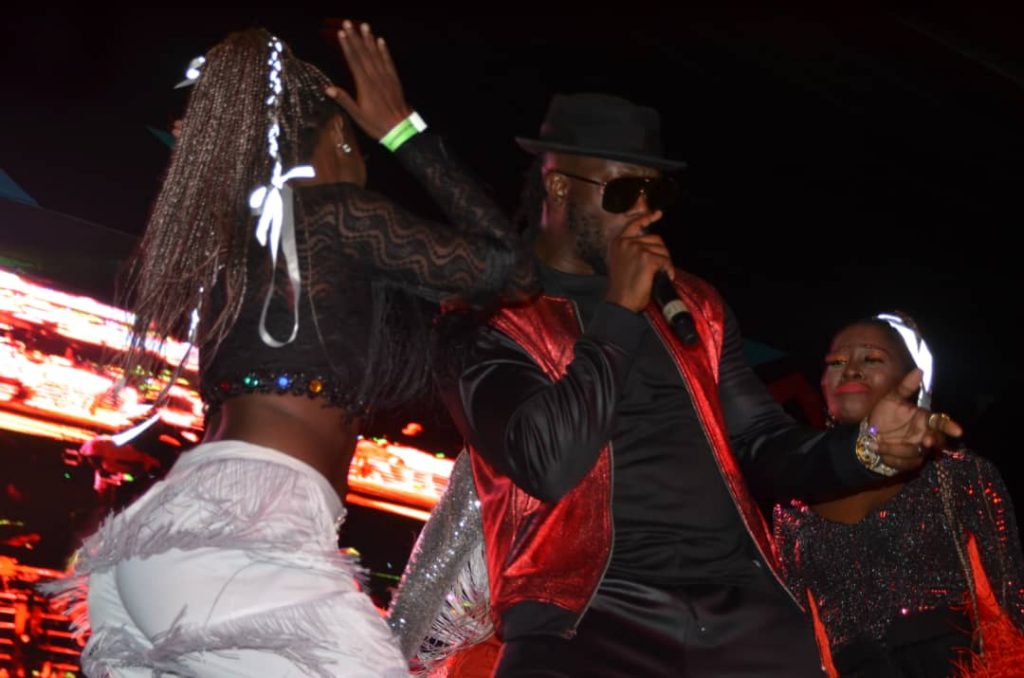 At the end of the night, the Ugandans in the audience left with satisfaction written in their faces as they had been well-represented.