The first six games of the 2019 Tusker Lite Women National Basketball League playoff final have been a joy to watch and the contest will go down to history as one of the highly contested finals in the local women basketball league.
The final between JKL Lady Dolphins and UCU Lady Canons has been so intense with both sides showing flashes of taking the championship. This is the reason the contest has gone to the wire as the best of seven series stand at 3-3. Last season, JKL Lady Dolphins shocked giants UCU Lady Canons with a 4-0 sweep.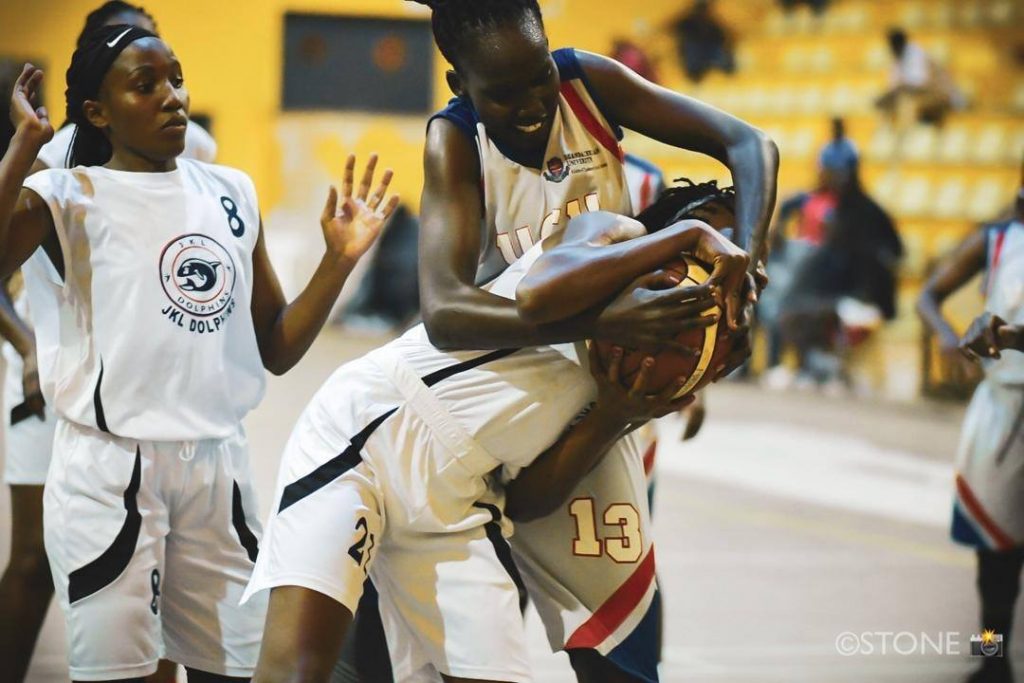 On Sunday, UCU thought they had secured the title as the Mukono-based side went into the fourth/final quarter with a 14 points lead. The JKL ladies team continued believing and in the last seconds of the game they hit five points hence winning the game 50-51.
Today, Wednesday, December 11, the championship game is going down at the Lugogo Indoor stadium. JKL Lady Dolphins are chasing their second title while the Mukono-based side chases history of matching record local league winners Lady Bucks who have eight titles to their name.
With the intensity and commitment each side has shown, it is hard to tell who will come out on top today since both sides have the power to claim the title.