Apart from corruption laws, the copyright law is the least enforced law in Uganda where people can just browse through the internet, download your work like music, films, movies, photos and use them for their own interests, most times without even giving credit to the original composer, author, producer or photographer.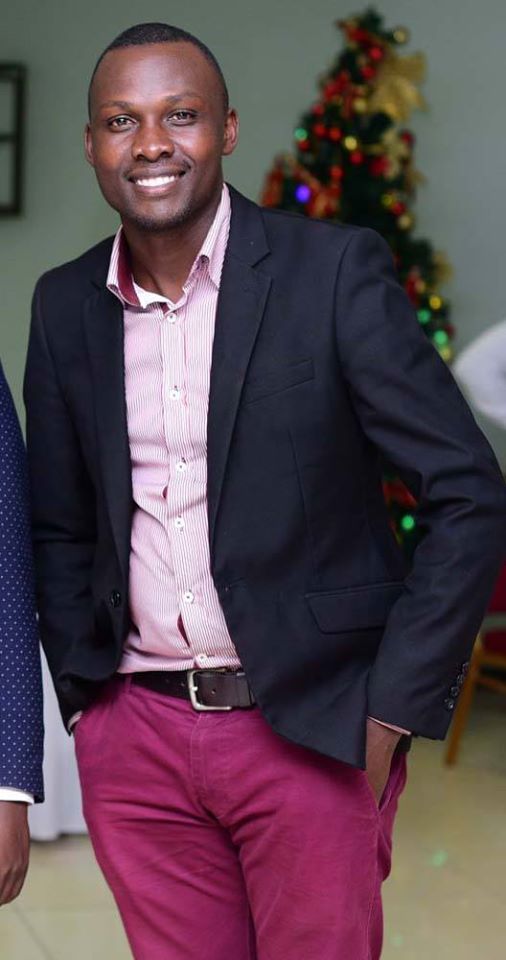 Such actions amount to infringement of a person's copyright and they are free to sue you and ask for compensation for damages or losses.
One such person that seeks compensation is Daily Monitor's photojournalist Alex Esagala who, through his lawyers Kaggwa and Kaggwa Advocates has served media giant New Vision Printing and Publishing Company Limited for publishing his work without his consent, a photo in one of their dailies Bukedde.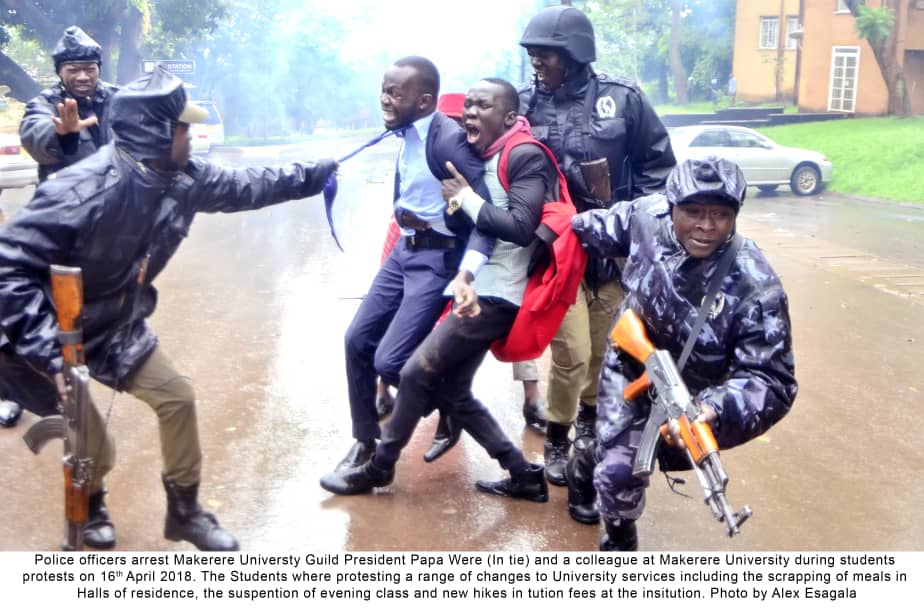 According to the notice seen by Matooke Republic, Esagala took the award-winning photo on April 16, 2018, and Bukedde used it in one of their stories published yesterday on Monday, November 25, 2019 without his consent, something he feels is an infringement on his copyright as per the Copyright and Neighbouring Rights Act, 2006.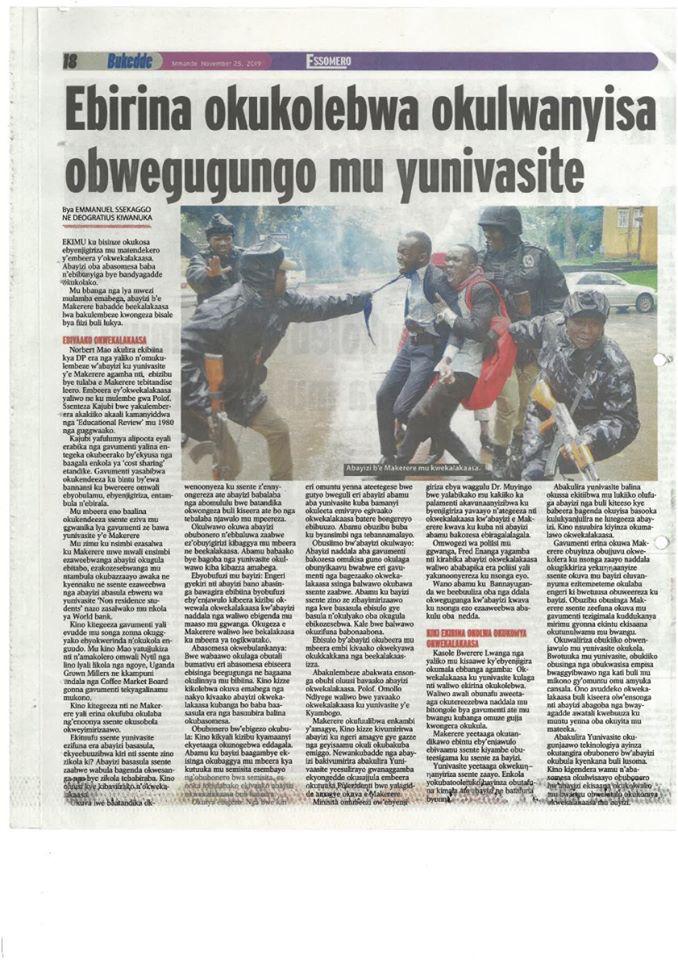 Esagala now seeks usage fees and damages of Shs400 million due to risks and skills involved while he was taking the photo.
"In the foregoing, we request for usage fees and damages of Shs400,000,000 (Uganda shillings four hundred million) due to the great risk our client takes while taking the said pictures and skill while executing the same," reads the notice in part.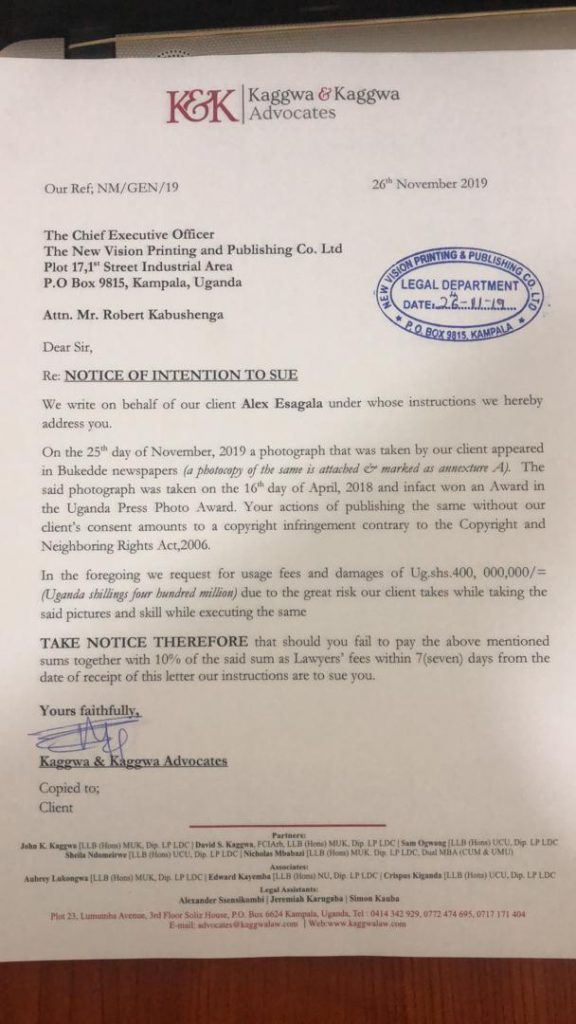 The notice from Kaggwa and Kaggwa Advocates also says that they are instructed to go ahead and sue New Vision if the company fails to pay the said amount with 10% lawyer fees in seven days.