Kampala night revellers were served a memorable Ciroc night as Winnie Nwagi graced the seventh edition of the Ciroc Pop Night.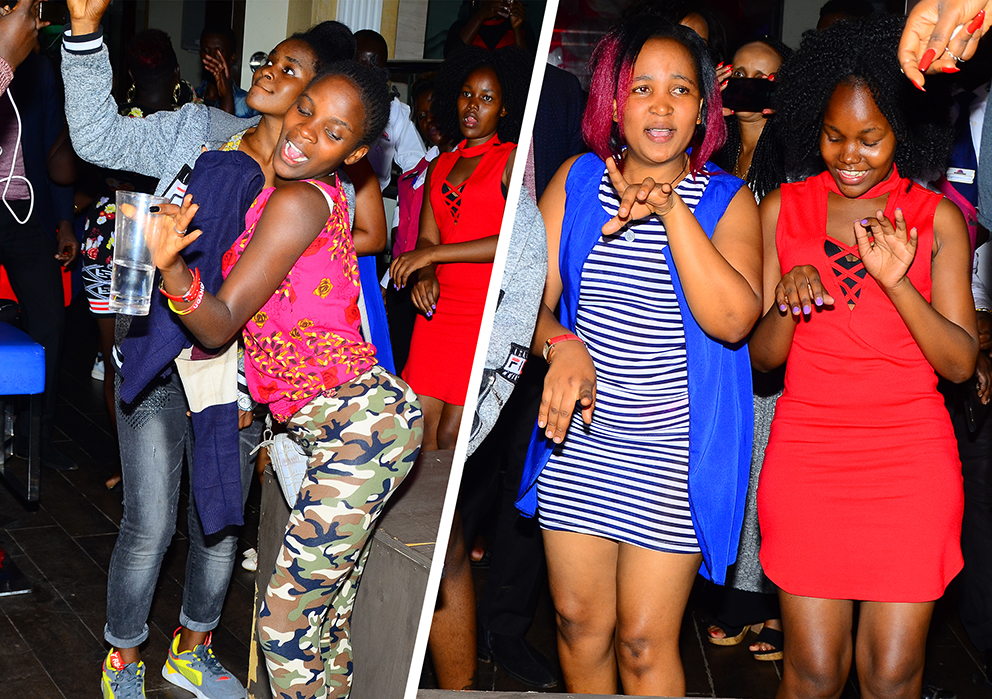 The Matala artise who was the bar girl of the night at the prestigious night spot served her fans signature Ciroc cocktails dubbed Yitayo, Amaaso, Matala alongside her electrifying dance moves coupled with her hit songs that got the house on their toes.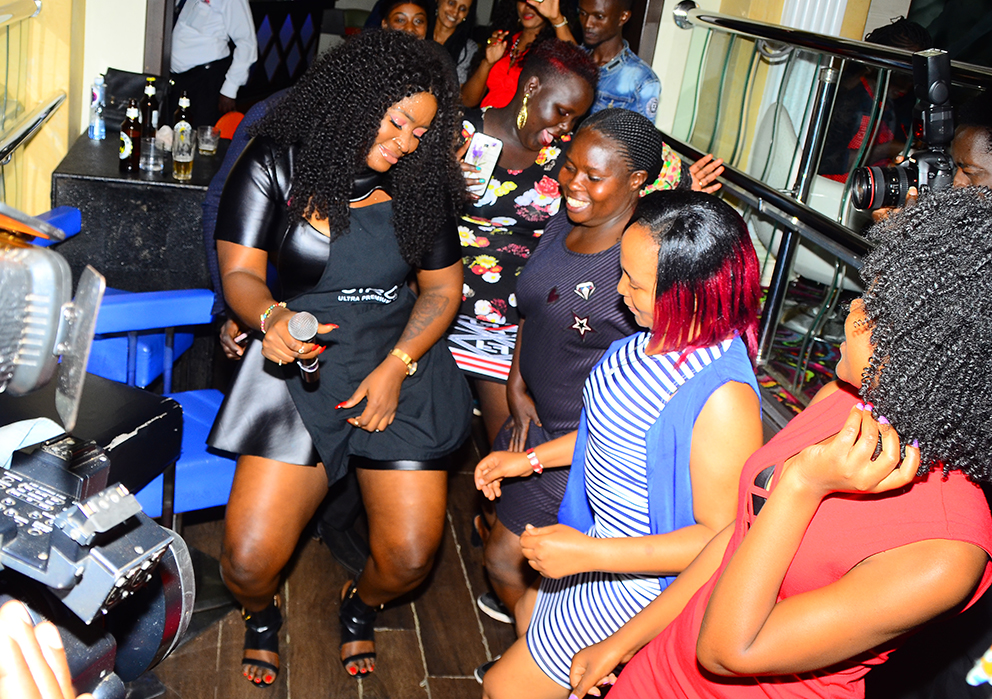 Nwagi known for bringing the party to life didn't disappoint, she grooved and interacted with her fans who she thanked for braving the rain to come and pop Ciroc with her.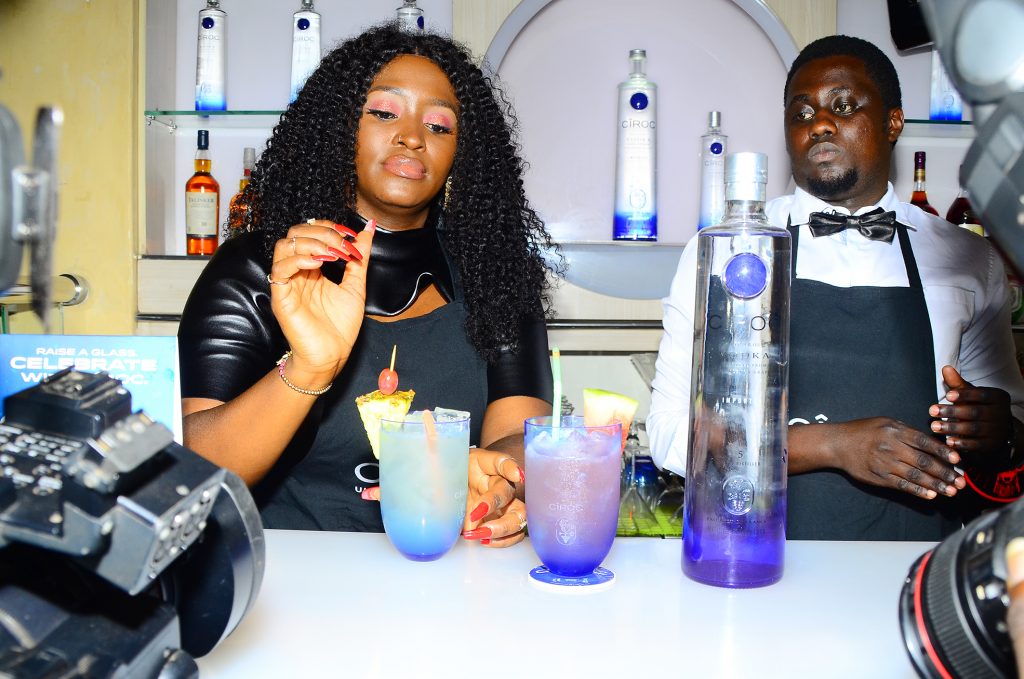 "Tonight is all about Ciroc, let's celebrate life as we pop Ciroc bottles and above all let's enjoy good music. I have a new single and I can't wait to surprise you all," said Nwagi.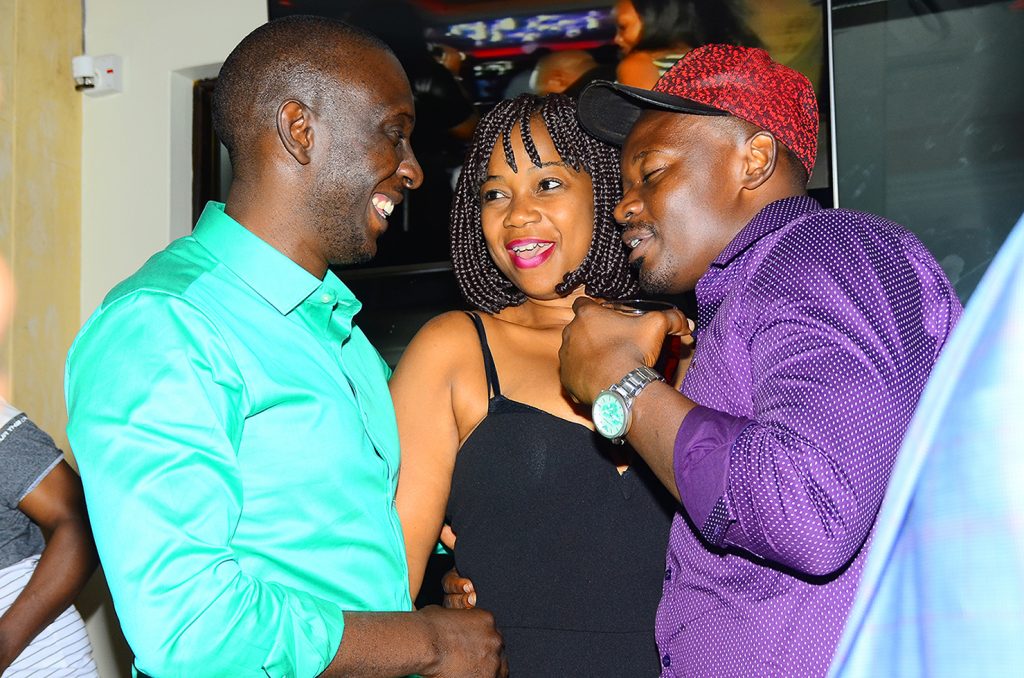 Spin-doctors Selector Jay, DJ Bryan, DJ Dash and Baby Luv were in the house to keep revellers on their toes till morning.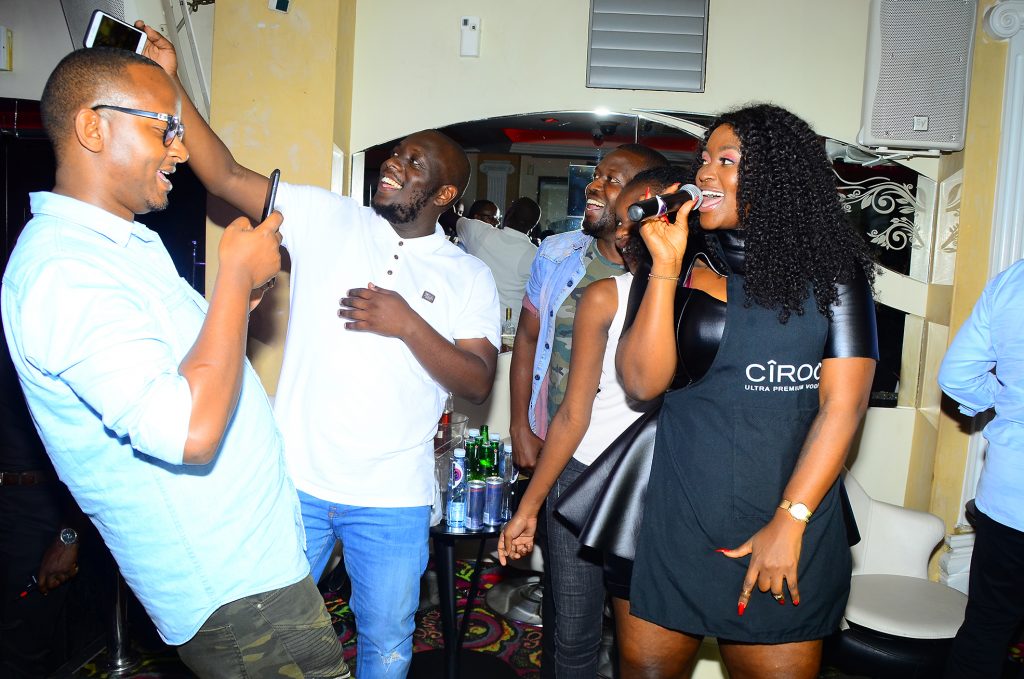 The Ciroc Pop Night was first launched in May this year and happens every second Friday of the month, a musician is selected to showcase their mixologist skills and perform both bartender duties and their music.
The fun theme night has grown into a popular night that attracts multitudes of revellers to Guvnor.