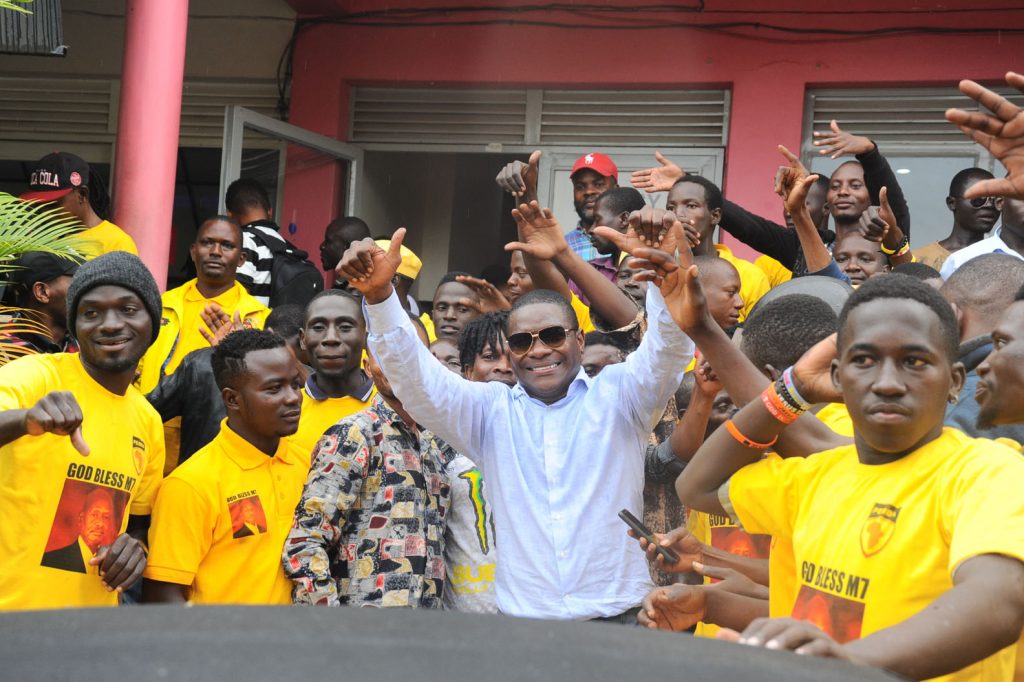 When was the last time you attended a party with free drinks and eats with the chief financer not even worried of what the bill is! Well, Jack Pemba did it on Wednesday during his welcome back party at Cheza Boss Mutoto bar and Lounge in Munyonyo.
The socialite who has been away for a year returned at 1.45pm and headed straight to the bar where he ordered for an open bar but unlike other parties where only drinks are served, this time round there was a lot of nyama choma for the escort and people ate until they couldn't anymore leaving the rest on the charcoal stoves. With all these expenses, there was one question on everyone's lips. How much did the Pemba sports proprietor spend altogether?
He didn't take a lot of time to reveal that he spent shs12million on this party that was organized by his good friend Boss Mutoto."The party cost shs12million and I had to make sure that everyone eats and drinks until they couldn't ask for more," said Pemba. He also added that those saying he no longer has money, are going to be surprised by his next moves.