Kampala life eaters were on Saturday night graced with an electrifying performance as 'Konde Boy' Harmonize performed at his Uno listeners' party that was held at Industrial Area-based night spot Guvnor.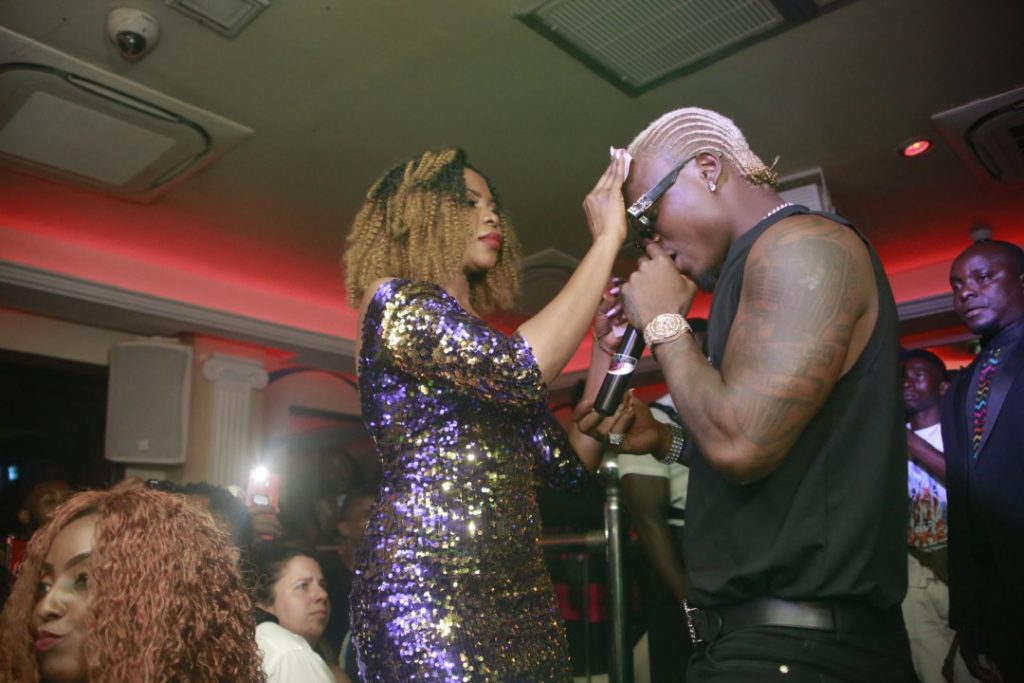 The Bongo flava artiste who performed the crowd's favourite hits like 'Inabana' left the fans yearning for more, prompting the self-proclaimed love nigga president Eddy Kenzo to ask him to perform four more songs.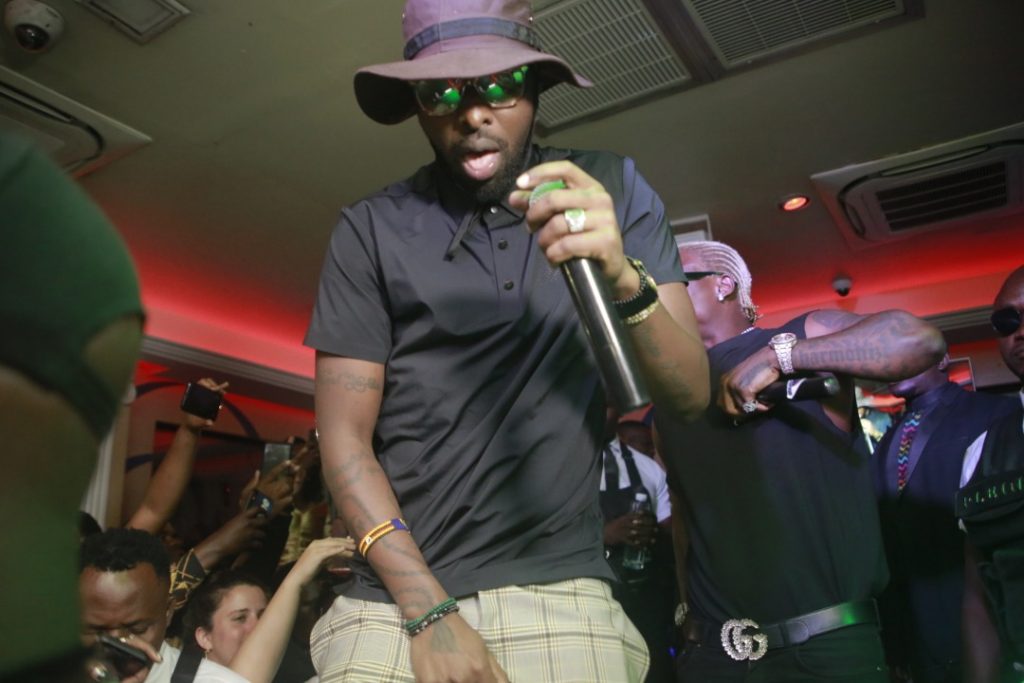 "My brother Eddy Kenzo is the King of East Africa, he has done great things," said Harmonize.
The two music giants Eddy Kenzo and Harmonize also pulled off an exciting performance of their popular 'Inabana' and 'Pull up' songs as Ciroc bottles were popped in the house.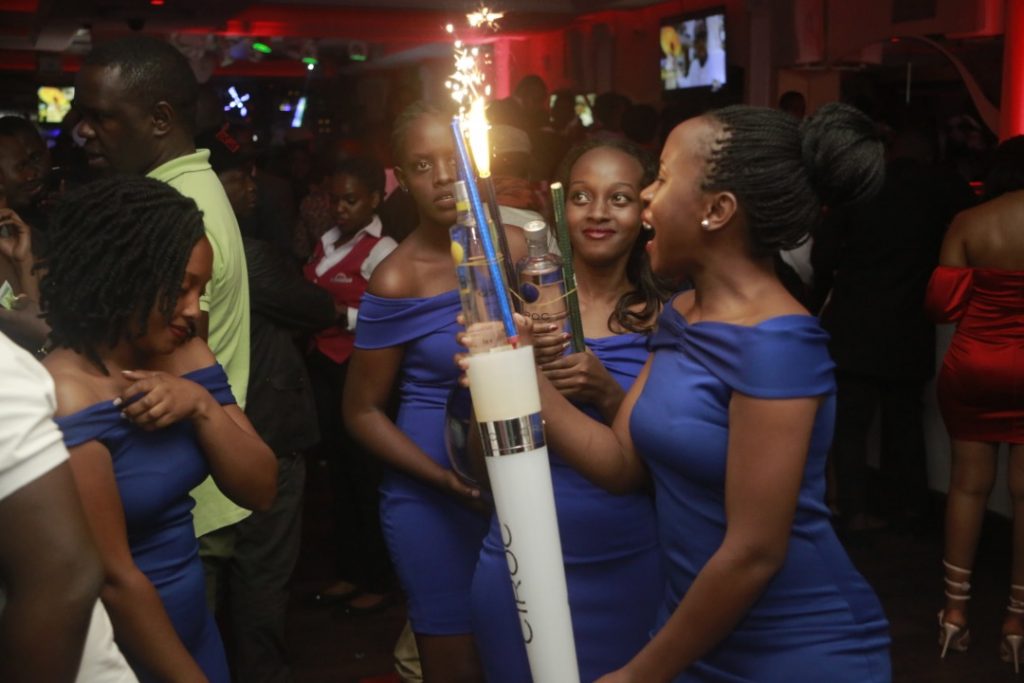 "Uganda loves you. Show them what you are capable of. Sing for them more songs," Kenzo said when Harmonize handed him the microphone.
An excited reveller who couldn't seem to have enough of Harmonize kept splashing money on the bona fide star as she danced with him.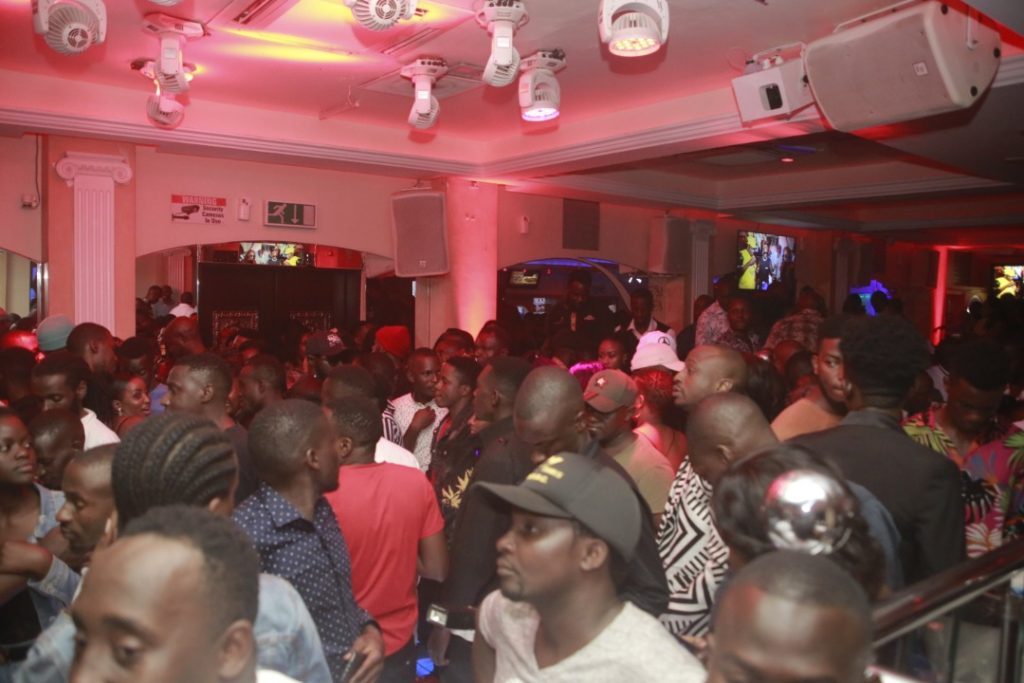 "At Ciroc, we believe in celebrating life,celebrating success and the Saturday Night Fever with a star like Harmonize is a true definition of a celebration," Said Annette Nakiyaga, Head of Luxury Portfolio, UBL.