Deputy Inspector General of Police, Major General Muzeyi Sabiiti has met President Yoweri Museveni's two days ultimatum  as he has today Friday afternoon unveiled a new plan that will help police and other sister security agencies fight criminal gangs.
While addressing journalists at the Police headquarters in Naguru, Sabiiti said they are introducing a system of registering and marking residence streets so that officers in charge can easily and quickly locate them in case of any attack.
He said residents must be actively involved in the process and urged them to play a part in the lighting of their streets of residence and homes.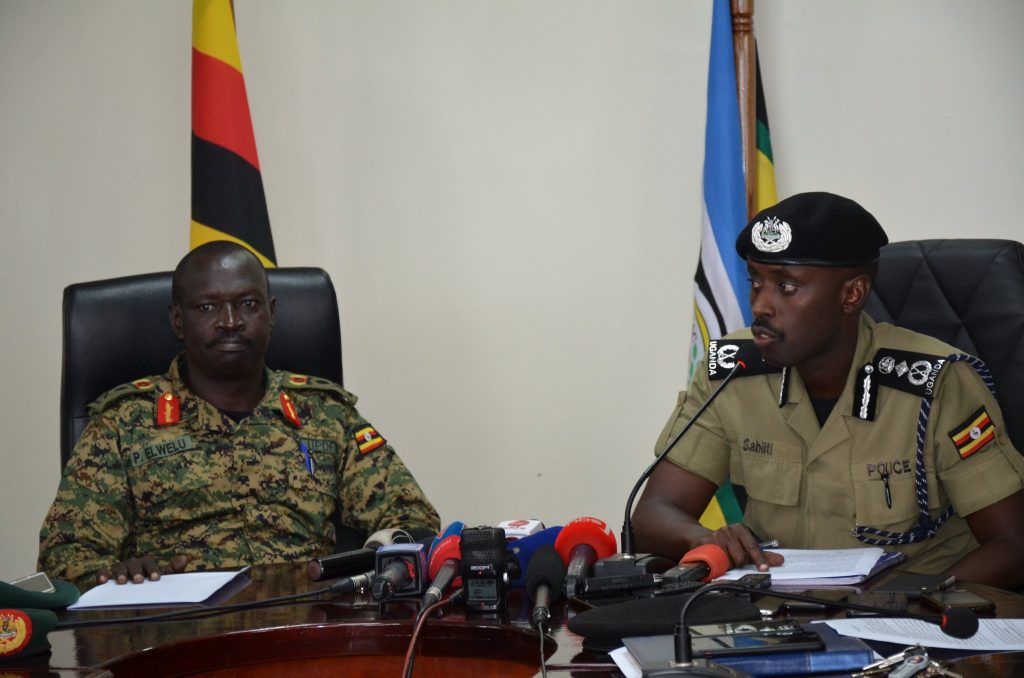 Since crime has been so rampant in the Kampala Metropolitan areas, Sabiiti said it is going to be divided into policing zones or security constituencies for each Police station and post with attendant published call lines.
The Deputy IGP also said that they are going to tighten their routine close watch of hardcore criminals who have already served their sentences. He said this will ensure they don't commit any more crimes.
In case of an incident of crime, Sabiiti called upon officers in charge to carry out extensive investigations because it guarantees effective prosecution of criminals in courts of law.
"To this, we will require a more robust and dedicated prosecution and judicial setup to handle the violent variant crimes. Government will discuss the modalities with the judiciary and the office of the DPP," he said.
The public is encouraged to share all relevant information on all matters of security including distress calls. We shall put suggestion boxes at the stations and LC offices. Messages will only be accessed by a select team and all the messages will be treated with confidentiality. The public can also deliver text messages or whatsapp messages on 0707114114.
Two days ago, President Museveni directed Sabiiti to come up with a reliable plan that would completely wipe out rampant criminal gangs that are terrorising Kampala and its suburbs.