Happy Independence celebrations, countrymen and women. Our beloved Pearl of Africa is 57 years old today and celebrations have already set off in different parts of the country and those in the Diaspora.
Not to sound like President Museveni but this is worth noting; When the incumbent came into power in 1986, he introduced universal primary education to address the rate of illiteracy in the country, and it has been quite a success.
Since Museveni is an advocate for education, Matooke Republic has dug deep into the history books of this great nation and unearthed details of how many blackboards, and whiteboards thereof, did his predecessors see.
Page 1: Sir Edward Frederick Muteesa II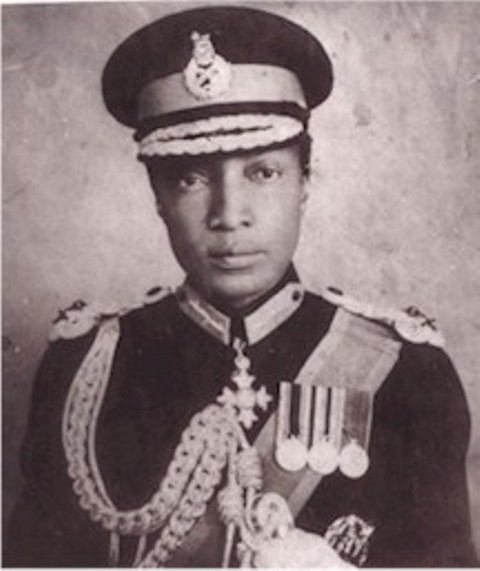 Sir Edward Muteesa or King Freddie as he was referred to by western media was the first president of Uganda after independence from October 9, 1963 – March 2, 1966. Muteesa was a learned man as he attended the prestigious King's College Budo for his secondary education.
He then went to England to complete his education at Magdalene College, Cambridge University, where he joined the University Officer Training Corps.
Page 2: Apollo Milton Obote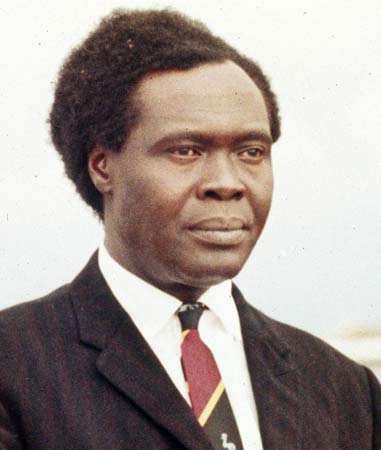 Dr Milton Obote, as he liked to be referred to was not a read medical doctor or anything like that, although he was a learned man too. Obote began his education in 1940 at the Protestant Missionary School in Lira, and later attended Gulu Junior Secondary School, Busoga College and eventually university at Makerere University.
At Makerere, Obote intended to study law but it was not taught at the time, so he decided to do a general arts course with special interest in English and geography. He was later expelled for participating in a students' strike. See? Strikes at Makerere have not started today.
In 1963, Obote was presented with an honorary Doctor of Law from Long Island University in the U.S and another the following year from University of Delhi, India. That is when he started referring to himself as Dr Apollo Milton Obote.
Obote was president from April 15, 1966 – January 25, 1971 and came back for another rap from December 17, 1980 – July 27, 1985.
Page 3: Idi Amin Dada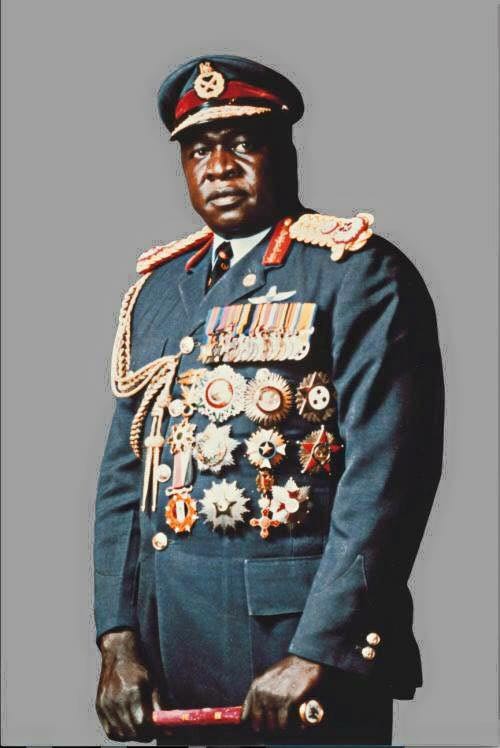 Amin ran into trouble for a lot of things. He ran into trouble with the Israelites, the Asians, the opposition politicians, the western countries, and English. We will focus on his English today.
Although his poor English language skills have been a bit exaggerated, Amin truly did not have enough education. He joined an Islamic school in Bombo in 1941 and left with only a fourth grade (P4) English language education to become a cook in the Kings' African Rifles from where he upgraded his military skills.
Amin was president from January 25, 1971 – April 11, 1979
Page 4: Yusuf Lule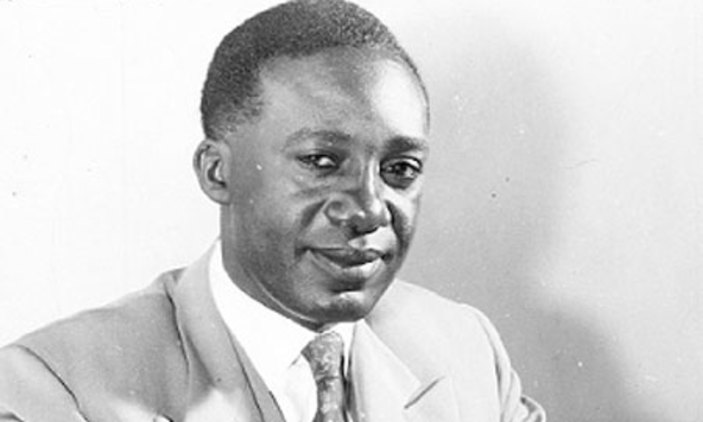 Yusuf Lule was the opposite of his predecessor Amin, at least with education. Lule looked at so many black and whiteboards that he is even referred to as a Professor, there are no official documents to confirm his Professor title.
What is known though is that Lule went to King's College Budo from 1929 to 1934, Makerere University College (1934–36) as it was called then, and went to Fort Hare University at Alice in South Africa.
Lule was the provisional president of Uganda between April 13 and June 20, 1979
Page 5: Godfrey Binaisa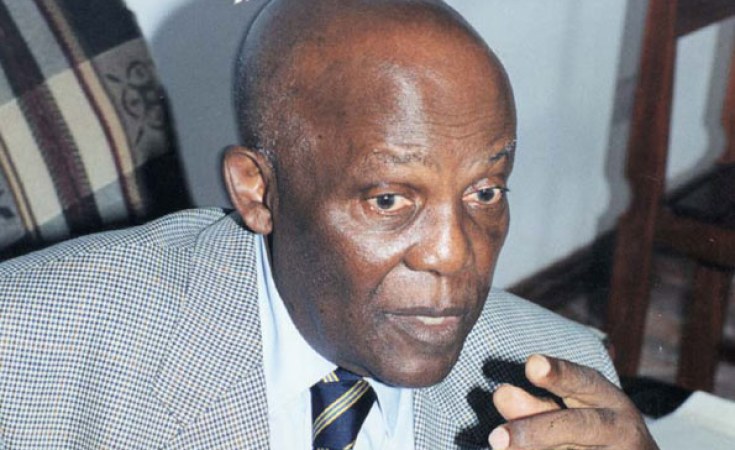 Also commonly referred to as the Queen's Counsel, Binaisa was one hell of a lawyer. He was the first Attorney General of Uganda, and he is largely credited for writing the 1966 constitution in one night. Don't ask me how long I took to prepare this piece.
Just like most past presidents (with the exception of Amin of course), Binaisa was educated at King's College Budo and Makerere College. He then earned a LLB in law from King's College London in 1955 and was called to the Bar at Lincoln's Inn in 1956. He was appointed a Queen's Counsel (QC) and had a private law practice in Kampala. Binaisa was president of Uganda from June 20, 1979 to May 12, 1980.
Page 6: Paulo Muwanga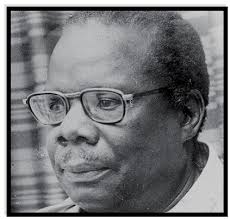 In Uganda's history books, the pages that should have Muwanga's education details are empty so we got nothing there. Muwanga was in the top office between May 12, 1980 – May 22 1980, but also occasionally served as Member of Parliament, Minister of Defense, Prime Minister and Chairman Electoral Commission.
Page 7: Bazilio Olara-Okello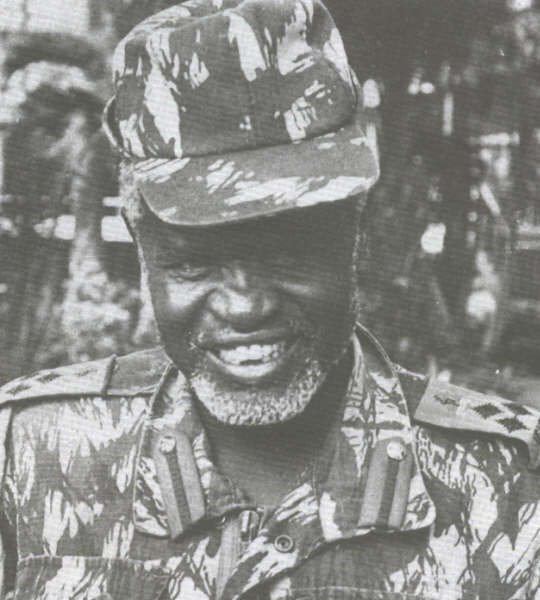 Blank pages again. There's nothing recorded about his education. As head of Military Council that was formed after ousting Obote II, Olara-Okello was defacto president of Uganda.
Page 8: Tito Okello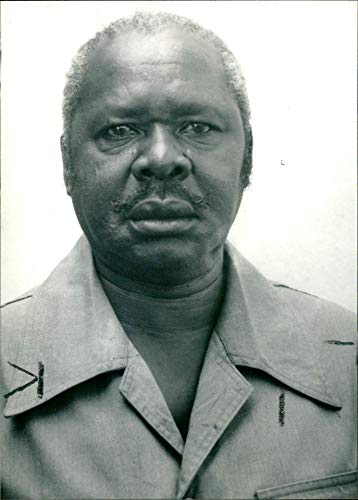 Again, no education background is recorded for Tito Okello, but he was He was the President of Uganda from July 29, 1985 until January 26, 1986.
Page 9: Yoweri Museveni, H.E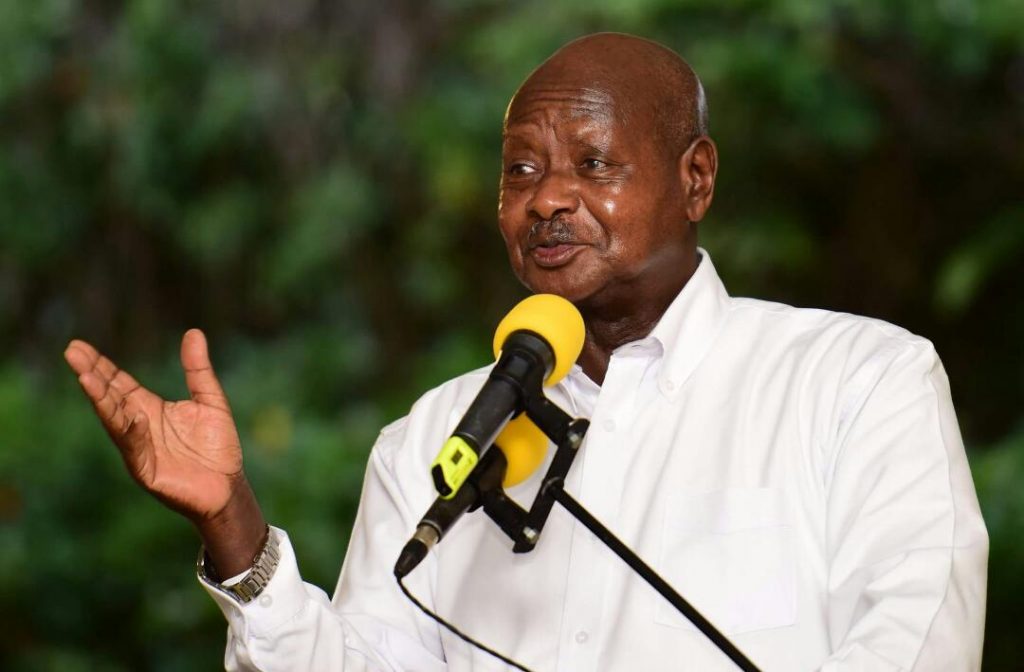 The man that introduced Universal Primary Education (UPE) among other assisted education programs cannot be illiterate. President Museveni attended Kyamate Elementary School, Mbarara High School, and Ntare School for his A' Levels. He went to the University of Dar-es-Salaam in Tanzania in 1967 to study economics and political science.
 Museveni has received more than six honorary degrees from Universities across the world. Museveni is the current President of Uganda and has been so since January 26, 1986.