When popular ride-hailing service Uber launched their service in Uganda, Ugandans welcomed it with excitement as it seemed like a solution to the hectic disorganized transport sector in Uganda. Drivers quickly signed up for the service with hopes of a decent remuneration package.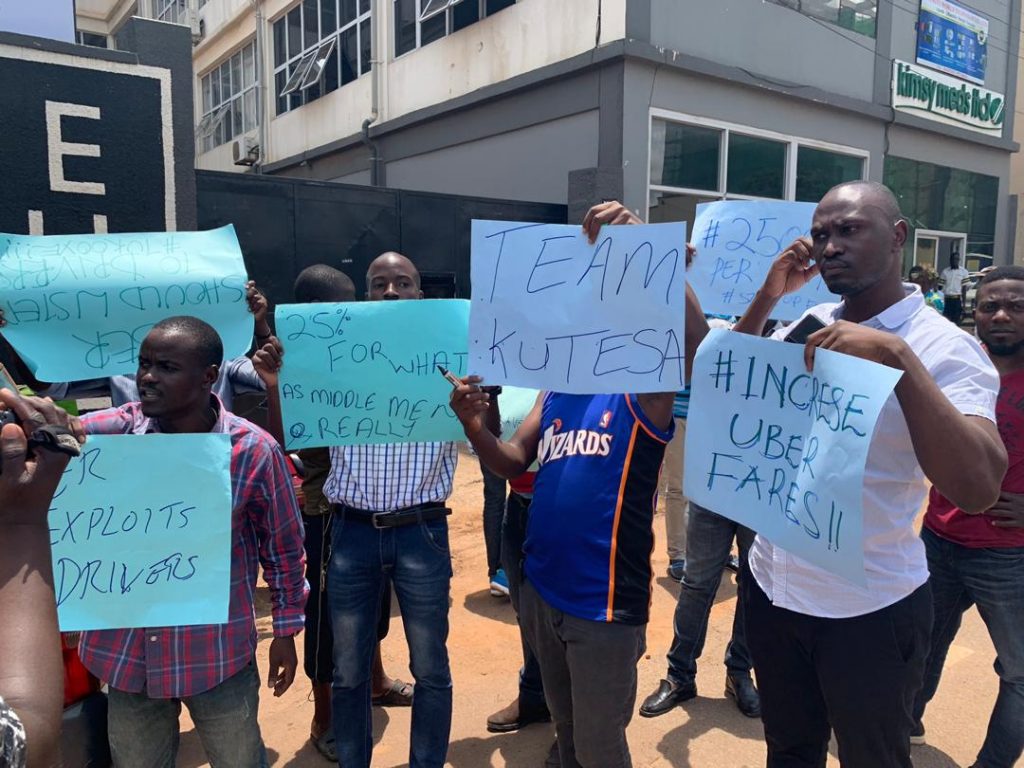 Those drivers who joined when it had just opened up say that they ripped big and those that are joining recently have stories that paint a truly different picture.
Hours ago, Uber drivers held a peaceful demonstration at Uber offices in Industrial Area to show their dissatisfaction with the charges their bosses deduct from them after every ride completed.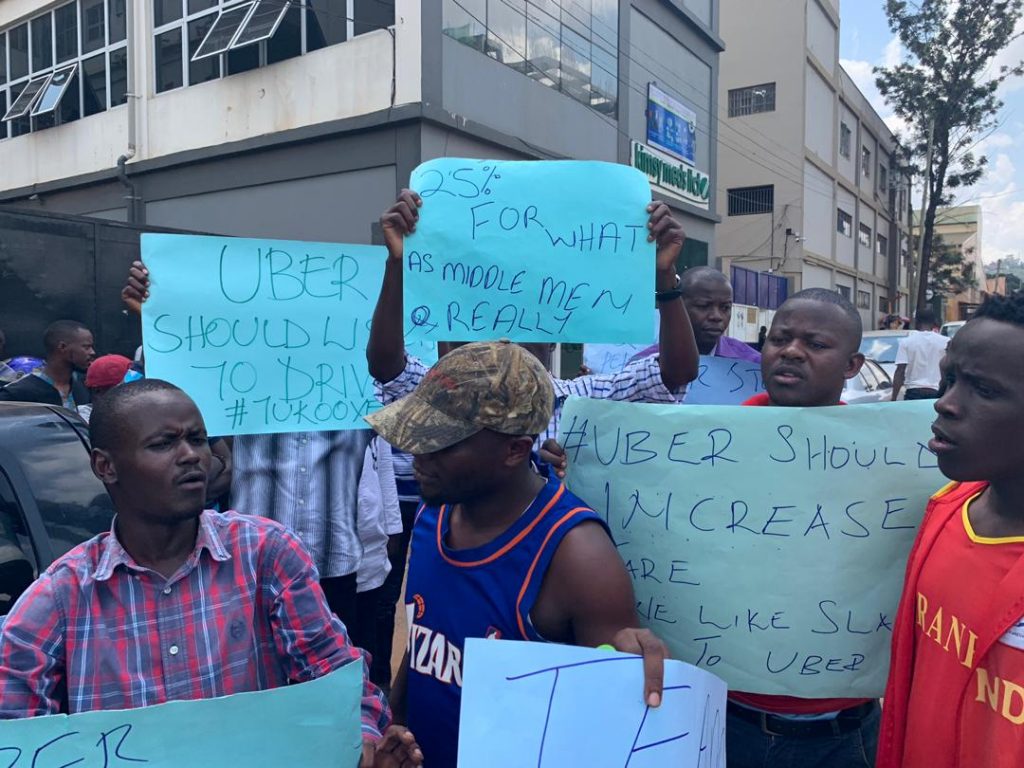 According to these drivers, Uber charges them Shs2500 for every Shs10000 earned after every ride, something they say is too high, given the fact that they pay for their own data to run the Uber app, airtime to call the customers and fuel to drive them.
"I use my own airtime, my own car, my own data and after that Uber asks for a 25% share on the ride. That is so unfair. Uber should take only 10%," one protester said.
The drivers were holding placards that bore words like, "Uber exploits drivers", "Increase Uber fares" while others said they are tired of being treated as slaves.
The drivers now say that clients who want to use Uber should be open for 'outside the app' negotiations to reach a fair fare otherwise they should find other means like boda bodas.