Media personality Pastor Edwin Musiime, the CEO of Crest Group tied the knot to NTV property Show co-host Christabel Nansubuga.
This is Musiime's second wedding, he was previously married to Isabella Masozera however the estranged couple divorced.  
Musiime set the trend when he chose celebrated fashion designer Anita Beryl as his bestman and we admit she rocked the bestman role.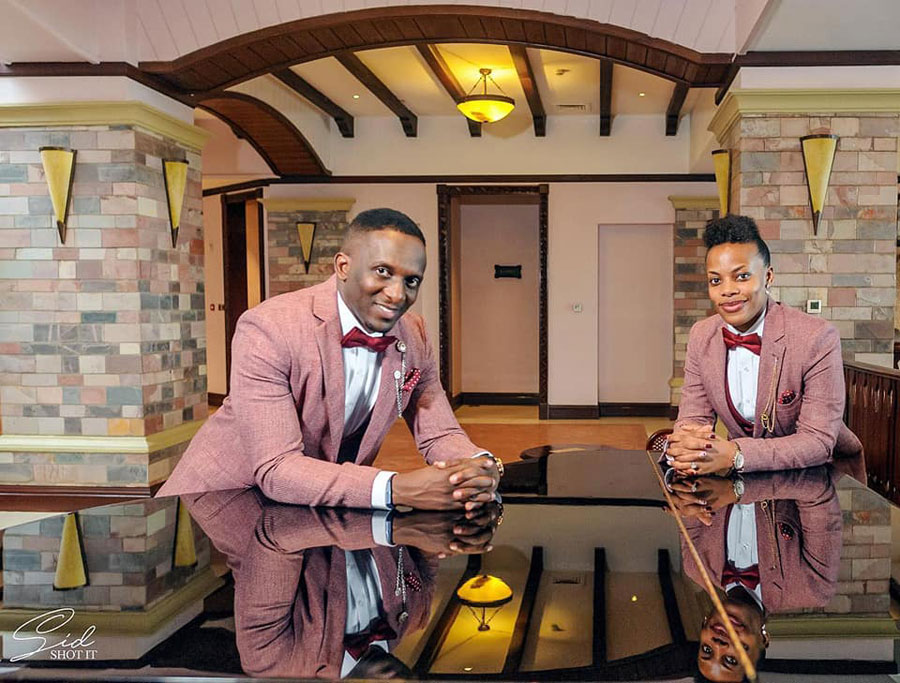 The couple was wedded by UK based Evangelist Bruce and Sharon Oliver and later hosted their guest to a sumptuous reception held at Serena Hotel Kigo. Early this month, Nansubuga introduced Musiime to her parents in a glamorous introduction ceremony that was held in Mutungo.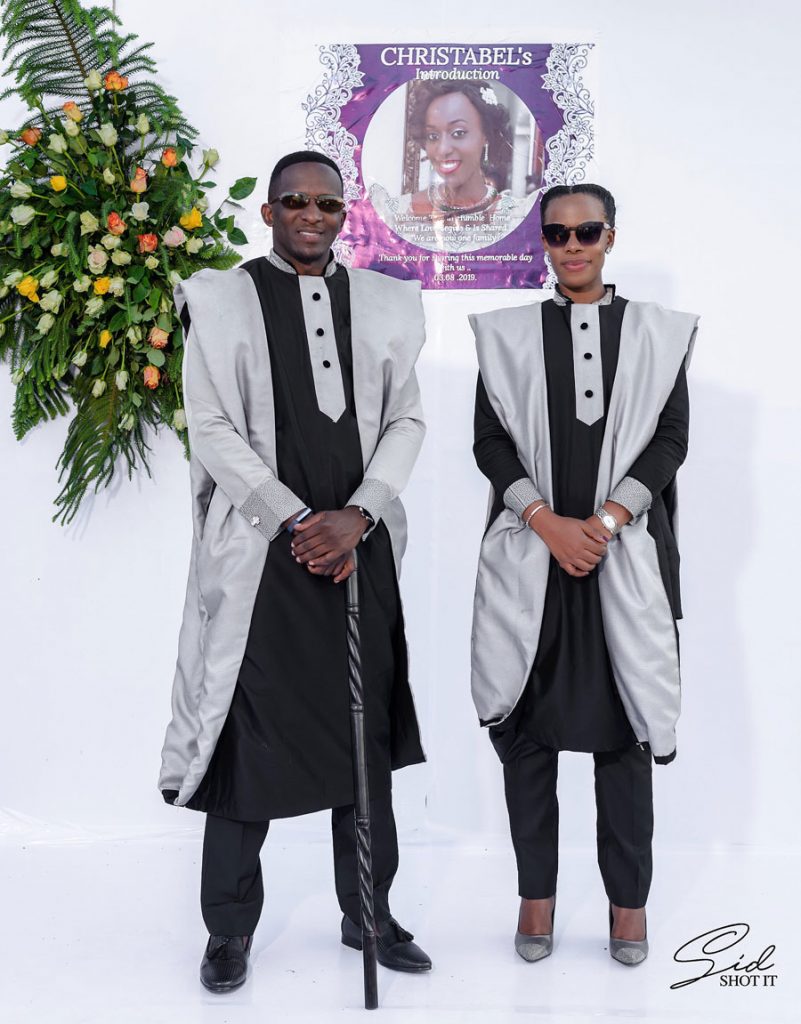 During the introduction, Beryl escorted Musiime both clad in matching outfits that were tailored by Beryl herself. The couple also had a pre-wedding boat cruise shoot that was held at Hotel Serena,Kigo a day before the wedding.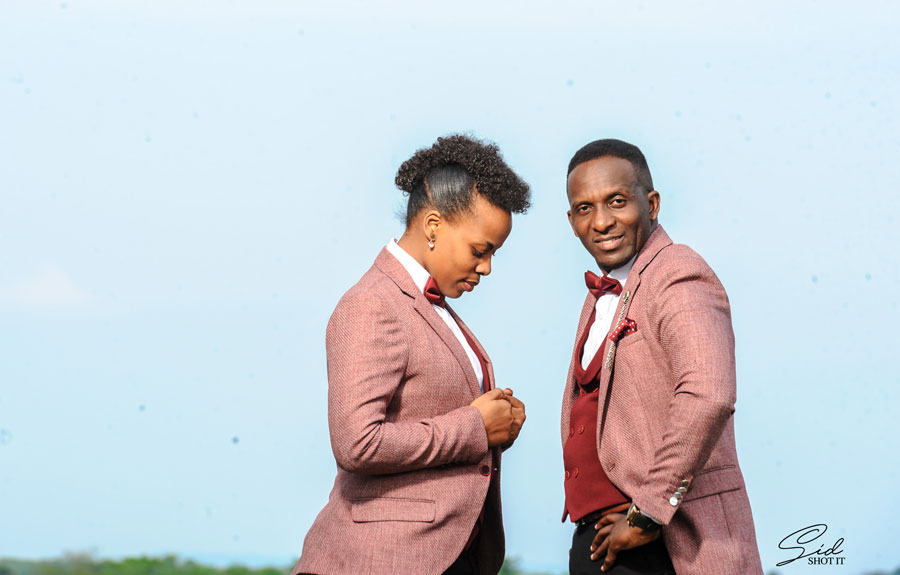 Beryl and Musiime dressed in matching tuxedo outfits while Nansubuga stunned in a white jumpsuit tailored by Anita Beryl.
And for the wedding, Nansubuga now Mrs.Musiime was clad in a white body hugging floral lace gown while the bestman and groom clad looked graceful in black tuxedos. The bride opted for a short peach dress for her changing dress.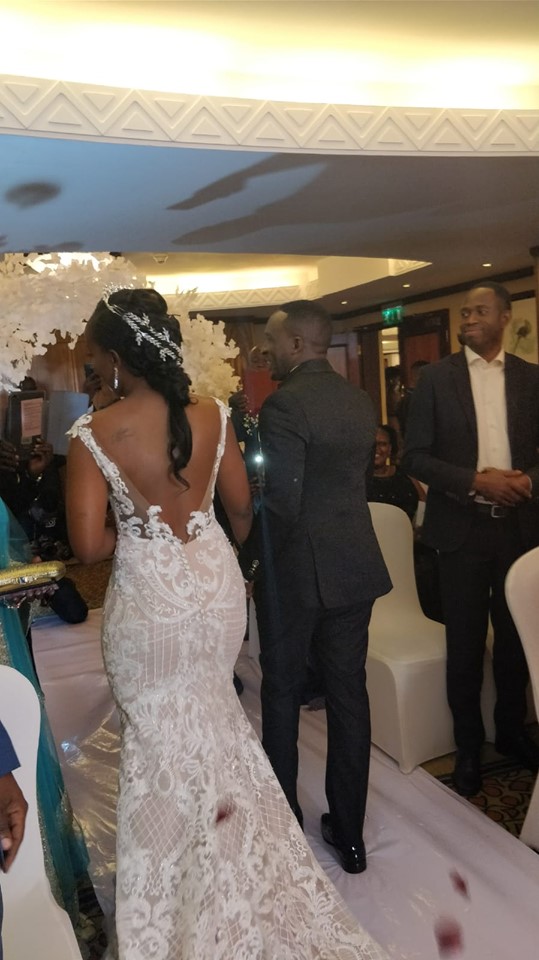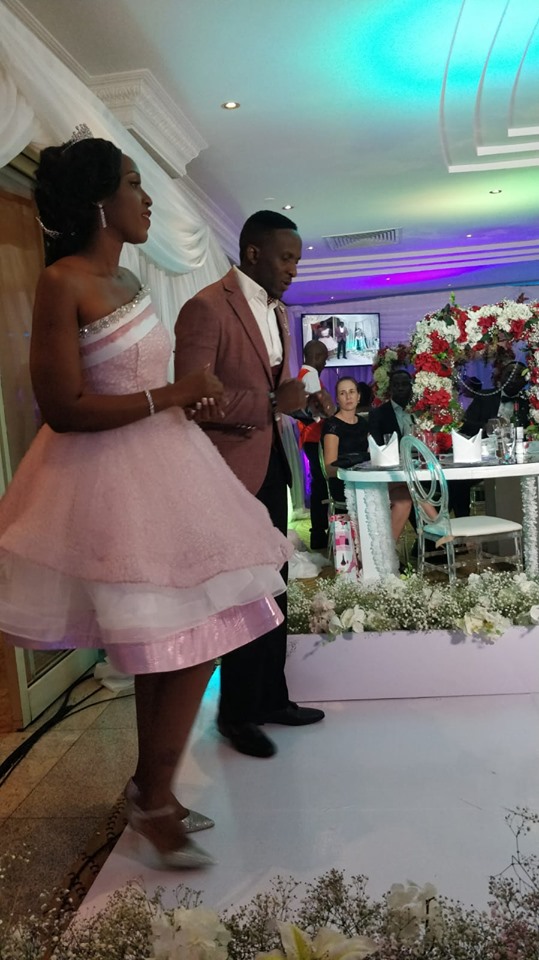 The bride's outfits were tailored by Anita Beryl. The couple is set to travel to Paris, France for their honeymoon.