Sheebaholics in Kigali, Rwanda will have to wait a bit longer for the diva to perform after her much-anticipated concert that had been slated for Saturday, July 27, 2019, was cancelled by what this newspaper can confirm are authorities in the Kigali government.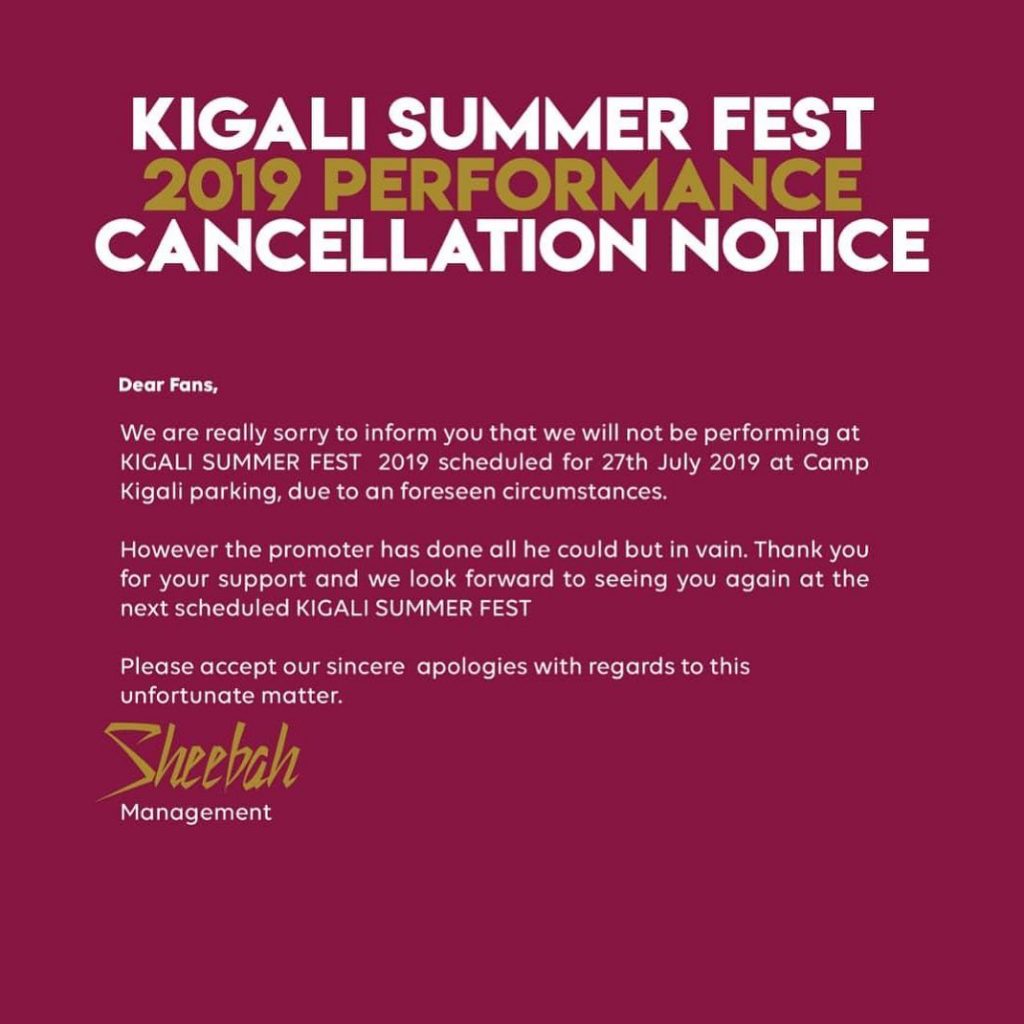 The concert dubbed the Kigali Summer Fest was cancelled on the early morning of the D-Day and the Team No Sleep (TNS) Management say that preprations were complete for the event to happen as planned.
"The promoter did all he could but in vain," statement posted on Sheebah's social media platforms reads in part.
The Mummy Yo singer said that she was sadded by the news but could not things about it because the situation was above her control.
" This Makes Me So Sad But Well… Some Situations Are Beyond Us. Am So Sorry," she said.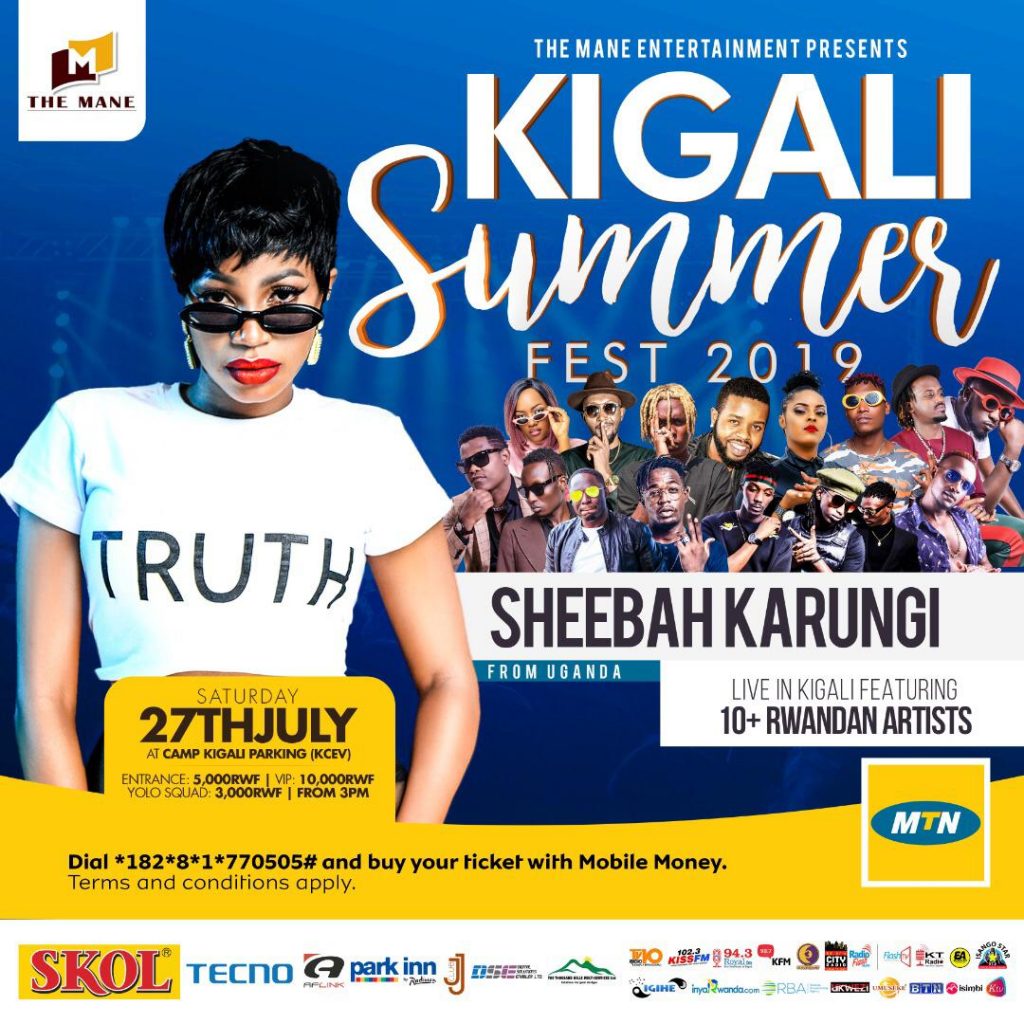 The Rwanda-Uganda conflict started in March 2019 and tensions between the two countries have continued to grow. There was a glimmer of when President Paul Kagame and his Uganda counterpart agreed to talk over the issue while they met in Luanda, Angole on July 13 but little progress seems to have been made.
From the onset, the conflict had been limited to business movements but it has now extended to entertainment as an industry. Several Ugandan musicians have staged numerous performances in Kigali and other Rwandese cities. It is not clear what the cancellation of Sheebah's concert signifies for Ugandan art and entertainment at large.