Have you ever wished you had the power to make your own price while going somewhere? Your wishes have come true. A new taxi service called inDriver has been launched in Kampala today, and it addresses exactly that.
With inDriver, you can independently set the price for your trip, while drivers can choose the most profitable and convenient orders.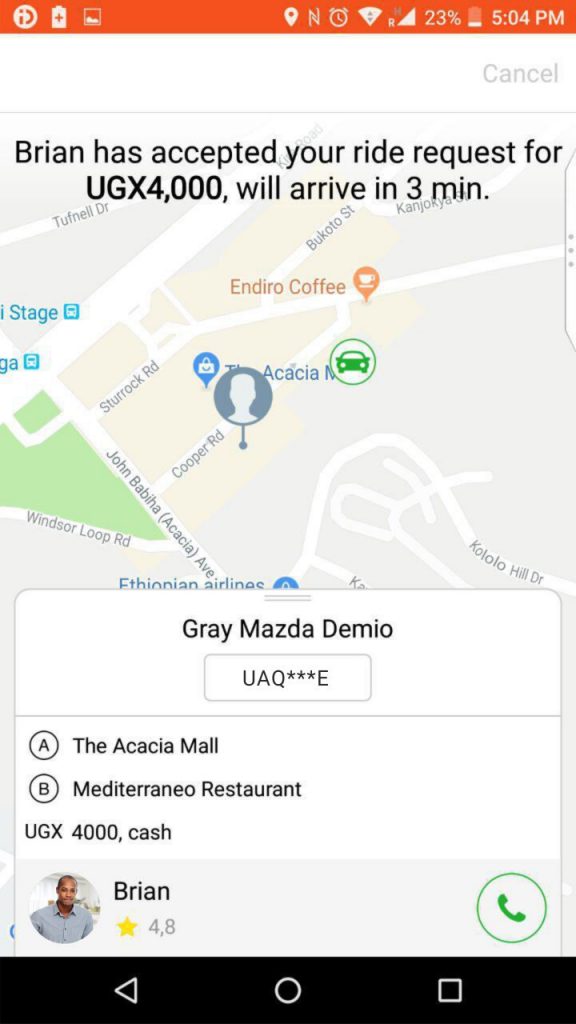 Unlike other ride-hailing companies like Uber and Bolt, inDriver does not automatically assign drivers to riders. Once the counteroffers are in, passengers select the most suitable driver in line with what categories are most important to them; fare, driver rating, estimated time of arrival or vehicle model.
inDriver is an international online ride-hailing service headquartered in New York and used by 26 million people in more than 200 cities across the world.
"Until today, taxi services in Uganda did not leave any choice for local residents when it came to the cost of the trip. Users were only offered to agree to the price specified in the application or on the taxi counter. inDriver came to change this situation.
"We want customers and drivers to independently and directly determine the fair and favorable price of each trip. Already today, residents of Kampala, using inDriver, will be able to make sure that the cost of travel can be significantly lower than the usual prices," Egor Fedorov, Chief Marketing Officer, inDriver said.
Kampala is the first city in Uganda where inDriver was launched and has already connected more than 1,000 drivers. The service is already operating in Kenya, South Africa and Tanzania.At the initial stage after the start, inDriver will not charge drivers any commission.
In recent days inDriver has been working in Kampala in test mode to collect first feedback. This week showed that prices became more attractive for passengers.
Passengers using the app pay on average 20% less than with other services. For example, for a ride from Century Cinemax Acacia Mall to Makerere University Main Gate with inDriver, users paid just Shs4,000, from Bugolobi to Bunga Market Shs8,500.
You can download inDriver for free from the Google Play Store and AppStore.