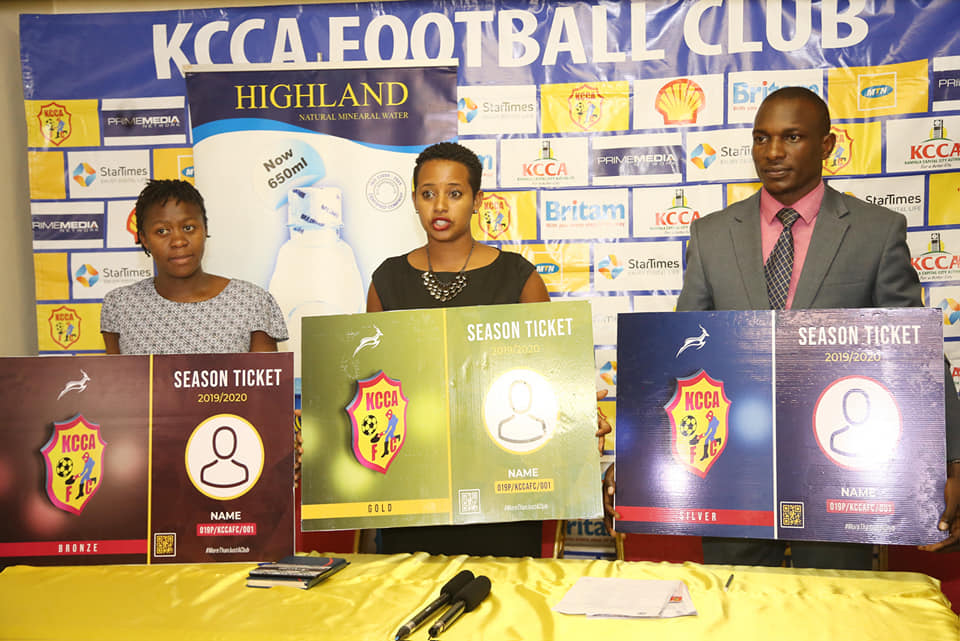 Kampala City Council Authority is not only setting pace on the pitch but also off it. The reigning Uganda Premier League champions have launched their season tickets for the 2019/20 season.
During the press briefing earlier on today at Startimes Stadium, Lugogo, Club CEO Anisha Muhoozi, said early planning is key to ensuring the success of the club.
"When we get the money at once, it eases our budget plans and preparations. We have continued to be with these season tickets as one of the ways to make it easy for our beloved fans," Muhoozi said.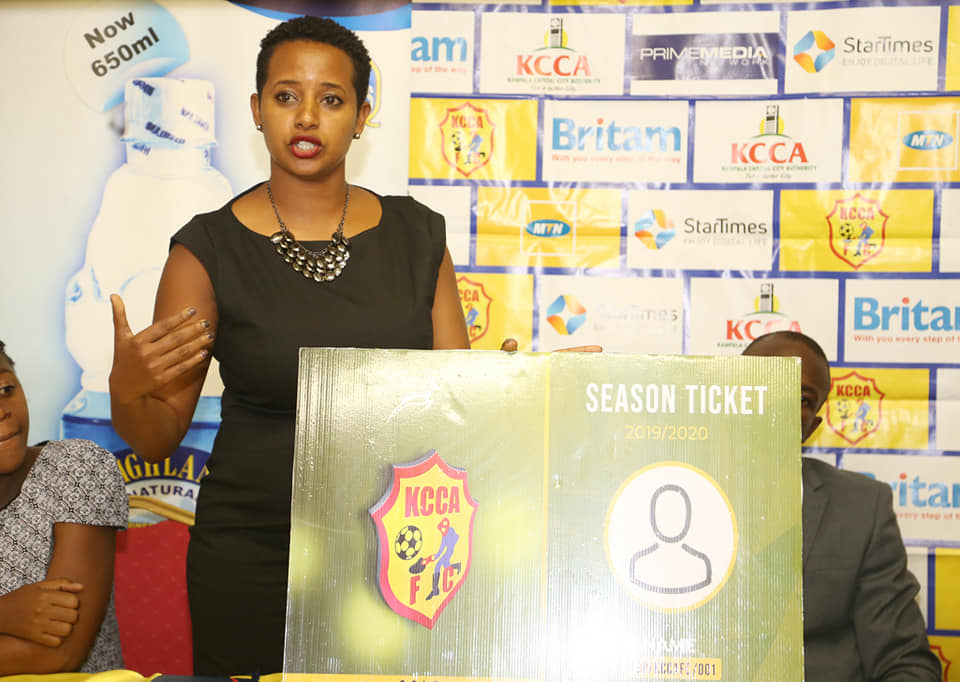 A few changes on the rates of tickets have been made with the Gold/VVIP ticket now going for Shs600000 from Shs500000. Silver/VIP tickets have got a Shs100000 slash as they now go for Shs200000. The ordinary tickets remained at Shs100000 while the University students' category that was introduced last season has been scrapped off.
"As you saw last season, we allowed all University students with their IDS, to access the stadium for free. We will be carrying out youth outreach programs to tap in these young generations," Muhoozi said.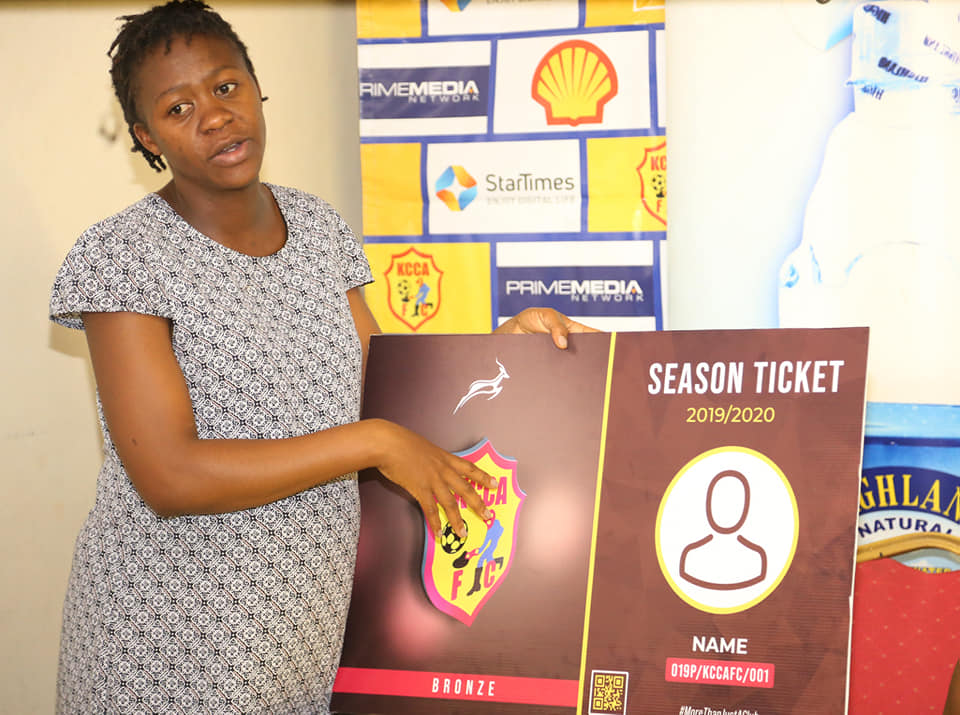 Moses Magero, the club publicist revealed to Matooke Republic that KCCA FC sold over 300 seasonal tickets last season making about Shs400 million from gate collections. He believes this season more fans will embrace the season tickets to ease themselves from the match day lines.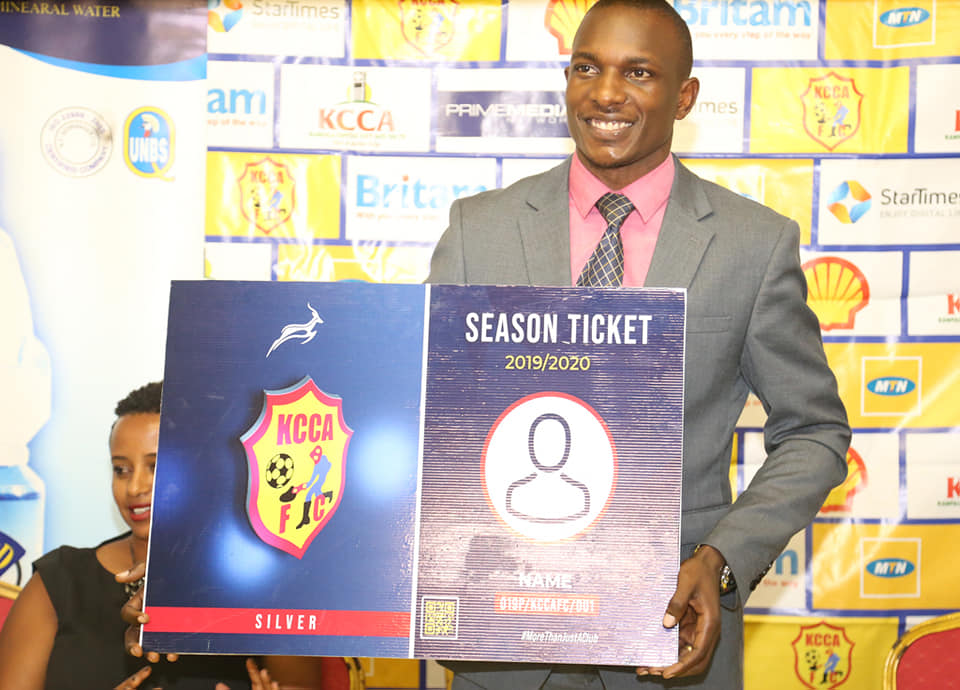 The KCCA FC season tickets and their benefits:
Gold/VVIP Ticket (Shs 600,000):
–Personalized Replica yellow Jersey
-Access to all home games at the VVIP platform through forest Mall gate.
-In game hospitality.
-Regular team updates.
-Priority service during home games.
Silver/VIP Ticket (Shs 200,000):
–Access to all home games at the VIP platform through the main gate.
-Regular team updates.
-Personalized replica Jersey.
Bronze/Ordinary Ticket (Shs 100,000):
–Access to all home games at the ordinary side through Naguru Hospital gate.