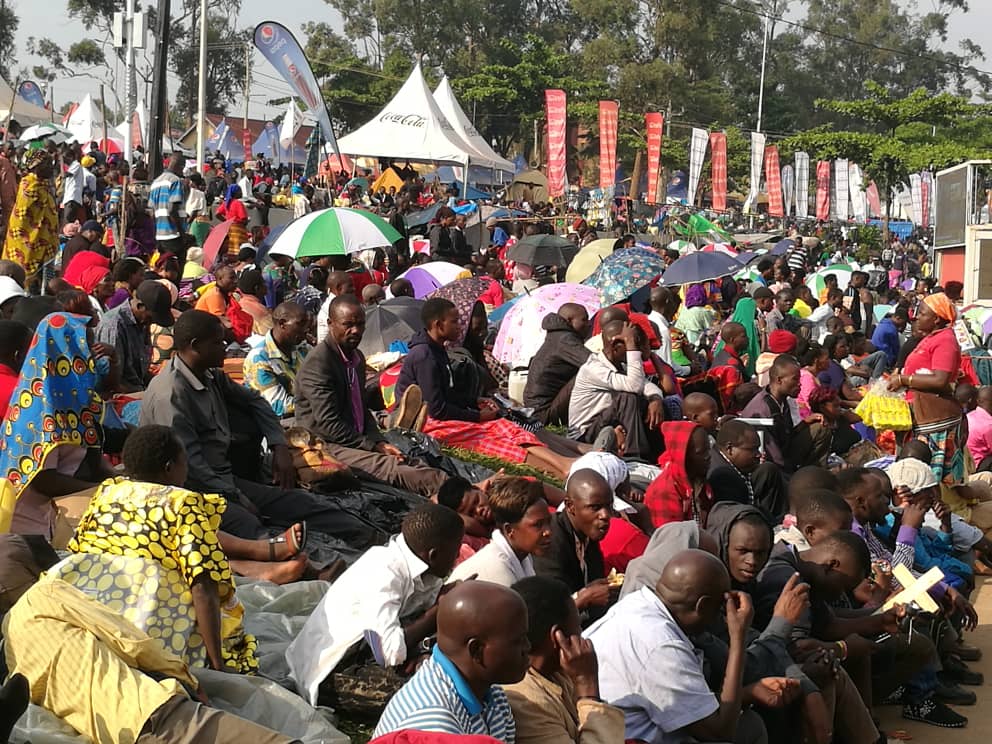 Though the temple of God is open for everyone, a suspected criminal gang is reported to have masqueraded as ushers during the Martyrs day prayers at the Namugongo catholic shrine.
According to the organisers, before even the official announcement of collecting offertories, a group of youths were already soliciting offertory money from unsuspecting pilgrims.
"As soon they announced that offerings were to be collected much earlier, small yellow and red bags similar to those normally used by the church, were seen being moved around before the ushers had been cleared to start collecting the money," Mr Alex Mukasa, one of the cleared ushers said.
He says he immediately rushed to the organisers and alerted them about the vice.
"We have learnt of some bad people trying to steal from God. They are posing as alms collectors. They are not. Whoever has seen a bag being passed around hold it and alert a security officer nearby," organisers announced hence managing to at least recover two bags of offertories.
Two bags were recovered and handed over to the cleared ushers