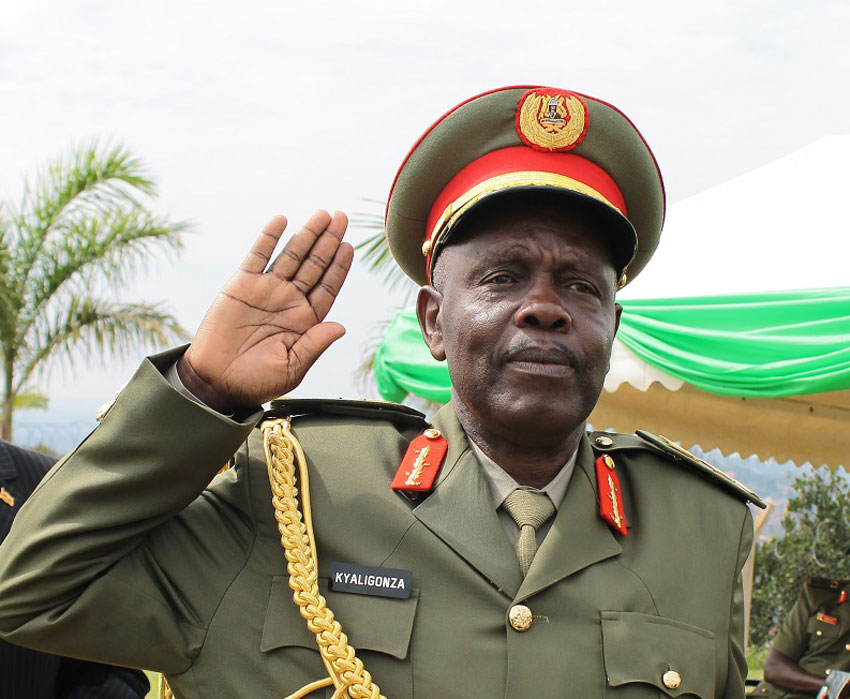 Mukono Chief Magistrate Juliet Hantanga has issued an arrest warrant to Uganda's ambassador to Burundi, Maj Gen (rtd) Matayo Kyaligonza and his bodyguards Cpl Peter Busindiche and Pte John Okurut after repeatedly failing to obey court summons.
Hantanga ordered police to immediately effect the arrest of Gen. Kyaligonza and his bodyguards so that they appear for the next court seating slated for June 10 and plead to the charges of assault and obstruction of a police officer on duty.
 "Your worship, on April 16, 2019,the state attorney for UPDF instituted proceedings against the accused persons in the Court Martial on the same facts similar to those before you. Since they can be convicted and sentenced by both courts, we pray that this court terminates these proceedings because they are charged in Court Martial. That's why all of them have not appeared in this court," said one of Gen. Kyaligonza's lawyers Counsel Caleb Alaka.
However, senior State Attorney Jonathan Muwaganya revealed to court that Gen Kyaligonza's name was not on the charge sheet for the General Court Martial case because he is a retired army officer. He also said the retired general's constant dodging of the court sessions is a mere sign of disrespect to court.
Traffic police officer Ms Esther Namaganda who is the victim of the alleged assault that happened in February this year was present in court.