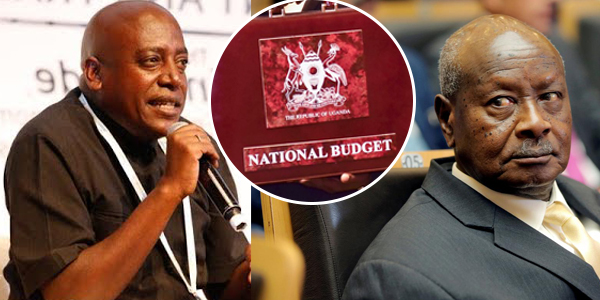 Amidst condemnation from Opposition, Parliament on Friday passed the 2019/20 financial budget worth Shs40.5trillion. Outspoken Opposition Member of Parliament Hon. Joseph Gonzaga Ssewungu has expressed his dissatisfaction towards the budget saying it has no gesture of goodwill.
Speaking to Matooke Republic on a phone call interview, Ssewungu said the budget is not people centered.
"The budget is not people centered; it is centered to benefit the president." Ssewungu said.
According to the Kalungu West Legislator, they (opposition) had a minority budget which was turned down. He further revealed that Deputy Speaker Jacob Oulanyah told them to forget and delete their budget.
Yesterday, Parliament passed a Shs40.5trillion national budget for the financial year 2019/20 with a 20percent increment from last year's financial budget which stood at Shs32 trillion.
In the new budget, government plans to spend Shs10.6 trillion on its operations, Shs7.7 trillion for the development projects and Shs 9.4 trillion is for external financing.
The ministries that got a lion's share from the budget include; works and transport sector Shs 6.4 trillion, education ministry Shs3.2 trillion, energy sector Shs2.9 trillion, the health sector Shs2.5 trillion and security departments Shs3.6 trillion.
Other sectors were allocated, Shs1 trillion for the agricultural sector, Justice, law and order will get 1.6 trillion and the accountability sector Shs1.9 trillion among others.
The budget for the next financial year is expected to be financed through different avenues with Uganda Revenue Authority expected to collect Shs 18 trillion, Shs 1.4 trillion from non –tax revenue, Petroleum fund Shs 445 billion, Local Government Shs 201 billion, Shs 8.5 trillion from domestic borrowing and Shs10 trillion from external financing.