Controversial Ambassador of Uganda to Burundi and NRM/A historical , Maj Gen. Matayo Kyaligonza is never shy of eye-popping things to say. The latest we have learnt is that during President Museveni's visit to Bunyoro Sub-region earlier this week, the general was at it again as he said that NRM historicals like himself an President Museveni are dangerous machines which young people should respect and not joke with.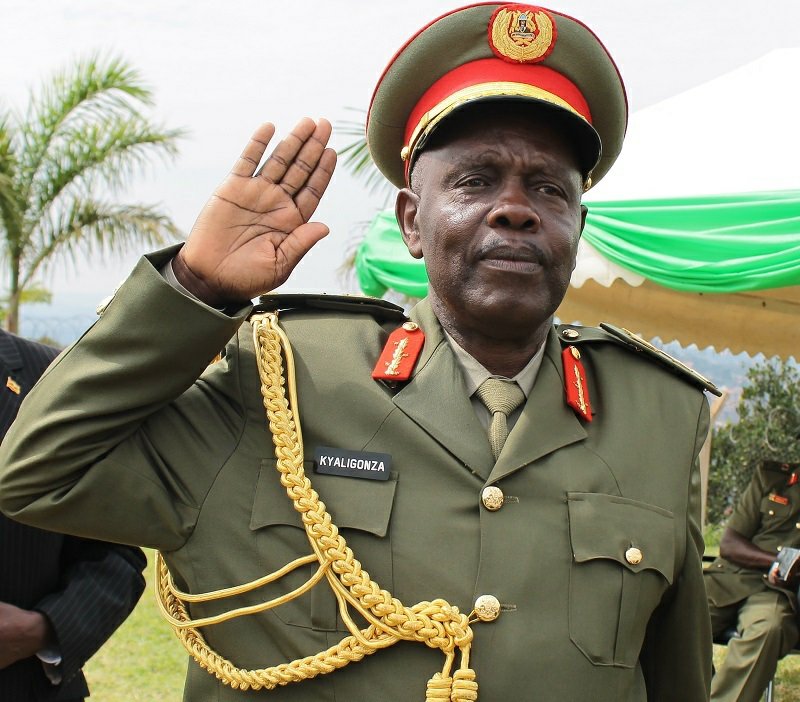 The embattled Maj Gen Kyaligonza was reportedly addressing Bunyoro leaders during the Presidential visit this week, right in the presence of President Museveni. The Head of State visited Bunyoro region on Tuesday and Wednesday where he interfaced with NRM party officials, district leaders, resident district commissioners, chief administrative officers, councillors, district chairpersons and opinion leaders, among others, at a closed-door meeting that was held at Kontik Hotel in Hoima town.
Our source who attended the meeting says that when Gen. Kyaligonza too the microphone, he spent some good time calling on young people, especially the young Turks of NRM, to respect historical because they liberated the country and ushered in the prevailing peace and development in the country.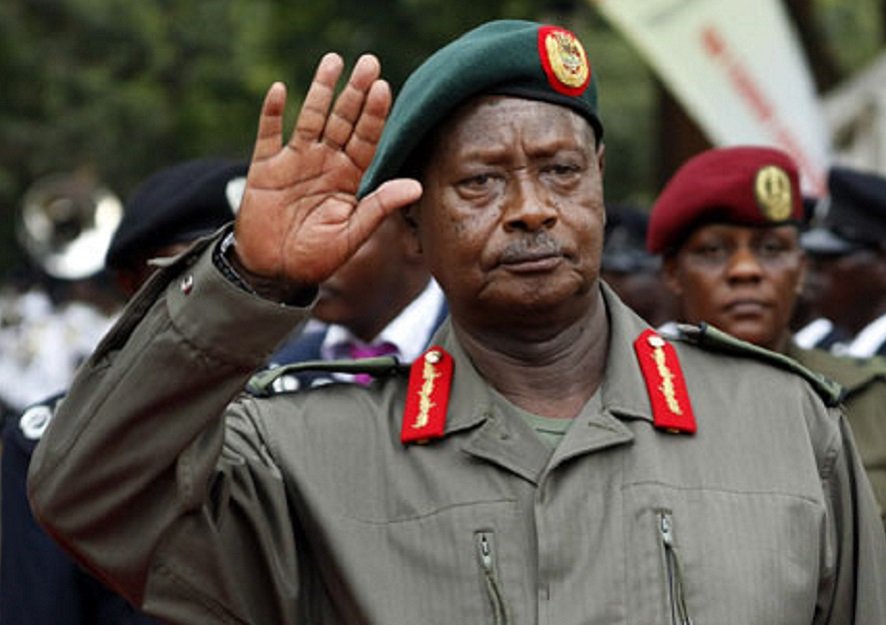 Apparently, Gen. Kyaligonza first described himself as "a dangerous machine" which should not be joked with, and later on applied the same tag to president Museveni and the NRM's bush-war heroes in general.
The source tells us that Maj. Gen Kyaligonza got a bit worked up as he lashed out at some National Resistance Movement (NRM) leaders who are 'not "respecting" historicals'.
 Reportedly, all through Maj. Gen. Kyaligonza's speech President Museveni simply kept taking notes and occasionally smiling.