Uganda's export receipts from Rwanda dropped to shs9.9b ($2.64m) in March from shs54.7b ($14.51m) in February. This is according to data released by Bank of Uganda yesterday, and apparently it is the lowest fall in income from Rwanda that Uganda has recorded since July 2006 –when the tiny mountainous nation was in the final days of steadying its ship following a devastating Civil war a decade earlier.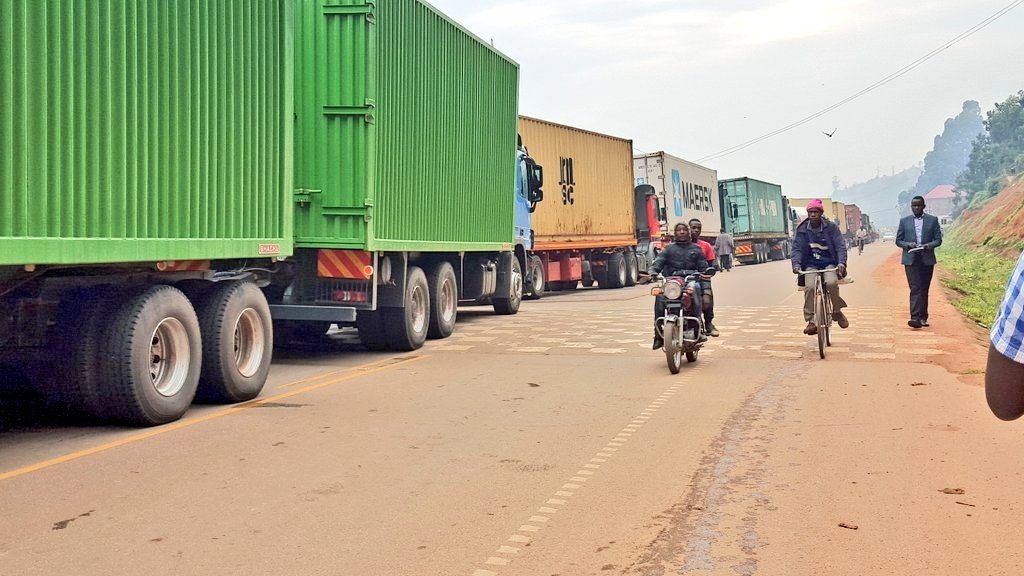 In February, Rwanda closed some of its borders to Uganda, which caused a tremendous decrease in the trade between the two neighboring countries. It is now close to three months since the most popular border of Katuna/Gatuna was closed, and travelers and traders from Uganda are still under a lock down as now they only access Rwanda through Mirama Hills, Cyanika and Kamwezi border posts.
In January and December, the time when tensions between the two countries were starting to build, Uganda earned $16.96m (Shs63.9b) and $16.90m (Shs63.7b) respectively.
And while issuing the figures of the Uganda's financial loss for March re trade with Rwanda, the experts from BoU said that he figures of the losses for the months of April and May are certain to be bigger.
Among Uganda's leading exports to Rwanda have always been: dairy and related products, edible vegetables and food products, machinery and equipment, construction materials, petroleum products, beverages and fast-moving consumer goods, among others.
According to Francis Kisirinya, the Private Sector Foundation Uganda Deputy Executive Director, a number of manufacturers (dealing in beverages, cement and steel products) are experiencing redundancies as a result of the closure. A number of companies including Roofings, Hima Cement and Movit Uganda, among other, have indicated they have been victims of the border standoff. 
"When activities go down, it reduces earnings of employees because of cutbacks on production," Kisirinya shared. 
Uganda also uses Rwanda as a getaway to eastern DR Congo, which means that many traders now have to find longer and expensive alternative routes to such markets.