The General Court Martial, chaired by Lt. Gen. Andrew Gutti, has sentenced former BodaBoda 2010 patron Abdallah Kitatta and his bodyguard, Sowali Ngoobi, to 8 years, 8 months and 6 days in prison.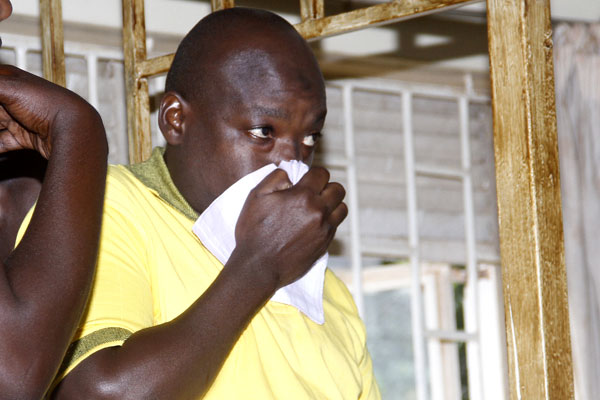 Reading out the ruling, Lt. Gen. Gutti said that since the convicts have been on remand for close to 16 months, the maximum sentence of 10 years they should have received had been reduced in their favour. lt. Gen. Gutti also urged the convicts to file appeal within 14 days if they are not contended with the ruling.
The sentencing of Kitatta and his bodyguard follows the two's conviction yesterday, wherein the General Court Martial found Kitatta and Ngoobi guilty of unlawful possession of firearms and military supplies. Seven other co-accused of Kitatta and Ngoobi –Joel Kibirige, Matia Senfuka, Hassan Sebatta, John Sebandeke, Hussein Mugema, Fred Bwanika and AmonTwinomujuni– were however acquitted of the offences yesterday.