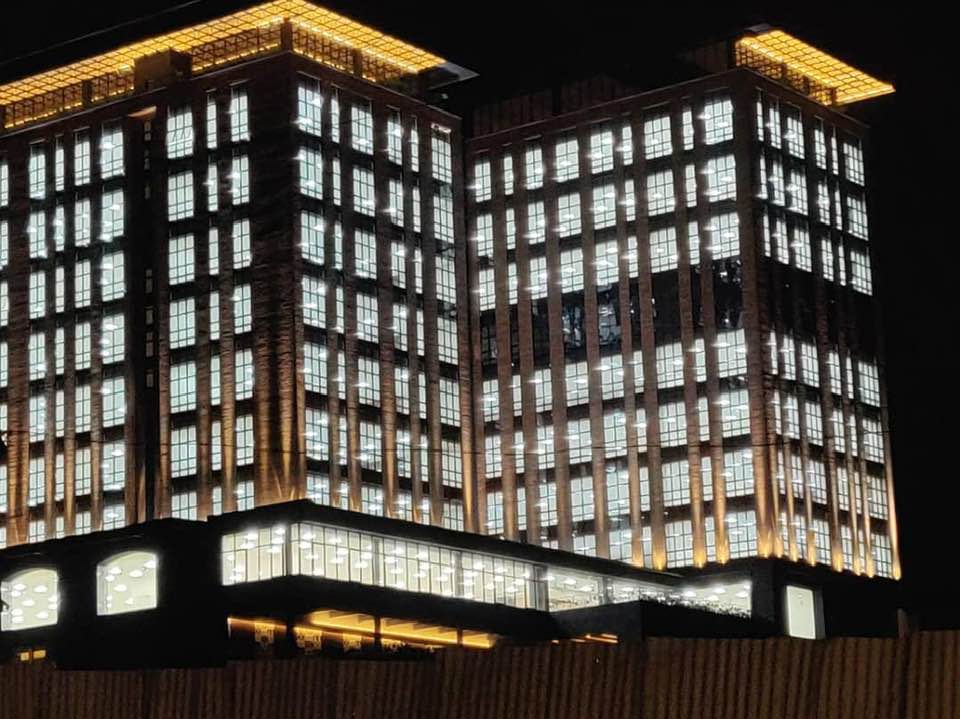 Someone once referred to Kampala as a giant bathroom as most building owners especially downtown arcades use cheap tiles for their exterior finish. Tycoon Sudhir Ruparelia is saving us from this eyesore architecture with his magnificent buildings one at a time.
The latest is the Kingdom Kampala, a beautiful building that has redefined Kampala's skyline. The tycoon made the announcement of the building's opening last night, aptly sharing illuminated photos of how the building looks at night. Some commented that this must be London not Kampala.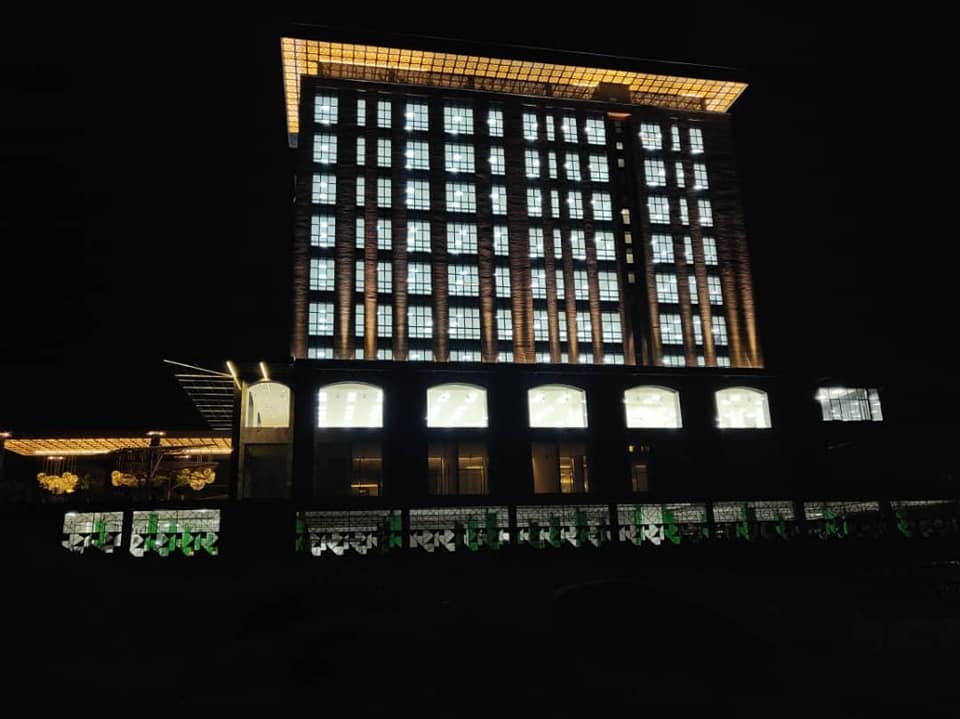 Sudhir has buildings in their hundreds but rather than stick to his tried and tested template, each building is unique and he pushes his architects and engineers to better their previous project with a good mix of aesthetic beauty and functionality.
For Kingdom Kampala, he went out of the box using local clay bricks (popularly known as Kajjansi) as the standout out feature. The bricks mostly used in residences had gone out of fashion with affluent people choosing texture paint but Kingdom Kampala has just brought clay bricks back in vogue.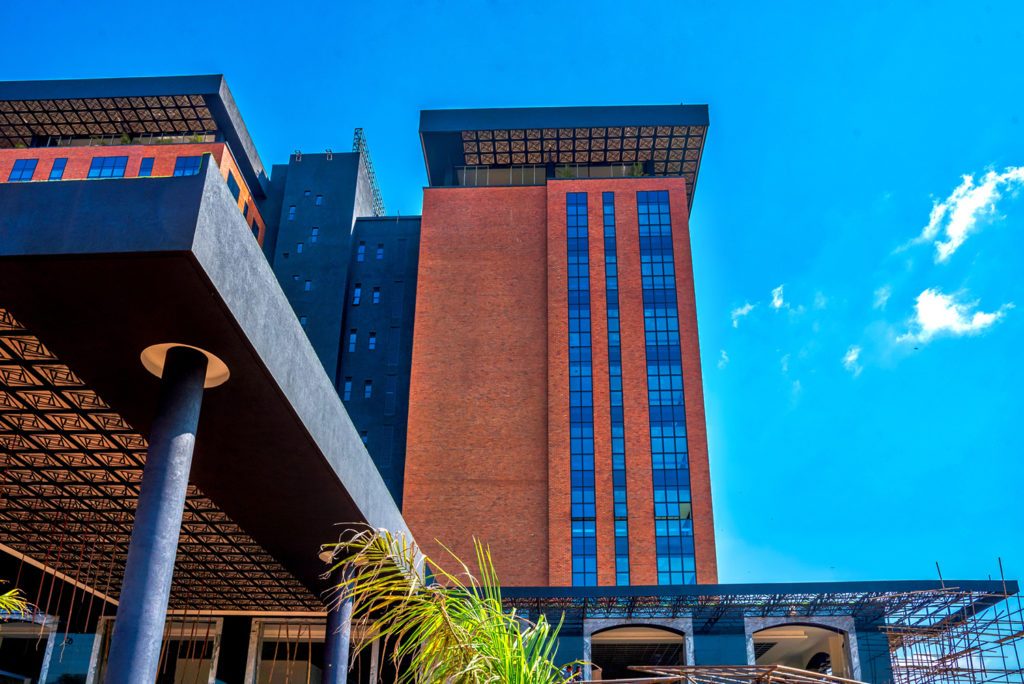 The mix of the clay bricks and marble make this a distinctly Ugandan structure that cannot be found elsewhere in the world, yet it would turn heads even in London or New York.
Amenities
Kingdom Kampala is a "mixed-use building" with 47 retail units as well as 10 floors of office space.
The building also boasts three floors of parking that can accommodate 450 cars.
Kingdom Kampala has been fitted with a modern sprinkler fire suppression system consisting of a 200,000-litre water tank and two fire pumps with a back-up generator.  There is a separate holding water tank with a capacity of 150,000 litres.
The building is also equipped with six lifts- four with a capacity of 13 passengers and two with a capacity of 20 passengers. It also has three 500kva backup generators and has been fitted with 400 CCTVs for security.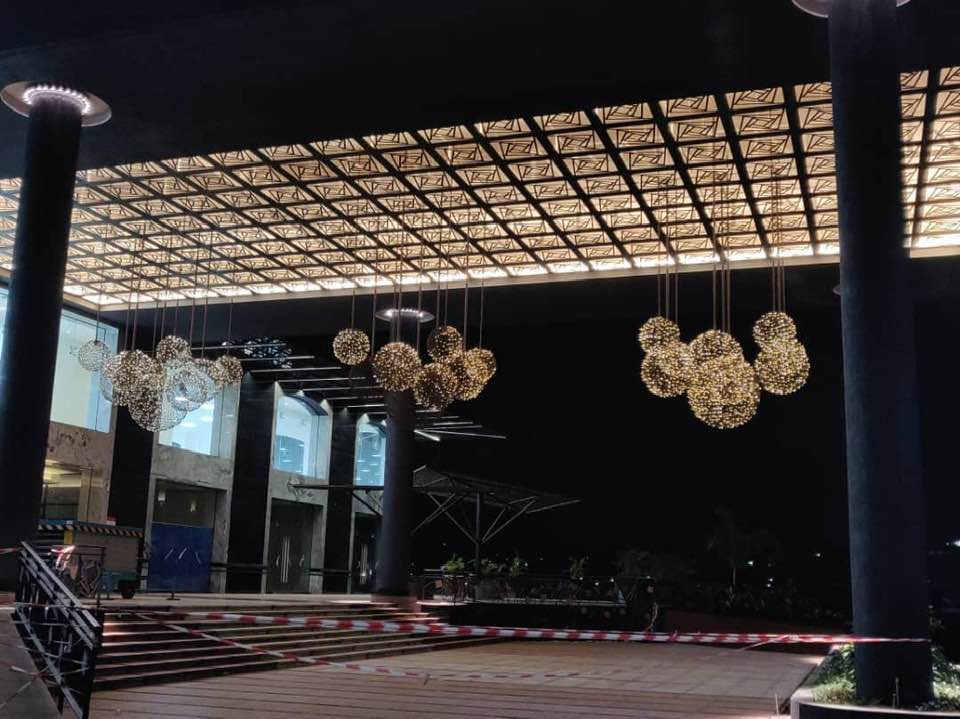 At a recent Matooke Republic tour of the facility, Ruparelia Group Managing Director Rajiv Ruparelia said; "the building has been tastefully designed to create unmatched shopping and working environments in line with our philosophy of satisfying the unmet need for affordable yet modern space."
Rajiv also revealed that they are soon commencing works for the next phases of the project, which will consist of a 5-star hotel, a shopping mall, another office tower, serviced apartments and a parking bay with capacity for 2,000 cars.
To snap up space, call or WhatsApp Crane Management Services on 0752711750 or 0702711215.