British public broadcaster BBC has fired its award-winning presenter Danny Baker who tweeted a joke about the Duke and Duchess Of Sussex's newborn son using a picture of a chimpanzee.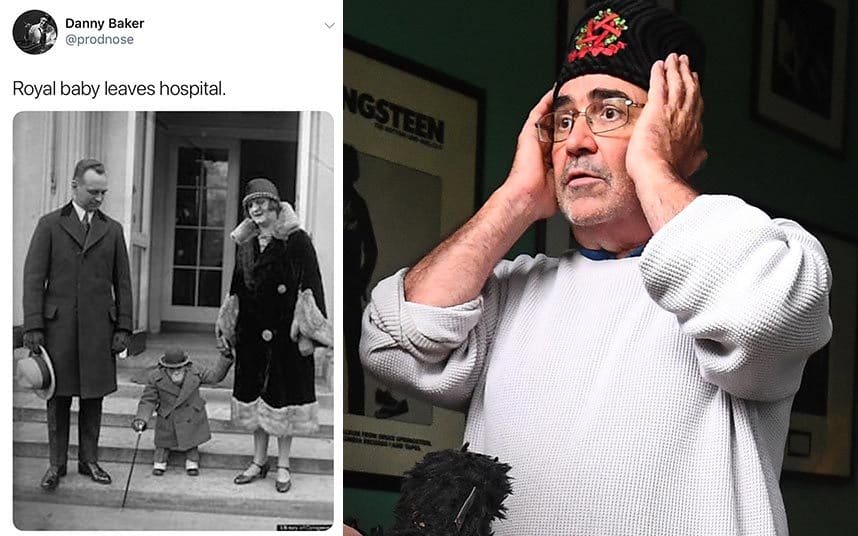 Harry and Meghan revealed on Wednesday that their new arrival was named Archie Harrison Mountbatten-Windsor.
Radio DJ Baker made a joke about the birth, tweeting a black and white photo showing a well-dressed man and woman holding hands with a suited chimpanzee.
Baker captioned it: "Royal baby leaves hospital". Following a backlash and allegations of racism given the Duchess of Sussex is mixed race, he deleted the post and apologised.
On Thursday morning, he posted another message on social media, saying he had been "fired" by the BBC, later saying he had made a "grotesque mistake".
A BBC spokesman said: "This was a serious error of judgment and goes against the values we as a station aim to embody. Danny's a brilliant broadcaster but will no longer be presenting a weekly show with us."
Speaking outside his Blackheath home, he admitted his relationship with the BBC has always been tense, and said he did not know the royal baby was Meghan and Harry's.
When a follower pointed out to him that baby Archie's mother is mixed race, Baker said he immediately took the tweet down.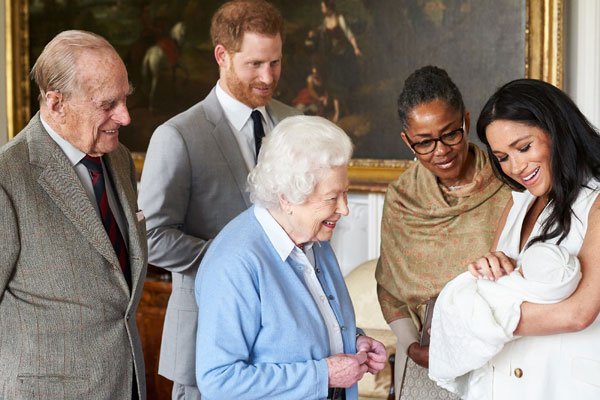 Baker later hit back at his former employers, and tweeted: "The call to fire me from BBC 5Live was a masterclass of pompous faux-gravity. Took a tone that said I actually meant that ridiculous tweet and the BBC must uphold blah blah blah.
"Literally threw me under the bus. Could hear the suits knees knocking."
Baker added: "For the record – it was red sauce. Always," in reference to the regular feature Sausage Sandwich Game on his Saturday morning Radio 5 Live show.
The segment takes a celebrity and gets two guests to guess which condiment the famous person would ask for if handed a sausage sandwich – brown sauce, red sauce or no sauce at all.
Defending his actions on LBC, he accused the BBC of being "weasly", adding that he made an "innocent mistake".
Speaking to his friend James O'Brien, the presenter said: "I used to do it on my show a lot, monkeys dressed as famous people with fairground music."
He added: "The BBC suddenly decides it's going to throw me under the bus, and that's the thing that stings. I mean, there's a tremendously weasly thing to do again." He accused them of "giving credence" to the idea he was "revealed as a racist after all these years".
Baker said he gave the BBC staff member who fired him short shrift: "I was given a lecture – which I must say I terminated after about 30 seconds with a couple of words I can leave you to fill in."
He said there were "other broadcasters they wouldn't have done that to" and that the broadcaster was "siding with the vampires who didn't like me anyway".
Many pointed out that Lord Sugar was not sacked from his BBC job after making a similarly ill-advised Tweet comparing the Senegal football team to beach hawkers in Spain.