After a successful first edition that was held in March, Lucky Mbabazi had the task of making the second edition of her Lucky's Groove Back bigger and better. And thankfully for Lucky, lived up to its billing on Saturday at Legends Rugby Grounds.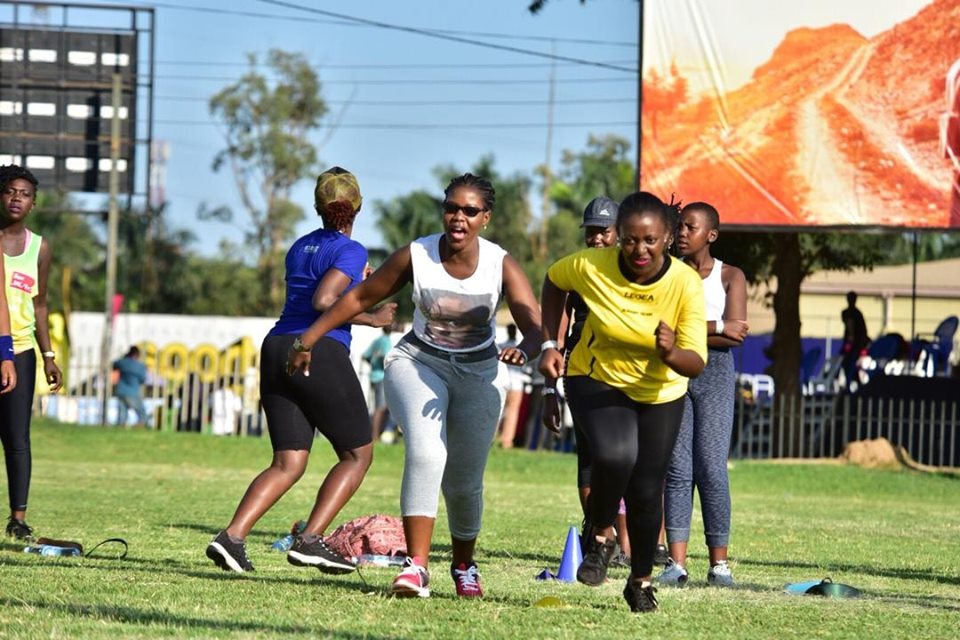 Hundreds of participants turned up as early as 2pm for the event that is changing the Ugandan social scene. As from the first edition, the majority of the participants were corporates.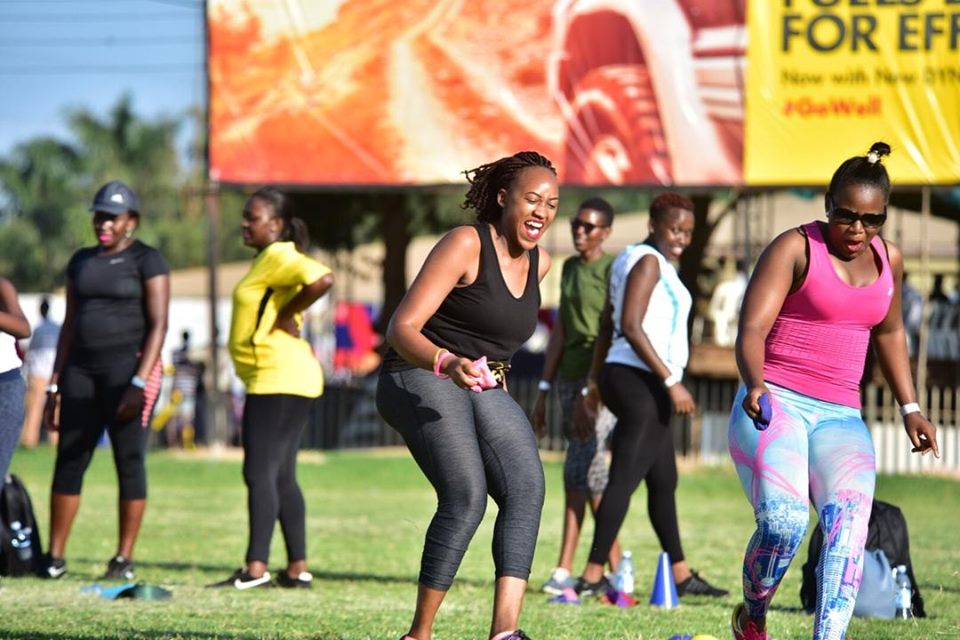 For a change, the second edition kicked off with Self-defense sessions that were conducted by experts from Uganda Police led by Maurine Awor (who holds a black belt in Taekwondo). The enthusiastic crowd that included NTV's Faridah Nakazibwe and Capital FM's Gaetano Kaggwa took part in every session with zeal.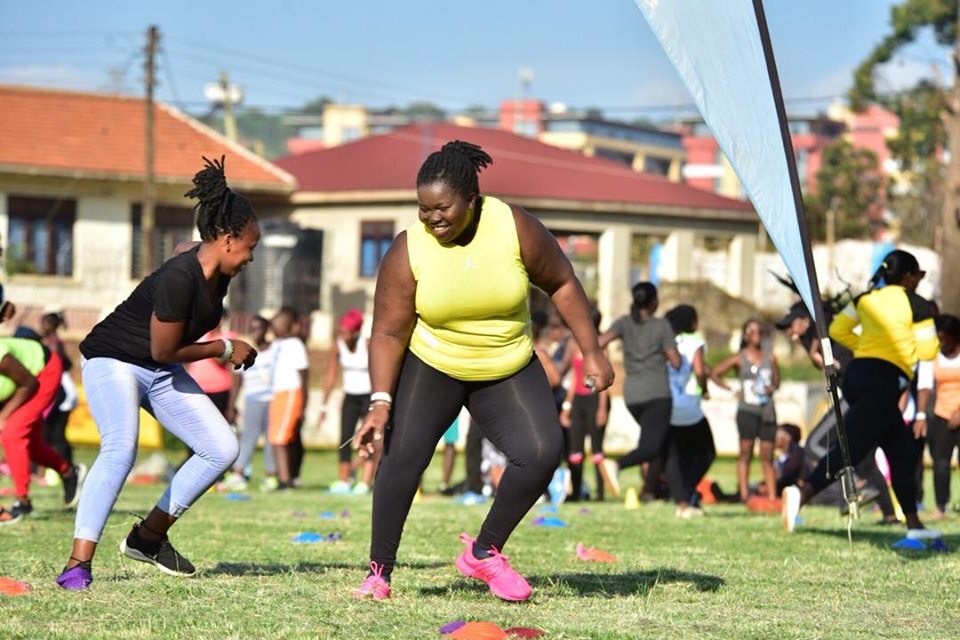 That was followed by an energetic zumba session conducted by Gerry Opoka and the Soul sisters. By the time it was done everyone was dripping. However there wasn't much time to rest as Robbie Fitness team soon took over with aerobics sessions that went into the night.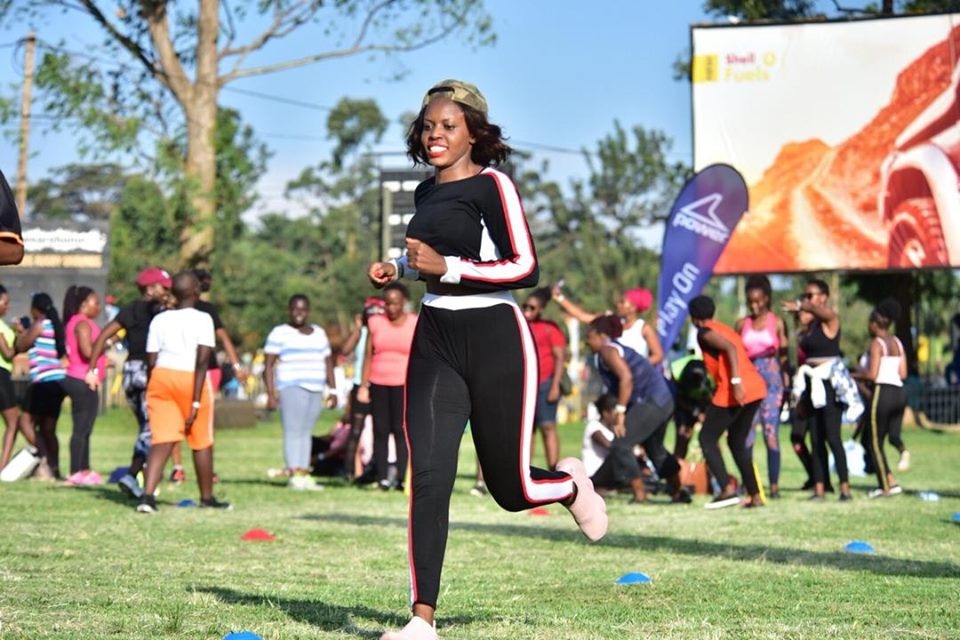 As all this went on,kids were enjoying themselves at their section that was separate from the adult's.
The host of the event Lucky Mbabazi was a satisfied woman at the end, " I am so happy that the second edition has also been successful,it's great to see people turning up in big numbers to work out. It gives me great pleasure that my idea has been embraced like this'.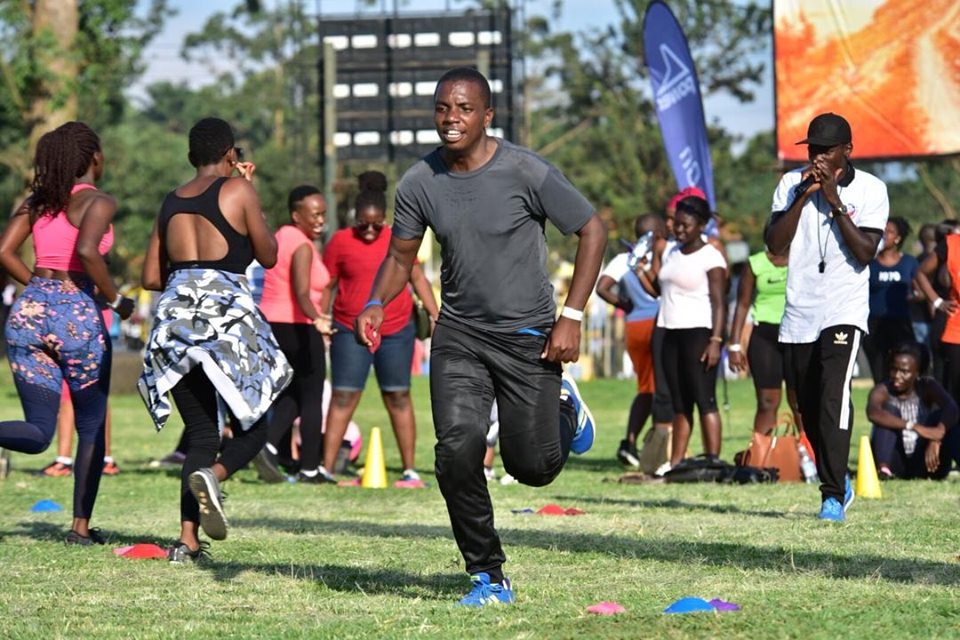 "I want in a special way to thank the sponsors Bata,Capital FM,Pepsi,Mega Milk and Legends for supporting me on Lucky's Groove Back 2. We are going to come back bigger in Lucky's Groove Back 3", Lucky said.