While many people are proud of and brag about their impressive academic degrees attained in serious fields from remarkable universities, controversial city socialite Shanita Namuyimbwa aka Bad Black has bragged about being a self-taught holder of a 'Master's degree' in the art of stealing money.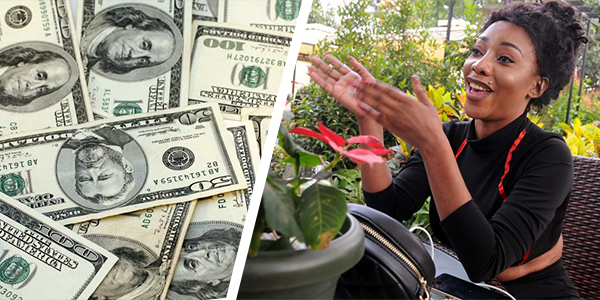 The motor-mouthed socialite made the comments in one of her recent social media video uploads, saying because of how well she has performed in the field of stealing money she actually no longer needs introductions.
"I went to school and studied how to steal money, that is why I have lots of it on my accounts," Bad Black said. 'it is really a lot of money, lying idle on my accounts, and that is why you see regularly me giving to the needy."
The city socialite also claimed that she has been purposefully using all the money she has stolen int he recent past.
"I have a new house where I am going to be living with my Mzungu husband," the city socialite stated.